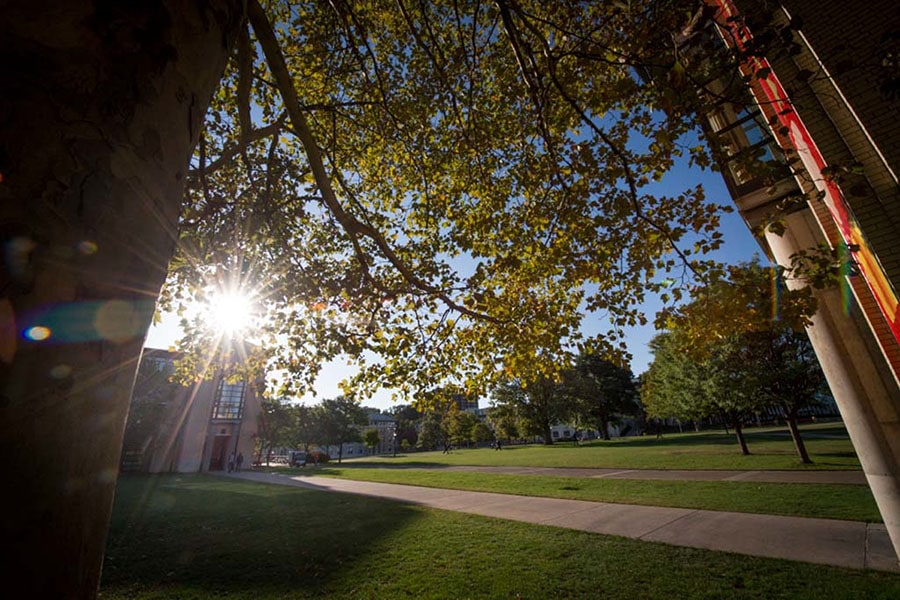 July 09, 2020
Coronavirus Information from Dining Services
Dining Plan Requirement for Fall 2020 Semester
Upper-class students assigned to suite, semi-suite, traditional or Greek housing, or first-year students living in any building for the Fall 2020 semester will be required to have a dining plan.
The dining plan will not be optional for upper-class students in non-apartments, including those few students who may have their existing assignment changed from an apartment to a non-apartment room type.
Any first-year student living on campus is required to have a dining plan, regardless of whether or not your residential space has a private kitchen. First-year students living off-campus locally within the Pittsburgh area are not required to have a CMU dining plan (you may elect to have one but it is not required).
A meal plan is required, even for upper-class students, because common area kitchens will be closed throughout university and Greek housing to prevent spread of the virus. The only upper-class students who will not be required to have a meal plan are those who will live in an apartment with its own kitchen.
First-year students may select from the Traditional Dining Plans.
Upper-class students assigned to suite, semi suite, traditional or Greek housing may select from any dining plan that is the value of the "Scotty's Choice" community plan or higher. The "Scotty's Choice" community plan will serve as the default plan if no selection is made.
Summer DineXtra
Aligned with the university's decision to move summer programs to remote and online operation, all campus dining locations will remain closed through the summer.
Summer DineXtra deposits can be uploaded through the GET Funds portal and can be used at our off-campus partners starting May 18.
Off-campus partner locations include select Eat'n Park, Subway, Quiznos, and Vocelli's Pizza locations. Eat Unique is currently closed; however, if they re-open this summer, they also accept DineXtra funds. Please contact these businesses directly for up-to-date ordering, pick-up procedures and hours of operation.
Once the stay-at-home restrictions ease, Dining Services will follow guidance from the state and the university to set forth a plan for strategically reopening while continuing to prioritize the health of our community.
Please email dining@andrew.cmu.edu with any questions or concerns.
Health Care Tips
Wash your hands often with soap and hot water for 20 seconds, and make sure you wash your thumbs, wrists and in-between your fingers. This is the best defense against the spread of all viruses.
Stay home when you are ill. A day or two of rest will assure quicker recovery and decrease the spread of infectious illness on campus.
Cover your cough/sneeze with a tissue or the crook of your arm, and then promptly wash your hands or use hand sanitizer if soap and water is not available.
Get plenty of rest/sleep.
Get the seasonal flu vaccine. Though not protective against coronavirus, the seasonal vaccine may prevent against flu, which is circulating on campus and is known to cause possible severe respiratory illness.
Symptoms for Coronavirus May Include
Runny nose;
Headache;
Cough;
Sore throat;
Fever; and
A general feeling of being ill.