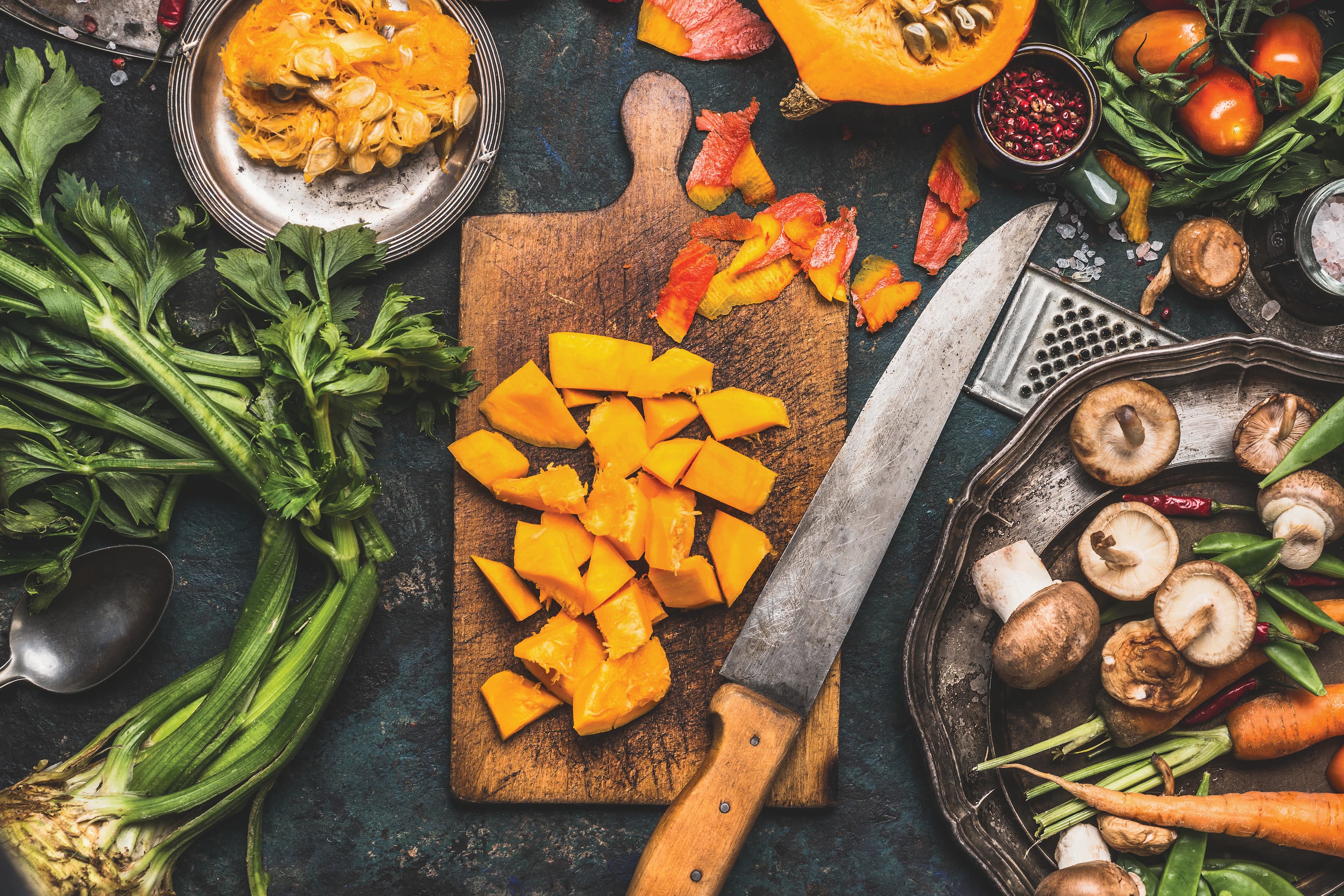 October 01, 2020
AndyEATS October
Media Inquiries
Jessica Tones
Program Director of Nutrition and Marketing, Dining Services
Chartwells' Spooky Scavenger Hunt
Want to win some super cool prizes this month while getting to know your Chartwells dining locations? Join us for a spooky scavenger hunt all month by completing up to 25 challenges for a chance to win incredible prizes! The more challenges you complete, the more prizes you can win. The first three contestants to finish the scavenger hunt win the grand prizes.
RULES:
The first three individuals to complete all of the challenges will win the grand prizes
Proof of completed challenges must be sent to Chartwells via Instagram (@chartwellsatcmu) or email abernard@andrew.cmu.edu
Validation of completed challenges will be accepted with photo, screenshot or receipt
Challenges can be completed in any order
Promotion ends October 31st at 11:59 PM
PRIZES:
Complete 5 challenges: Get a Free Large Coffee
Complete 10 challenges: Get a Spooky Bundle
Complete 15 challenges: Get a Free Meal from a Chartwells Location
Complete 20 challenges : (4) $5 Vouchers to Entropy+
GRAND PRIZES:
First Place Prize: AirPods
Second Place Prize: Keurig Coffee Maker
Third Place Prize: $50 Gift Card
Have a question?
CHALLENGES:
Find a golden pumpkin outside any Chartwells location & snap a pic (Entropy+, The Food Hall at Resnik, Tepper School of Business - Rohr Commons)
Follow us on social media (Instagram, Twitter, Facebook)
Try a specialty bowl at The Eatery in Rohr Commons 
Find the October Events Calendar in any location and take a photo
Snap a selfie in Entropy+
Attend a Love, Chartwells event
Take a pic with your favorite employee (socially distanced, of course!)
Ask our Sustainability Coordinator, Tyler, a question on his weekly Friday post or during a Q&A throughout the month
Try a specialty pizza for National Pizza Month at The Eatery in Rohr Commons 
Attend an event in The Food Hall at Resnik or Schatz Dining Room (Oktoberfest, Fish Fry)
Support a local vendor (Turner's Milk, Breadworks, Hershey's, etc.). Look for the "Local" tags in Entropy+
Grab some sushi at Wild Blue
Buy brunch in The Food Hall at Resnik or Schatz Dining Room
Buy lunch at The Eatery in Rohr Commons 
Snap a selfie in The Food Hall at Resnik or Schatz Dining Room
Snap a selfie in The Eatery in Rohr Commons 
Take a pic of our FYUL bundle in Entropy+
Take a pic of this month's superfood "Pumpkin" on campus (sign or food item)
Tell us your favorite menu item at The Eatery in Rohr Commons 
Buy a Pepsi 2 for $2.50 in Entropy or Tepper
Decorate your mask at home & submit for DIY Halloween Face Mask (see event below)
Ask for the secret phrase from an Entropy+ associate (supervisor, manager, associate)
Enter a social media giveaway #WinItWednesday on @chartwellsatcmu IG
Participate in World Food Month at Entropy+ by donating five non-perishable items (see event below)
Like all October IG posts (1-31)

Explore more dining events in October
World Food Month
All month long!
Entropy+ Market, Cohon Center, First Floor 
World Food Day, celebrated annually on October 16, is monumental in raising food insecurity & malnourishment awareness. This day is a reminder that we can have a positive impact on our food chain by making healthy food and sustainable habits a part of our lifestyle. This month, we are doing our part to fight food insecurity on our campus. All month in Entropy+ Market, donate five non-perishable items and get a free large coffee!
---
Oktoberfest
Thursday, October 8, 5:00  PM – 9:00 PM
The Food Hall at Resnik
A taste of Pittsburgh with Mrs. T's pierogies - it's National Pierogi Day, time to celebrate! Join us in the Food Hall at Resnik for an Oktoberfest-inspired dinner menu. Use your dinner block to fill up on all the pierogies, kielbasa & vegetables with your Mrs. T's t-shirt and tumblers.  First come, first serve on all swag, so come early!
---
Food Festival: Fish Fry
Friday, October 9, 11:00 AM – 2:00 PM
The Food Hall at Resnik
There's no better time to have a fish fry than during National Seafood Month! Come check out our chef's favorite ways to build their fish sandwiches and taste one for yourself in the Food Hall at Resnik. Vote for your favorites and enjoy!
---
Chili Cook-Off Teaching Kitchen: LIVE!
Friday, October 16
IG LIVE and IG TV
Join us as Tartan Community Day's annual Chili Cook-off goes virtual in our LIVE Teaching Kitchen! Partnered with the Activities Board & SLICE, tune in to IGTV to follow along as we make a healthful chili and answer your burning questions about everyone's favorite fall dish. Can't watch it live? Come back to our IGTV on the 23rd.
Wednesday, October 21, 5:00 PM - 6:00 PM
Virtual Meeting on Zoom
Do you have feedback that you would like to share with Dining Services? Join us on the third Wednesday of each month and share your ideas and suggestions with our campus dining vendors. Visit our DSAC page for more information.
---
DIY Halloween Face Mask
Tuesday, October 27
IG LIVE and IG TV
We all have to wear masks or facial coverings; why not make it fun! We're encouraging students to decorate your own face mask or facial covering this week for Halloween & snap a photo for IG. Tag us in your photos and we'll vote on the most creative, spookiest, cutest, & best overall – winners get some cool prizes!
Foodie Holidays
Keep your eyes peeled across campus on how to celebrate these days!
October 1, National Vegetarian Day
October 4, National Taco Day
October 6, National Noodle Day
October 11, National Sausage Pizza Day
October 17, National Pasta Day
October 25, National Greasy Day