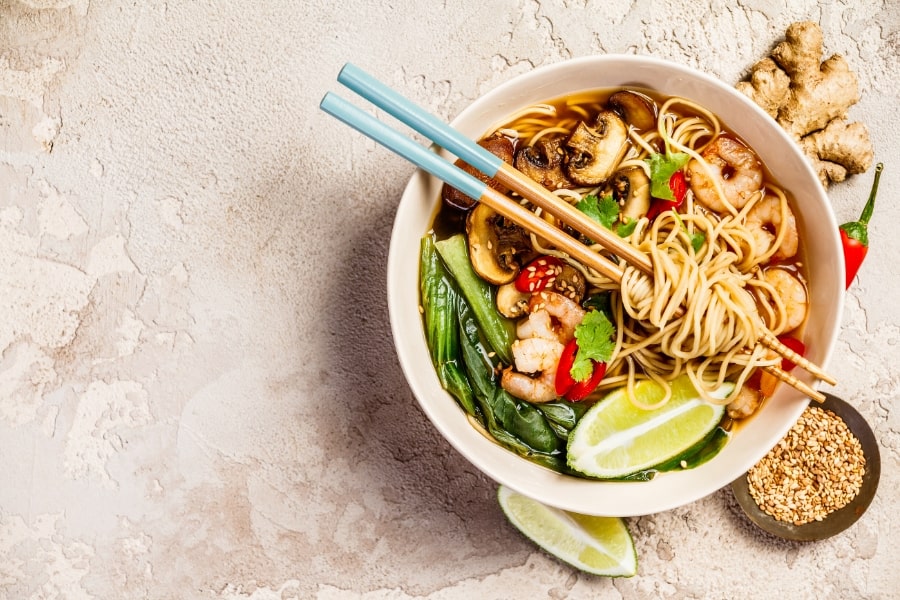 January 01, 2020
AndyEATS January
Media Inquiries
Jessica Tones
Program Director of Nutrition and Marketing for Dining Services
Welcome back the spring semester with a month of fun, food-filled dining events!
Dining Student Advisory Committee Meeting
Wednesday, January 15, 5:00 PM - 6:00 PM
Danforth Conference Room, Cohon Center, 2nd floor
Do you have feedback that you would like to share with Dining Services? Join us on the third Wednesday of each month for a free meal and share your ideas and suggestions with our campus dining vendors. This month's meeting will be located in the Danforth Conference Room in the Cohon Center. Dinner will be provided by The Exchange, featuring their vegetable lasagna and meatloaf and mashed potatoes.
Soup Crawl
Wednesday, January 22, 5 PM - 7 PM
Sample the most delicious soups from around campus and vote for your favorite! Pick up a ballot and cast your vote at any participating dining location, the Cohon Center Information Desk or at The Fair in Weigand Gym (until 6:00 pm).  Stay tuned for more info and a list of participating locations!
Resnik Culinary Focus - Southern BBQ and DIY Poutine
Tuesday, January 21, 11 AM - 2 PM
Resnik Food Hall
Join us for a Culinary Focus in Resnik Food Hall featuring New Orleans inspired flavors and foods!
#Eatmoreplants - Plant-Forward Dinner
Thursday, January 23, 5 PM - 9 PM
Schatz Dining Room, Cohon Center
Join us for our first monthly #EatMorePlants Plant Forward Dinner Takeover in Schatz Dining Room as we feature chef-inspired, plant-forward dishes. We'll feature an all plant-based, all you care to eat dinner service and be on hand with information regarding plant-forward eating and menuing. Meal swipes accepted.
Fresh Food Friday
Friday, January 24, 11 AM
Wean Commons, Cohon Center
Pick up a FREE fresh treat, compliments of Dining Services. Treats are available until they are gone!
Sustainable Table
Tuesday, January 28, 11 AM - 1 PM
Kirr Commons, Cohon Center
This month's Sustainable Table theme is "Carbon Food Print" where we'll discuss the carbon footprint of the food you eat. Meet with Chartwells Sustainability Coordinator for an interactive discussion of the food we eat and its environmental impact.
Chef's Table Premium Dinner Night: 2020 Food Trends and FYUL Station
Wednesday, January 29, 5 PM - 9 PM
Schatz Dining Room, Cohon Center
Enjoy a Chef's Table dinner service in Schatz Dining Room as our culinary team prepares dishes for on-trend foods in 2020! Also featured will be a "Recovery" themed FYUL (Fuel for Life on Campus) Station which focuses on foods with wellness and health benefits.
Teaching Kitchen - Overnight Oats
Friday, January 31, 4 PM - 5 PM
Schatz Dining Room, Cohon Center
Join us for our First Teaching Kitchen program of the semester!  Teaching Kitchen provides an opportunity for guests to explore and interact with a variety of food and culinary experiences. This month's theme is Overnight Oats! Sign up (first come, first served) by emailing Abbe at abernard@andrew.cmu.edu