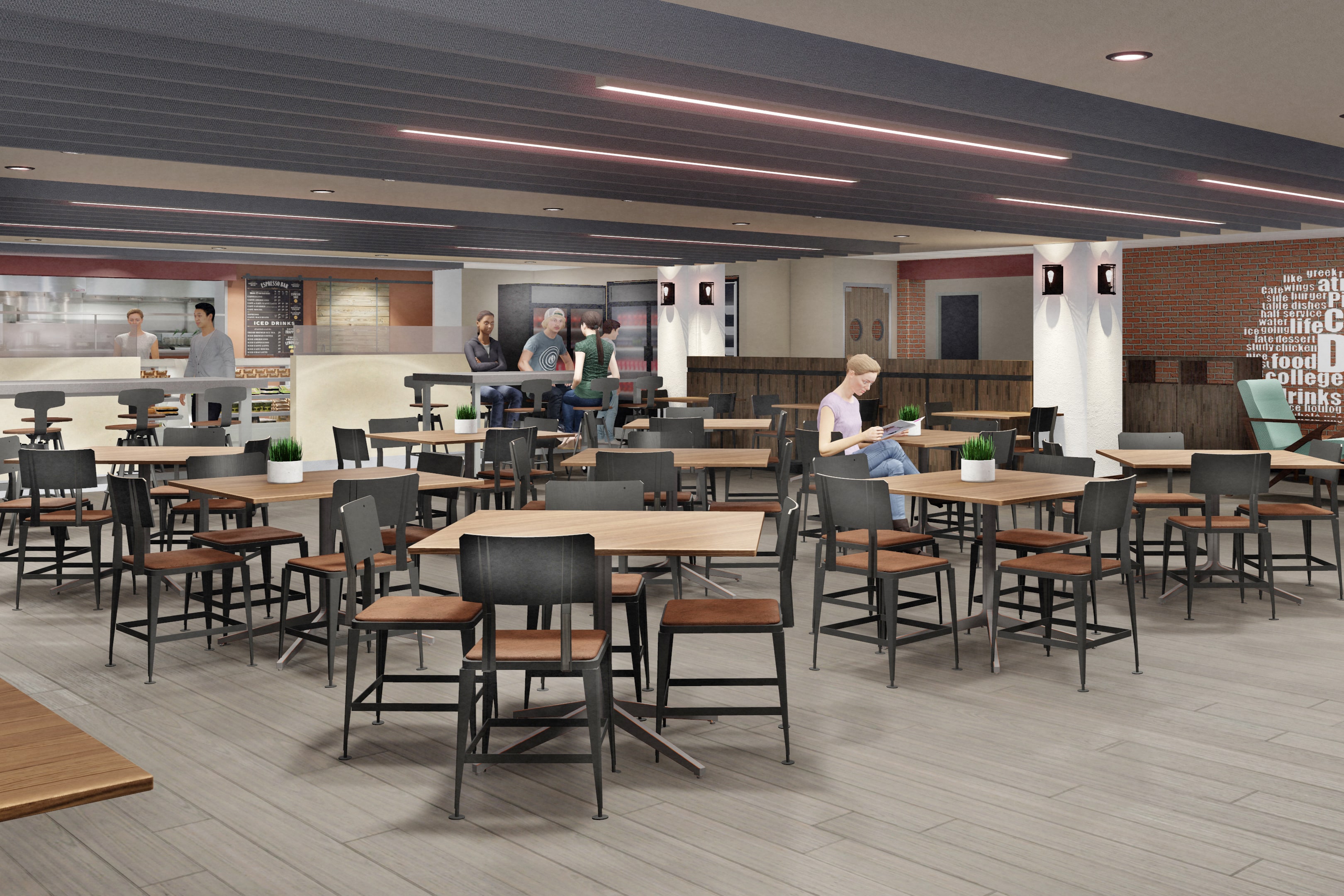 May 01, 2018
The Underground Is Getting a New Look
Media Inquiries
Mandi Semple
Director of Marketing, Student Affairs
The Underground (UG) is getting a much-needed facelift this summer with major renovations to the space and a menu that will feature scratch-made American favorites and locally-sourced ingredients. 
Located on the lower level of Carnegie Mellon University's largest residence hall, Morewood Gardens, The Underground has been a staple of the CMU community for 19 years. A student favorite dining location, The Underground is known for its casual atmosphere, comfort food, and indulgent desserts. The renovation will give the space a modern look with new seating, improved lighting, and an open kitchen, including a dedicated dessert station, reminiscent of an old-fashioned ice cream parlor.
The new menu will feature all-day, home-style breakfast, classic and creative burgers and sandwiches, fresh entrée salads prepared with organic greens, small batch, kettle cooked soups, and the UG's famous chicken strips and crispy fries. Desserts will include ice cream scoops, sundaes, shakes, and smoothies, as well as signature desserts like the ultimate brownie sundae, killer kookie, and chocolate raspberry parfait. 
"We are eager to get into our newly redesigned kitchen," said Mark Hastie, operator of The Underground. "With upgraded equipment and more efficient preparation space, the majority of our soups, sauces, and dressings will be house-made from the freshest ingredients."
Local and artisanal vendor partners include:
"The Underground has always been a community dining space where students can connect and collaborate over a meal," shares Pascal Petter, director of dining services. "The newly renovated space will include flexible, communal seating options, as well as a designated performance area with upgraded resident sound and lighting. This project epitomizes the goal of the university and of Carnegie Mellon's Dining Services program to develop traditional dining areas as social and interactive venues."
The Underground will close on May 21 and will re-open in August 2018.