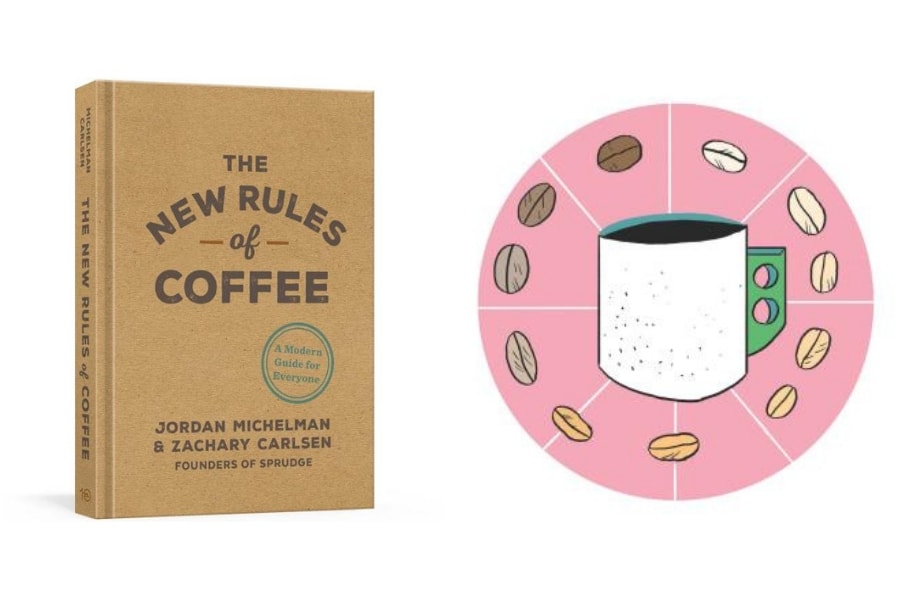 November 29, 2018
New Rules of Coffee Book Tour: Hosted by Tazza D'Oro and La Prima
Media Inquiries
Jessica Tones
Registered Dietitian, Nutrition Educator and Marketing Coordinator
Tuesday, December 4, 1:00 PM - 3:00 PM
Tepper Building, Second Floor, PNC Foundation Room
Join Tazza D'Oro and La Prima Espresso in partnership with Sprudge as they host an afternoon of coffee tasting, pastries and booking signing!

The New Rules of Coffee, written by the founders and editors of Sprudge, the premier website for coffee content, is an illustrated guide to the essential rules for enjoying coffee both at home and in cafes, including tips on storing and serving coffee, coffee growing, roasting and brewing, plus facts, lore, and popular culture from around the globe. 

This charming book is just $15 and makes a perfect holiday gift for coffee lovers of all ages! Stop by, pick up a copy (or two!) and mingle with authors, Jordan Michelman and Zachary Carlsen. Jordan and Zachary will give you an inside look at the creation of The New Rules of Coffee while you enjoy delicious roasts and snacks from Tazza D'Oro and La Prima!
Schedule:
1 PM - 2 PM: Meet and Greet with free coffee tasting and treats from Tazza D'Oro and La Prima

2 PM - 2:30 PM: A presentation by the authors, Jordan Michelman and Zachary Carlsen on the creation of The New Rules of Coffee

2:30 PM - 3:00 PM: Q&A and book signing