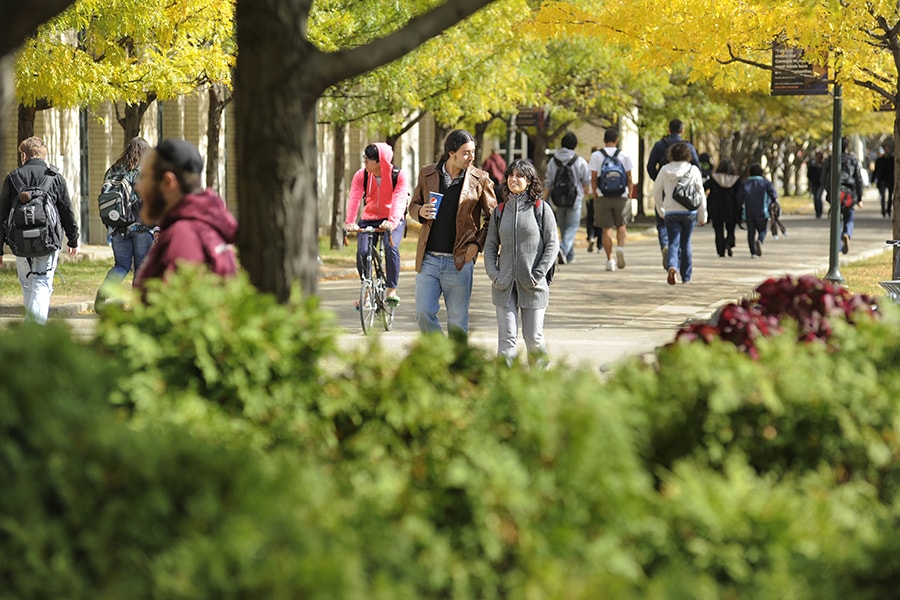 Changes to Traditional Meal Plans Give Students Increased Flexibility
Media Inquiries
Mandi Semple
Director of Marketing, Student Affairs
Traditional dining plans, which are required for all first-year students and available to undergraduate and graduate students, faculty, and staff members, will be changing this fall to offer increased flexibility.  
Traditional dining plans include the green, blue, red, and yellow plans, which vary in the number of meals blocks and FLEX dollars per semester. These options give students the flexibility to choose the plan that works best for their lifestyle and dining habits. For many years, the number of blocks/meals associated with a traditional dining plan were distributed to students on a bi-weekly basis. In other words, traditional plan holders had a certain number of blocks to use within a two-week period. Remaining blocks were not rolled over, but instead reset every two weeks based on the semester allotment of blocks for the meal plan chosen by the student. Additionally, only one meal could be purchased during each meal period (breakfast, lunch, dinner, and late night), for a total of four meal blocks daily. 
Beginning in the fall, the following changes will be implemented for the 2018-2019 traditional dining plans:
Meal blocks will be allotted per semester instead of per a biweekly period. Meal blocks will not expire until the end of the semester.
Up to two meal blocks can be used per meal period (breakfast, lunch, dinner, and late night), still with a cap of four blocks/swipes per day.

"These changes will take a lot of the stress out of managing your meal plan, especially during freshman year when students are adjusting to life on campus," says Kanisha Vaughn, a senior pursuing a B.S. in cognitive science. "I am most excited about being able to use two blocks during each meal period. As someone who typically eats breakfast around 10:30 or 11:00 am, which is the beginning of the lunch period, I am often counting the minutes before I can purchase my actual lunch at 4:30 pm when the dinner period begins."
Dining Services is excited to offer this increased flexibility with its traditional meal plans. "As a program, we continually listen to student feedback and implement changes and enhancements where we can," says Pascal Petter, Carnegie Mellon Univerity's director of dining services. "We aim to provide a dining experience that is convenient to our students and align with their dining needs. These changes are reflective of that committment."