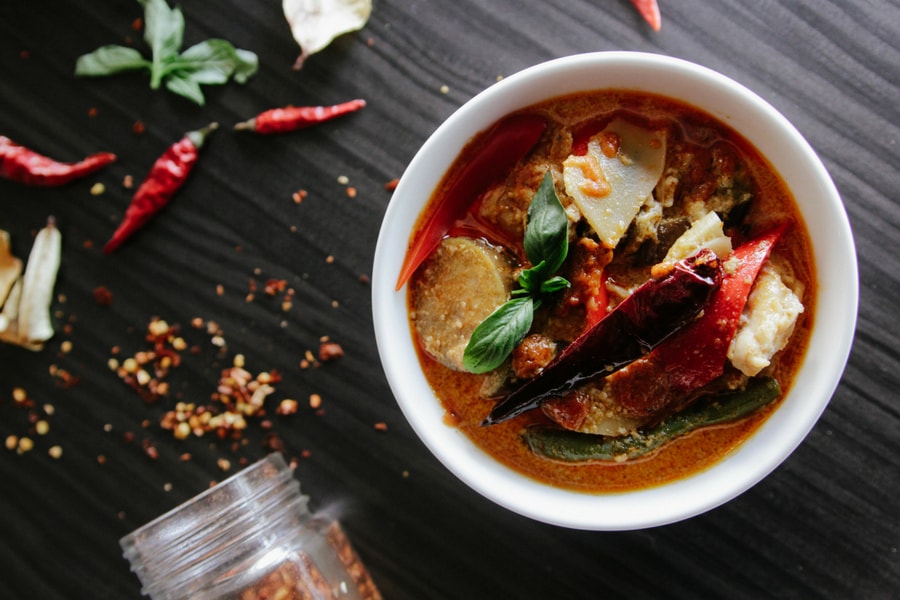 June 27, 2018
CMU Dining Transformations Phase One and Beyond
Media Inquiries
Mandi Semple
Director of Marketing, Student Affairs
Since the announcement of Dining Services' new primary vendor this past May, Chartwells has been hard at work to create a seamless transition plan for dining venues across campus. Over the next six months, our campus community can expect to see plenty of exciting changes. Phase one of the transition will take place beginning July 1 when the Chartwells contract goes into effect. The second, more robust phase of changes will be implemented by the start of the academic year.
"The Chartwells culinary philosophy is elevating CMU's dining program in exciting ways," says Director of Dining Services Pascal Petter. "They cook from scratch, menu seasonally and source responsibly, providing healthier choices and greater customization for the Carnegie Mellon community."
What's new for July 1?
Catering
On-campus catering opens July 1 with a refreshed menu! Here's a sneak peak on some of the tasty new offerings:
Breakfast Toast Bar with avocado and hummus spreads
Shortcake Bar
Themed Meal options: Taco House Buffet and Asian Noodle and Dumpling Buffet 
Another welcome change for on-campus catering is that Chartwells will not charge an admin fee with catering orders (in the past, there was a 15% catering fee). Links to the new Chartwells catering ordering site as well as catering pdf menus will be available from the main Dining Services catering webpage on July 1.
Grab-n-Go
Jack & Olive is Chartwells on-the-go option that infuses quality and convenience into fresh, handcrafted cuisine. Guests can choose from ready to eat snacks, sandwiches with artisan style breads with generous portions of deli meats, cheeses, and select breads. Also available are upscale salads with fun toppings, flavorful dressings and fresh greens. The community can expect to Jack & Olive cases at various locations across campus starting in July.
New Concepts
The Marketplace on the second floor of the Cohon Center will offer two brand new concepts, Back Bar Grill and Bibimbap, replacing City Grill, Noodles and Chopped. 
The Back Bar Grill, designed with consideration to locality, flavor, simplicity and authenticity, will offer sandwiches, veggie burgers, and all-natural beef burgers served in your choice of house-baked artisan buns with a selection of premium Pittsburgh cheeses, toppings and campus-made sauces. Sides include French fries, sweet potato fries, onion strings, cilantro slaw and a balsamic baby green salad.
One of the most well-known and most loved Korean dishes of all time, literally meaning "mixed rice," Bibimbap is served as a bowl of warm white rice topped with sautéed vegetables, chili pepper paste, and soy sauce or a fermented soybean paste. An egg or sliced meat are a common addition. This station will feature certified Halal meats and rotating specials.
Back Bar Grill and Bibimbap are open Monday through Friday, 11:00 am to 2:00 pm, until the beginning of August, at which time the Marketplace will close for the second phase of concept changes.
Please note that Nourish will close for the month of July for employee training, menu development and recipe analysis.
What changes are coming for fall 2018?
The Cohon Center Marketplace will offer all new concepts for the beginning of the academic year! Here's a sampling:
Create will offer an exhibition-style culinary experience, where guests customize their salads and wraps.
Bowl Life introduces the all-encompassing bold bowl – everything from noodles, grains and greens, all customizable with the guest's favorite ingredients.
Rooted is CMU's all-new vegan station focused on real, wholesome foods with minimally-processed ingredients that are completely plant-based.
Realwhich will not only be a brand new concept for CMU but also the first in the country for Chartwells! In partnership with Applegate, this deli concept will feature seasonal sandwiches that incorporate local, artisanal breads, leafy greens, colorful vegetables and reduced-fat cheeses. All Applegate proteins are 100% hormone and antibiotic free.
Beyond the Marketplace, here are some additional changes for the fall:
Chartwells and Carnegie Mellon Dining Services are partnering on a compostable retail and catering ware program that will begin rollout at the beginning of fall semester. The goal is to offer compostable packaging in all Chartwells locations – take out containers will be 100% BPI-certified compostable and made from renewable resources; cold drink cups will be made from plant sources, grown in the USA and annually renewable; and all take out cutlery will be made from earth-friendly, renewable CPLA (Crystalized Polylactic Acid), which is compostable as well.
Resnik will offer a refreshed dining experience with new concepts and brands, flexible menus and quality ingredients.
The Carnegie Mellon Café will be newly influenced by the Culinary Institute of America's Menu of Change program, which focuses on wellness, sustainability and consumer values. The Café will offer guests delicious options with a consciously designed menu that emphasizes less meat and more produce and whole grains. From vegan biscuits and gravy to Chartwells signature Chickpea Burger with Mushroom Bacon, the café will offer diner classics with a healthy and meatless twist. For meat eaters, flavorful healthy alternatives like the juicy California Turkey burger, grilled buffalo chicken wrap with air fries and classic meatloaf made with turkey top the menu. But don't worry … the café's late night options and signature milkshakes aren't going anywhere!  
A Teaching Kitchen program finally makes its way to campus! Students and guests will get to explore food and nutrition through interactive, hands-on classes, offered monthly at both Resnik and Schatz.
Entropy will receive a facelift, all new merchandising, a renewed partnership with Pepsi to offer sought-after bottled beverages, and, most importantly, a brand new product line with a focus on sustainable and good-for-you food products.
Heinz Café in Hamburg Hall will receive a well-deserved refresh with new merchandising and an improved selection of grab and go options. 
Rothberg's Roasters II in Scott Hall will have an expanded menu featuring new an earthbowl concept and acai bowls.
Rothberg's Roasters at Maggie Murph Café in Hunt Library will have an expanded menu featuring new paninis and artisanal sandwiches.