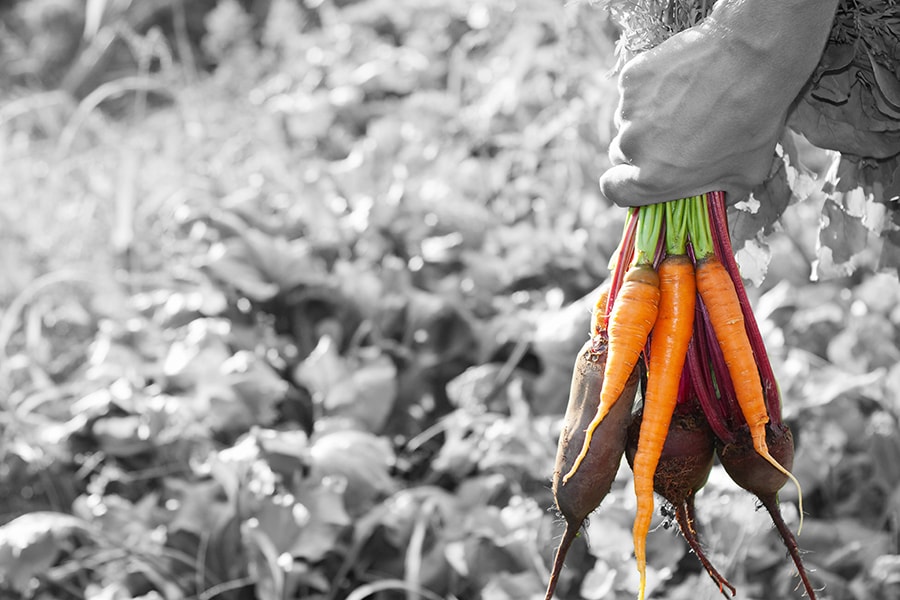 June 25, 2018
Rohr Commons Open for Business in the Tepper Building
Media Inquiries
Mandi Semple
Director of Marketing, Student Affairs
AVI offers a new standard of cuisine at Rohr Commons in the Tepper Building.
Rohr Commons, featuring AVI Pure and Tazza D'Oro, opened for business on Monday, July 2, 2018.
Rohr Commons is the first location of AVI's 80 university dining programs in the country to feature "Pure," an entirely new standard of cuisine focused on a modern and holistic approach to food. "This is a tremendous opportunity for us to showcase our truly innovative culinary program – one that focuses on food in its purest form," says Chris Nelson, AVI's executive vice president. "It's all about natural and wholesome ingredients. Our skillfully prepared selections will be free of artificial colors, artificial flavors, artificial sweeteners, and the use of antibiotics and growth hormones."
A university partner since 1996 with its robust vending and beverage program, AVI has crafted a revolutionary culinary program designed specifically to meet the needs of a highly diverse community of students, faculty, staff, alumni, and campus guests. "Pure features seasonal, local and natural foods," shares Executive Chef Cory Mihaly. "Our guests will be able to experience and enjoy foods that are made in-house from scratch, from house-roasted meats, fresh pizza dough and hand-formed burgers."
Furthering its commitment to local investment, AVI is honored to partner with Tazza D'Oro to serve coffee, espresso, and delicious panini, pastries, and desserts. A Carnegie Mellon Dining Services partner since 2010 and one of the best espresso bars in the city of Pittsburgh, Tazza D'Oro is known for its artisan coffees, commitment to sustainable coffee farming, and its highly trained baristas. 
Tepper Building includes multiple retail venues within Rohr Commons featuring AVI's distinct Pure concepts and a Tazza D'Oro coffee bar and eatery:
The Carvery:  Freshness is obvious at The Carvery, where house-roasted meats fill the air with a rich aroma. Try a gourmet specialty sandwich or build your own creation from a selection of premium meats, specialty cheeses, fresh vegetables and signature sauces.
The Met: Local and never frozen makes all the difference at the Met. Specialty burgers begin with premium meats to ensure rich, juicy flavors in every bite. Each hand-formed patty, including house-made plant-based burgers, are prepared fresh to order.
Trattoria: Handcrafted pizza creations feature distinctive flavor profiles because the dough is made from scratch, combined with flavorful sauce, melty cheese and fresh toppings.
Sprout: A contemporary salad bar that makes it easy and delicious to eat healthy. All of ingredients are organic, including an abundant selection of fresh, local produce.  
Fresh to GO!: Quick salads, sandwiches, or snacks that are portable and delicious. Look for all-organic Sprout entrees in the Fresh to GO! case, featuring delicious and nutritious raw vegan options that preserve the wholesomeness of the food and allow the ingredients to shine. With Pure, there's no need to sacrifice taste or quality for convenience.
Tazza D'Oro: A homegrown Pittsburgh institution and distinctive espresso bar and café, Tazza D'Oro has a unique partnership with Counter Culture, a coffee roaster with relationships with small farmers who are producing the finest beans in the world. Locally sourced ingredients are used to create freshly pressed paninis, salads, sides and pastries.
"Dining Services is excited to be a part of this transformative stage in Carnegie Mellon University's history, opening a first-of-its-kind dining location in this new  hub for cross-campus collaboration," says CMU Director of Dining Services Pascal Petter. "With an open kitchen environment and a menu prepared with the highest quality ingredients, Rohr Commons featuring Pure and Tazza D'Oro offers an interactive and customized culinary experience, while promoting a healthy approach to food, the community and the environment."
Summer hours of operation:
Rohr Commons – Pure
Monday – Friday, 8:00 am – 10:00 pm
Saturday and Sunday, 10:00 am – 2:00 pm
Rohr Commons – Tazza D'Oro
Monday – Friday, 8:00am – 9:00pm
Saturday and Sunday, 8:00 am – 5:00 pm.