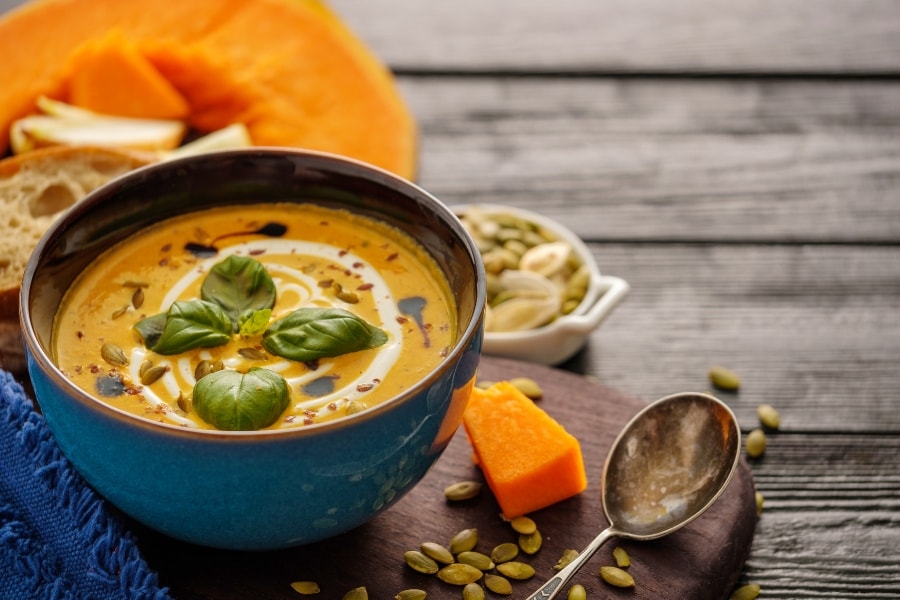 November 01, 2018
AndyEATS November
Media Inquiries
Jessica Tones
Nutrition Educator, Marketing Coordinator and Registered Dietitian
Join us for a fun, food-filled month of dining events!
Celebrity Chef Jet Tila Comes to Campus
Tuesday, November 4th

Join us for a day with nationally celebrated chef and restaurateur Jet Tila, hosted by Chartwells Higher Education and Carnegie Mellon University Dining Services. Chef Jet will be serving up his modern Asian cuisine to the campus community as he shares recipes from his latest cookbook, 101 Asian Dishes You Need to Cook Before You Die. Attendees will have a chance to win a signed copy of his cookbook during the day's events.
Jet Tila Takeover in Schatz
Schatz Dining Room, Cohon Center, 11:30 AM - 2:00 PM (open to faculty, staff and graduate students only) and 5:00 PM - 9:00 PM (open to all community members)

Chef Jet Tila takes over Schatz Dining Room with his featured Asian-inspired menu for lunch and dinner. During this special event, Chef Jet will host a meet and greet from 11:30 AM - 12:15 PM.  Schatz reservations for lunch are encouraged.  
Jet Tila Teaching Kitchen
Rangos 3, Cohon Center, 1:00 PM - 2:00 PM

Join Chef Jet for a hands-on Teaching Kitchen and learn how to roll his famous Vietnamese Shrimp Spring Rolls. After learning his art, participants will have a chance to taste samples of his dish. Lucky guests will be eligible to win an autographed cookbook and Tila will be available for a personalized book or photo signing during the last 15 minutes of the event. Seats are limited so register here. Walk-in registration may be available as space permits.    
Jet Tila Cooking Demonstration and Reception
Schatz Dining Room, Cohon Center, 3:30 PM - 5:00 PM

Chef Jet will be presenting one of the famous dishes influenced by his childhood, Drunken Noodles. Learn about classic Thai ingredients and cooking techniques as he demonstrates a dish that has helped shape who he is a chef. The cooking demonstration will be followed by a meet and mingle reception with Chef Jet, featuring samples of his Kimchi Fried Rice, Pork Satay and Salmon Teriyaki. Seats are limited so register here. Walk-in registration may be available as space permits. A limited number of signed cookbooks will be available to registered guests, first come, first serve.  
Friendsgiving
Tuesday, November 13, 5 PM - 8 PM
Rangos Ballroom
Enjoy a traditional Thanksgiving meal with all of your friends at our annual Friendsgiving dinner!  Pay with a dinner block or $10.75 per person.
Superfood Samplings
Mushrooms are November's superfood! Learn about healthy eating from our dietitians and sample nutrient-dense food from around campus.
Wednesday, November 14, 11 AM - 2 PM, Hoch Commons, Cohon Center 
Tuesday, November 27, 12:00 PM - 1:30 PM, Resnik Servery
Gourmet S'mores Bar
Thursday, November 15, 2 PM - 4 PM
Rohr Commons featuring Pure, Tepper Building 

Take a break and indulge in a sweet treat at the build-your-own s'mores bar, compliments of AVI Pure!  
Cupcake Wars
Wednesday, November 28, 5 PM - 7 PM
Carnegie Mellon Cafe, Resnik House

Build a team of four and meet us in the CM Cafe to build the most delicious and most creative cupcake! The theme will be "A Winter Wonderland."

Details :
Build a team of four and come up with an icing - make sure to bring it with you to CM Cafe. Decorate the provided cupcakes with your icing with the provided tools! Teams may bring any other materials that they want for the presentation of their final product, however, all construction must be made at the time of the competition.

Register here!
Fresh Food Friday
Friday, November 30, 11:00 AM
Wean Commons, Cohon Center
Pick up a FREE fresh treat, compliments of Dining Services. Treats are available until they are gone!