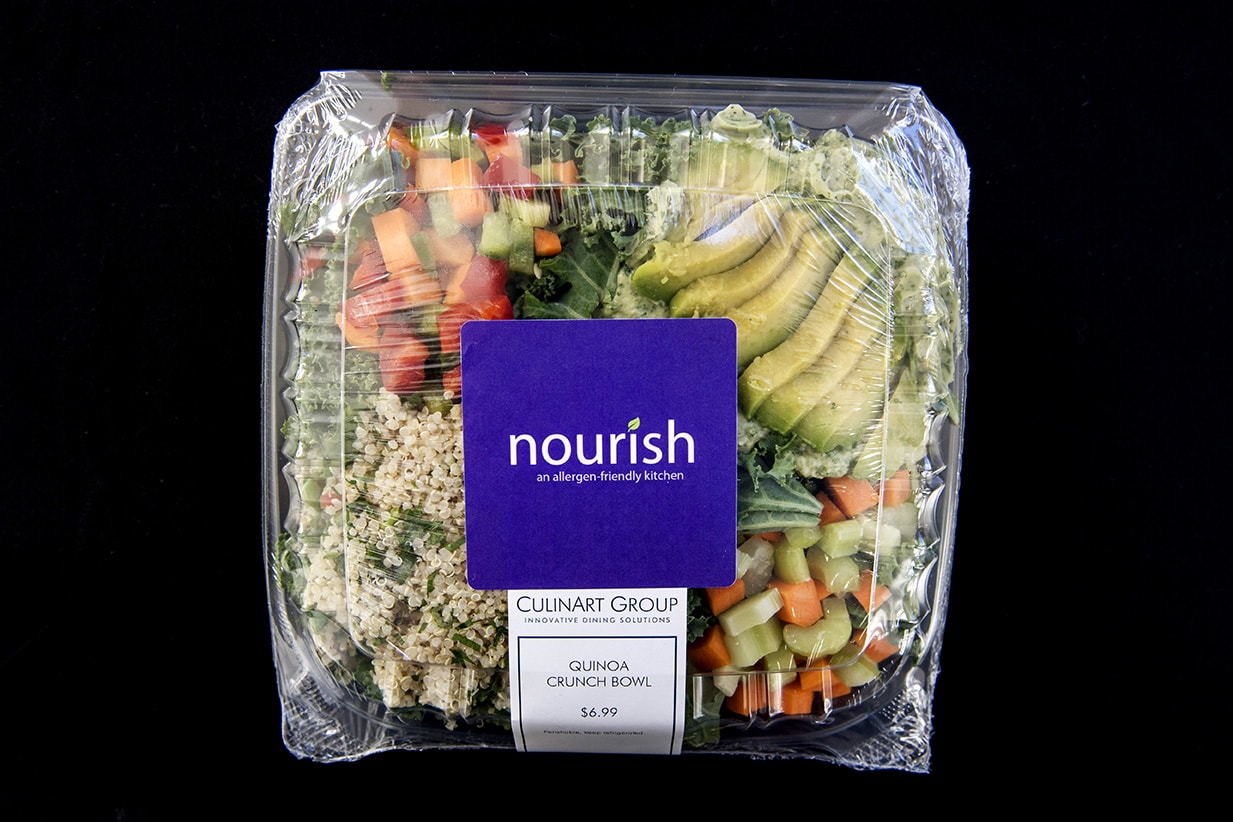 August 25, 2017
Nourish, an Allergen-Friendly Kitchen, is Now Open
Media Inquiries
Mandi Semple
Director of Marketing, Student Affairs
Nourish is open for business! This allergen-friendly kitchen features a menu prepared without gluten, wheat, milk, egg, soy, fish, shellfish, peanuts, and most tree nuts (except coconut). In addition to offering a diverse and delicious menu designed with everyone in mind, Nourish serves safe foods for our guests with dietary restrictions.
Menu items include salads, sandwiches, bowls, pizza, and hot entrees, as well as a number of vegan offerings. All food is prepared and sealed in a dedicated kitchen by food service staff who are trained and highly knowledgeable about food allergens and cross-contact prevention.
Students, faculty, and staff can use GET Food to place orders by downloading the app or by visiting the online menu. All orders will be available for pick-up during operating hours at Nourish, located on the second floor of the Cohon Center, near Rangos Ballroom. Blocks cannot be used through GET Food. To pay with a block, orders must be placed at Entropy+, located on the first floor of the Cohon Center.
Nourish grab-and-go items are available at the following locations: Entropy+, Maggie Murph Café, Rothberg's Roasters II, Carnegie Mellon Café, and Heinz Café.  Items can be purchased individually or as a block meal for students using their meal plan. 
Taste samples from the Nourish menu on Wednesday, September 6, 11:00 am – 1:00 pm in Wean Commons.