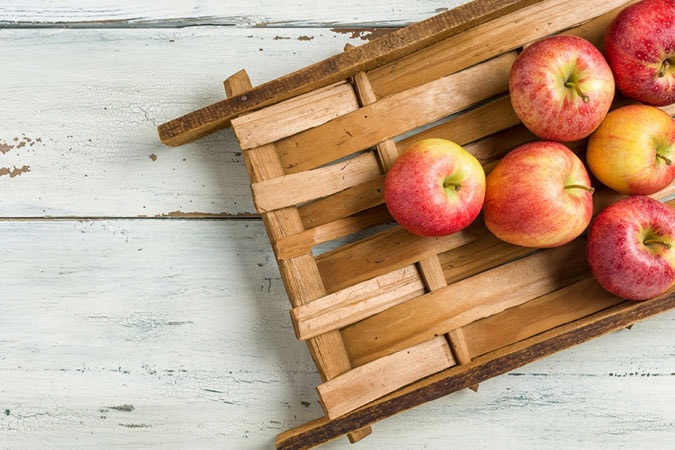 October 02, 2017
Applefest and Pop-up Cafe at Scotty Saturday
Media Inquiries
Mandi Semple
Director of Marketing, Student Affairs
Join us for a very special Scotty Saturday edition of the annual Applefest featuring a local farmer's market complete with chef demos and a vendor fair with free samples on Saturday, October 14, from 3:00 to 7:00 pm outside the Cohon University Center in Merson Courtyard. Use DineXtra, cash, credit, or debit to grab fresh and local produce of PA's best varieties in peak harvest season, mouth-watering fresh pressed local apple ciders, delicious apple and pumpkin pies, artisan breads, and local honey. During the Scotty Saturday festival, look for La Prima Espresso Company's complimentary espresso bar and Kistaco Farms apple cider and apple cider donuts, compliments of Tazza D'Oro. 
Also, don't miss our Pop Up Cafe from noon to 2:00 pm between Resnik and West Wing, where we will be serving up hot and fresh American street food with a Scotty twist during the Tartans football game, all available using your DineXtra, cash, credit or debit! Check out the menu:
The Scotty Dog: Grilled Spicy Sausage on a Local Gourmet Breadworks Poppy Seed Scotty Bun, served "Kilted" with sautéed red and green peppers with onions or "no kilt" (plain)
The Tartan Dog: Hebrew National All-Beef Hot Dog on a Local Gourmet Breadworks Poppy Seed Scotty Bun
Scottish Smoked Salmon Wrap: Grilled Fresh Salmon Fillet, Scottish Smoked Salmon, Caper Dill Cream Cheese Spread, Red Onion, Cucumber, Rocket
It will be a fun day of celebrating apples, local ingredients, and Tartan pride!