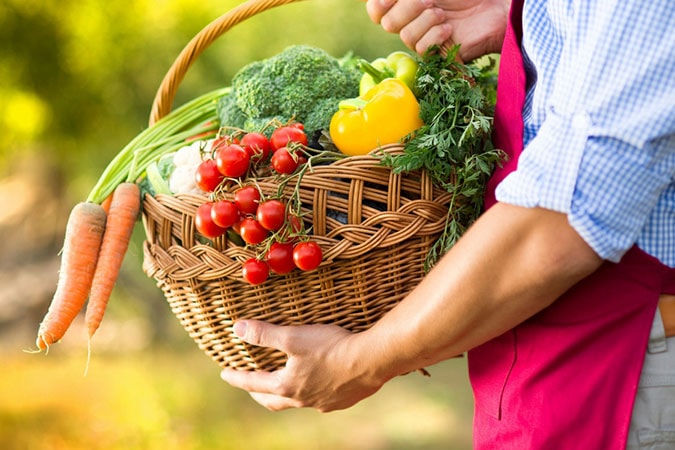 May 18, 2017
Dining Services Partners with 412 Food Rescue to Reduce Food Waste on Campus
Media Inquiries
Mandi Semple
Director of Marketing, Student Affairs
Carnegie Mellon Dining Services is expanding its efforts to reduce food waste through a new partnership with 412 Food Rescue, a local food recovery organization founded by CMU alumna, Leah Lizarondo (HNZ 2003), whose work is bridging the gap between food waste, hunger, and environmental sustainability.
The mission of 412 Food Rescue is to prevent perfectly good food from entering the waste stream. Here are some staggering statistics about food waste and hunger from the 412 Food Rescue website:
Forty percent of food produced globally is wasted, while one in seven Americans is hungry.
According to the Environmental Protection Agency, over 97% of food waste generated ends up in the landfill.
Forty percent of food going to waste translates to 20 pounds of food per person per month, worth $165 billion a year
412 Food Rescue responds to these disconnects by directly distributing donated and collected food to organizations that serve communities in need.  "With 1.5 million pounds of food rescued and a growing volunteer network of over 1,400 food rescue heroes, 412 Food Rescue is one of the fastest growing food recovery organizations in the United States," shares Lizarondo.
With its continued focus on the local community, CMU Dining Services is thrilled to partner with 412 Food Rescue, which is boldly setting the standard for food recovery in the U.S. "Our bias for innovation is in the Carnegie Mellon tradition and we are looking forward to expanding this leading model in other cities," says Lizarondo.
Carnegie Mellon Dining Services' five-year strategic initiatives and objectives for sustainability efforts closely align with 412 Food Rescue's mission and goals. "Dining Services partners with eleven different food contractors, serving our community via 30+ concepts, totaling over 2.5 million transactions annually," says Director of Dining Services Pascal Petter. "As such, our program has an enormous impact on the local carbon footprint. Our goal is to model socially responsible organizational practices and individual behaviors to improve upon our current sustainability efforts."
The partnership between Dining Services and 412 Food Rescue will help both organizations move the dial on their sustainability efforts. "Food waste not only impacts hunger, it is also one of the leading causes of greenhouse gas emissions, and we are excited to partner with Carnegie Mellon to lead the charge in eliminating food waste," says Sachal Lakhavani, Carnegie Mellon alumnus (Tepper 2008) and 412 Rescue board chair. "412's goal this year is to hit its 2.5 million pound milestone. Working with Carnegie Mellon to redirect surplus food greatly contributes to that goal."
The rescue model is simple. On-campus dining vendors are able to donate any excess food produced on campus by simply notifying 412 Food Rescue. A rescue alert is then sent out via the Food Rescue app, and a Food Rescue Hero will pick up the food, safely stored in a dedicated space conveniently located in the Cohon Center, and take it to an organization in need.
To learn more or to become a 412 Food Rescue volunteer, visit the 412 Food Rescue website.