The QSSS Director, Academic Advisor, and Current Scholars Share Their Experiences of the Program
In this video, the program director Russell Golman, academic advisor Kathleen Conway and current students (Steven Wang, Richa Mohan, Stanley Krasner, Hannah Worrall, and Colleen Hamilton) discuss the program and their experiences.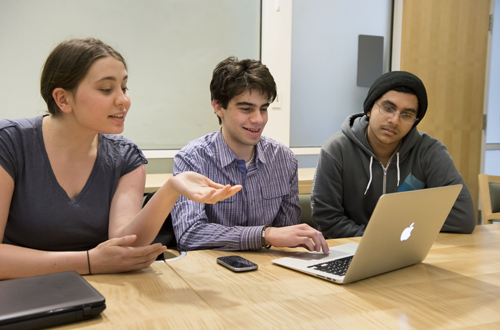 QSSS scholars Hannah Worrall (Class of '14), Stanley Krasner (Class of '15), and Jit Nandi (Class of '14) discussing a research project.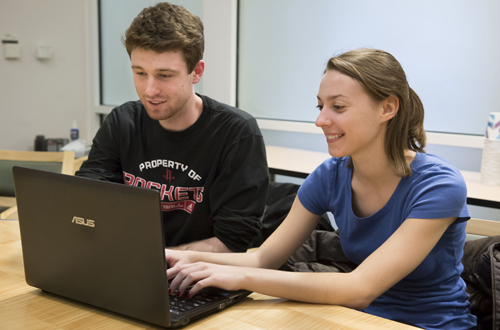 QSSS scholars Blaine Cole (Class of '17) and Stephanie Boris (Class of '17) working together.