Four-Year-Old Preschool Program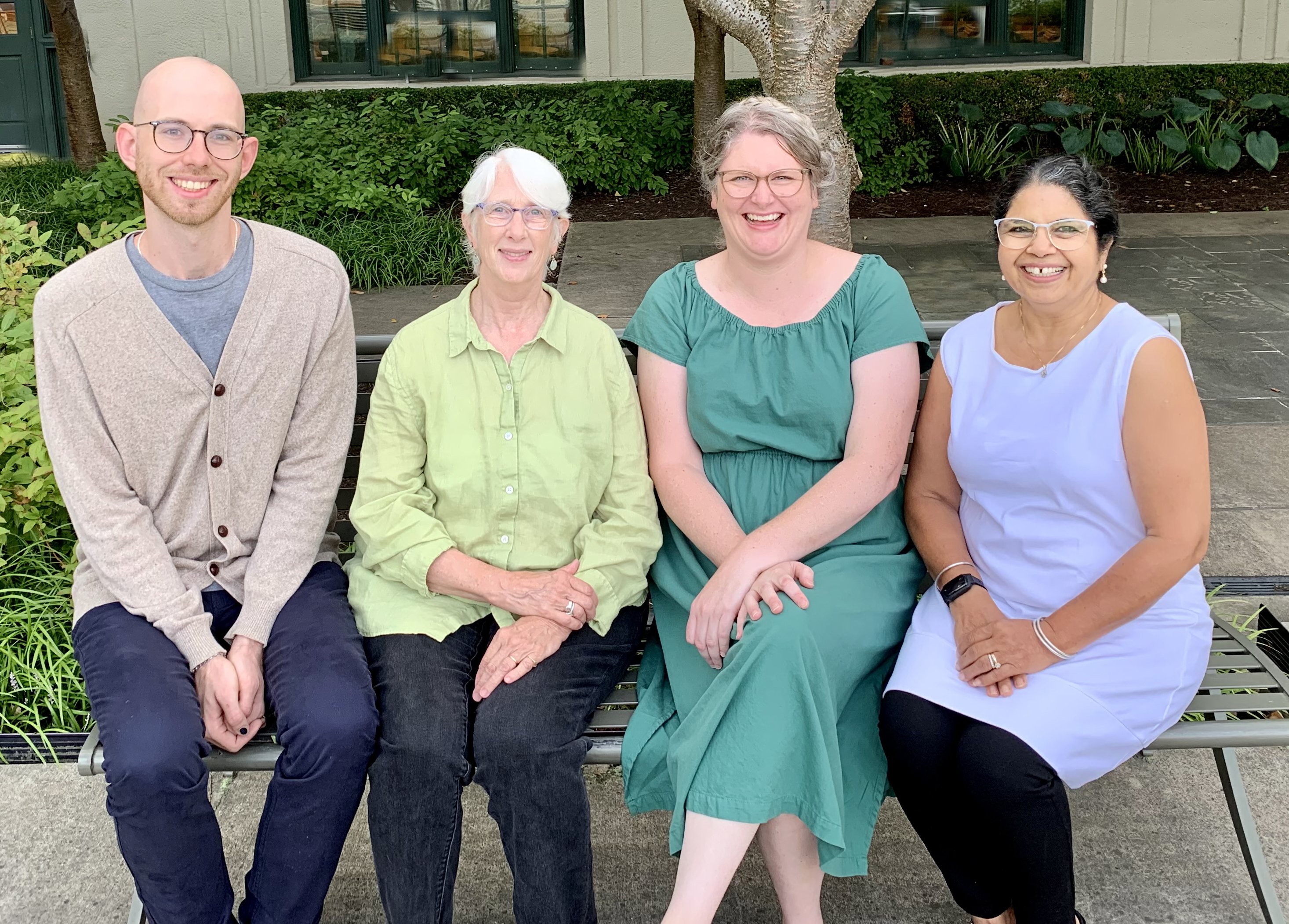 Four-Year-Old Preschool Team Pictured (l-r): David Allen, Estelle Cherin, Jean Bird and Anne O'Neill
Classroom Schedule
Greeting
8:45-9:00 AM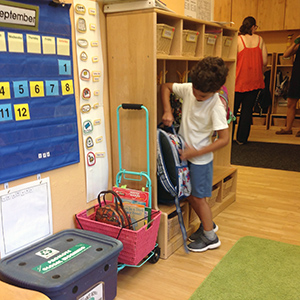 Teachers greet each family at their car and escort the children to the school.
Free Choice
9:00-9:45 AM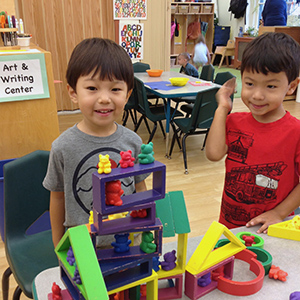 After hanging their coats and backpacks in their lockers, children choose from a variety of activities in their classroom.
Circle Time
9:45-10:15 AM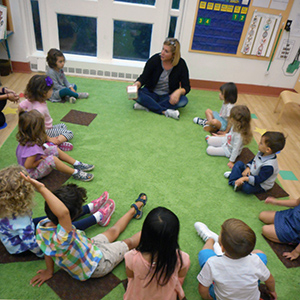 Children meet with their teacher in their group area to discuss the school day, learn about key concepts related to the monthly theme and share experiences.
Snack Time
10:15-10:45 AM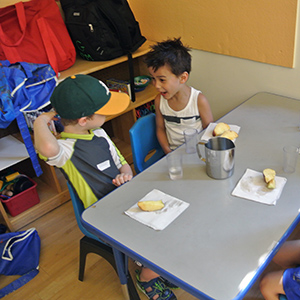 Children meet with their teachers for bathroom time and snack.
Activity Time
10:45-11:15 AM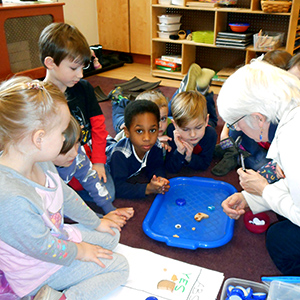 Children choose independent and/or teacher-directed activities that strengthen skills in all developmental domains.
Playground Time
11:15-12:15 AM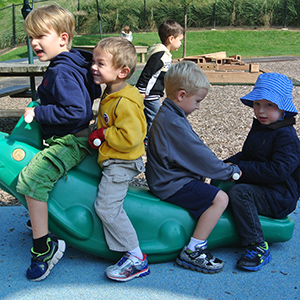 Children go outside to play every day except in extreme cold and rainy weather. Children choose from a variety of outdoor activities including sand play, water and mud play, tricycle riding, dramatic play, block building, ball games, and climbing and sliding on the playground structure.
Lunch and Closing Activities
12:15-1:15 PM, Monday through Thursday only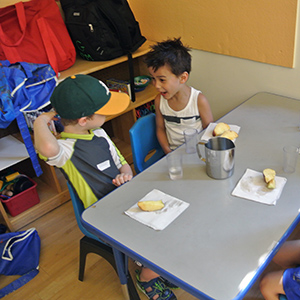 Dismissal
1:15-1:30 PM, Monday through Thursday,
12:15-12:30 PM on Friday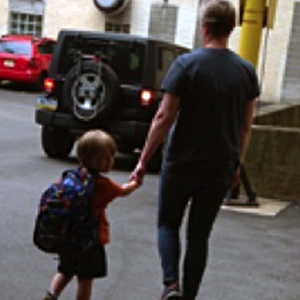 The children are escorted to the dismissal area and the teachers help them into their cars.