February 23, 2017
Learn From Current Seniors: Honors Fellowship Program Offers Exciting Opportunities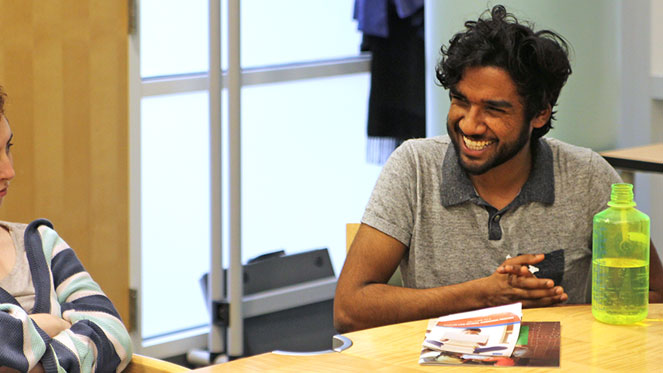 Ethics History, and Public Policy major Dhruva Krishna participated in the Dietrich College of Humanities and Social Sciences' Senior Honors Fellowship Program.
His research topic is the do-it-yourself (D.I.Y.) music scene in Pittsburgh. Since starting, he has evolved the vision of his final project from a film documentary to a proposal for a physical entertainment space that may one day bring new art and music to campus, and it excites him.
"At this point, I'm doing less academic research and doing more legwork to facilitate the process, such as finding out how much it would cost to build a stage, or to install a sound system. I will have a plan so thorough that others can follow it, without being solely dependent on me. I want to makes sure it can happen," Krishna said.
Krishna knows he has benefitted personally from the experience of researching, developing and presenting the proposal.