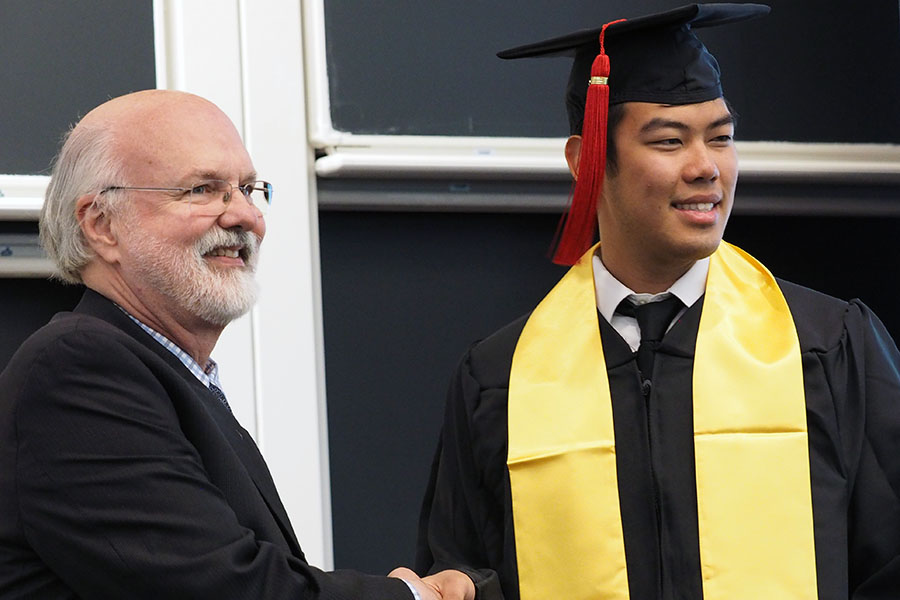 May 31, 2017
Class of 2017: Ready for the Next Step
Logic and Computation students Stephen Wu and Tim Brooks are featured in this story about the Dietrich College of Humanities and Social Sciences class of 2017.
Stephen Wu, who double-majored in computer science and logic and computation, will begin working as a software engineer at Amazon, where he will help scale its new Amazon Tickets platform. He sees it as a major boon for Amazon to branch out into ticket sales and is excited to build a startup within a large company.
Logic and computation major Tim Brooks will start a job this summer in Google Research's camera group, where he will help develop algorithms for image processing, mobile cameras and photography software.