Spring 2017 Events
February 7, 2017 - Lecture: Ecologies of Chinese Computing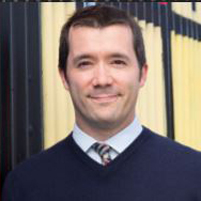 Whether in terms of screens, printers, interfaces, character encoding schemes, optical character recognition algorithms, or otherwise, the Chinese language has constantly pushed the world of computing far beyond its familiar alphabetic ecologies. In this talk, Thomas S. Mullaney charts out the ecologies of Chinese computing, an unfamiliar terrain that remains unmapped despite China's present-day status as a global I.T. Powerhouse.
Thomas S. Mullaney is Associate Professor of Chinese History and History of Technology at Stanford University and Founder and Director of Stanford's Digital Humanities Asia (DHAsia).
This event is co-sponsored by the Department of History, the University Lecture Series, and the School of Computer Science.
Lecture: Ecologies of Chinese Computing
February 7, 2017
McKenna/Peter/Wright (CUC)
4:00 p.m. to 6:00 p.m.
February 22, 2017 - Informal Conversations on Research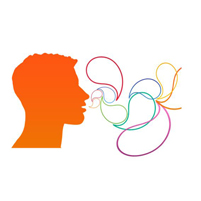 From Sounds to Meaning
Understanding speech in our native language is seemingly effortless. Yet, as anyone who has tried to learn a foreign language knows, understanding speech in a non-native language is an incredibly complex and multifaceted process. In this talk, Seth Wiener, assistant professor of second language acquisition and Chinese Studies, will begin by discussing how native and non-native listeners make sense of the speech signal to recognize individual words. This discussion will highlight some of the perceptual and linguistic factors that make spoken word recognition so difficult for non-native learners. In the second half of the talk, Mandy Simons, professor of philosophy, will discuss how listeners construct a full speaker meaning from the string of words identified, emphasizing the role of context in interpretation and the variety of types of meaning that can be conveyed by an utterance.
Mandy Simons is a Professor of Philosophy at Carnegie Mellon and an Adjunct Professor of Linguistics at the University of Pittsburgh. She joined the Philosophy Department in 1998 after completing a Ph.D. in Linguistics at Cornell University. Professor Simons' research addresses issues in the interpretation of natural language, covering topics in formal semantics, pragmatics, and the philosophy of language. Among other topics, Professor Simons has published on the interpretation of "or" and "the," on the nature of presupposition, and on Gricean pragmatics. Her co-authored 2013 paper "Towards a Taxonomy of Projective Meanings" received the 2013 "Best Paper" award from the journal Language, the flagship journal of the Linguistics Society of America.
Seth Wiener is an Assistant Professor of Second Language Acquisition and Chinese Studies at CMU. He joined the Department of Modern Languages in 2015 after completing his Ph.D. at The Ohio State University. His dissertation on lexical tone was awarded a doctoral dissertation improvement grant from the National Science Foundation. Seth's research investigates the cognitive processes and representations that enable native and non-native listeners to understand language and recognize spoken words.
From Sounds to Meaning
February 22, 2017
Baker Hall 154R
4:30 p.m.


February 27, 2017 - Film: The Long Night of Francisco Sanctis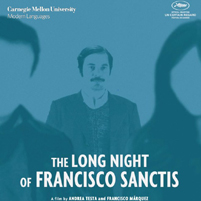 The Argentinian film "The Long Night of Francisco Sanctis" (2016) will be screened in Baker Hall in the Giant Eagle Auditorium (BH A51) at 4:30 p.m. and 7:00 p.m. on Monday, February 27. The Spanish-language film will be shown with English subtitles. This event is free and open to the public. A Q&A session will follow each screening.
Film: The Long Night of Francisco Sanctis
February 27, 2017
Giant Eagle Auditorium (BH A51)
4:30 p.m. and 7:00 p.m.

FILM SYNOPSIS
Buenos Aires, 1977. The military dictatorship governs the country. Despite the terrorizing political climate, 40-something office clerk Francisco Sanctis maintains a calm life with his wife and two small children. His only worry is the suspense of when he will be promoted at work.
Francisco's routine is upset one afternoon when Elena, an old college friend who he has not seen in 20 years, calls unexpectedly. She urgently needs Francisco to sign an authorization to publish a revolutionary poem he wrote long ago for a school bulletin. When they meet discreetly in her car, Elena confesses that the poem was an excuse. She tells Francisco an address and two names of people who are scheduled to be picked up by the army. It's up to Francisco to warn them.
And so begins the long night of Francisco Sanctis. Should he try to save the lives of two people he doesn't even know at the risk of his own?
February 28, 2017 - Merrill Swain Lecture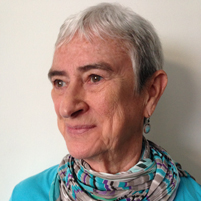 Merrill Swain, professor emerita at the University of Toronto, will visit Carnegie Mellon on February 28 to give a talk titled "Cognitive and Affective Enhancement Among Older Adults: The Role of Languaging."
Global rates of mild cognitive impairment (MCI) converge in the 14% to 18% range for persons aged 70 years and older. One possible source of MCI among older adults may lie in the lack of opportunities they have to use language. If opportunities are limited, then cognitive loss rather than cognitive maintenance or development might occur. In this talk, Swain will discuss three exploratory case studies of residents with MCI who were living in a long-term care facility and who rarely engaged in conversations with staff, other residents or visitors. Each of these residents engaged in "languaging" activities with a researcher during a two to three month period. Languaging is the use of language to mediate higher mental cognitive and affective processes. She will discuss both the theoretical foundations of the study and the results.
Bio: Dr. Merrill Swain is Professor Emerita in the Department of Curriculum, Teaching and Learning at the Ontario Institute for Studies in Education at the University of Toronto. She has taught and conducted research at OISE/UT for over 40 years. Her interests include bilingual education (particularly French immersion education) and second language learning, teaching and testing/assessment. Her present research focuses on collaborative dialogue, "languaging" and emotion within Vygotskyan sociocultural theory. This research has been conducted in three contexts: second language learning settings, second language testing settings, and long-term care facilities.
Dr. Swain is co-author of several books, over 150 published articles, and many book chapters. Her most recent book is co-authored with Penny Kinnear and Linda Steinman: Sociocultural Theory in Second Language Education: An introduction through narratives (Multilingual Matters, 2015, second edition).
Merrill Swain Lecture
February 28, 2017
McKenna/Peter/Wright (CUC)
3:30 p.m. to 5:00 p.m.
March 3, 2017 - "Time to Taste the World" Film & Food Event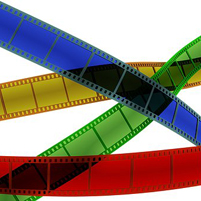 On Friday, March 3, the Modern Languages Student Advisory Council (MLSAC) is hosting "Time to Taste the World," an annual film and food event. This year's event will feature the film "Captain Abu Raed" and Mediterranean cuisine in celebration of Arabic culture. Students will also have a chance to sample foods from other parts of the world.
"Time to Taste the World" Film & Food Event
March 3, 2017
Baker Hall Coffee Lounge and Steinberg Auditorium
5:00 p.m. to 8:00 p.m.
March 20, 2017 - Victoria Lomasko Exhibition Reception
Please join us for a reception marking the opening of an exhibition in the Ellis Gallery (CFA 312) featuring work by the well-known Russian artist Victoria Lomasko. Lomasko's work will be displayed from March 19 to March 24.
Victoria Lomasko has been a fixture at Moscow's political trials and protests since the mid-2000s, documenting the tumultuous processes that shape today's Russia. Working in the genre of "graphic reportage," Lomasko came to prominence for her drawings of the "Forbidden Art-2006" trial and for her documentation of the protests over the arrest of Pussy Riot.
The exhibition at CMU coincides with the publication of Lomasko's book "Other Russias." The book is divided into two parts: "Invisible" and "Angry." The first part consists of graphic reportage on marginalized social groups, people who are denied a voice in the public sphere and who do not assert their own rights. The second part depicts the civil protests that occurred in Russia between 2012 and 2016. Lomasko's work underscores the importance of discussing resistance in its various forms, especially in our present moment, when acts of repression are occurring all over the world, including in the United States.
On Friday, March 24, at 8 p.m., an artist talk and book presentation will take place at City of Asylum. Lomasko's talk will be followed by a panel discussion featuring Tatyana Gershkovich (Carnegie Mellon University), Liz Park (Carnegie International), Jon Platt (University of Pittsburgh), and Rob Rogers (Pittsburgh Post-Gazette). Moderated by Sean Guillory (seansrussiablog.org).
Learn more about the exhibition. Read about Lomasko and her work in this New Yorker article.
Victoria Lomasko Exhibition Reception
March 20, 2017
College of Fine Arts, North Foyer near the Ellis Gallery (Rm. 312)
6:00 p.m.
March 23, 2017 - Dietrich Day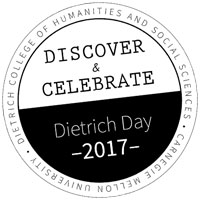 Discover Dietrich
On March 23, representatives from all departments in the Dietrich College will be on hand in the Baker Hall Coffee Lounge at 11:30 a.m. to share information about their departments, including course offerings and details on majors and minors. This event is open to the entire campus community. There will be refreshments, and students will have a chance to win a prize from the CMU bookstore.
Thursday, March 23
11:30 a.m. to 12:30 p.m.
Baker Hall Coffee Lounge
Celebrate Dietrich
Dietrich College faculty, staff and students are invited to the CFA Lawn on March 23 from 2:30 p.m. to 4:30 p.m. for food and games to celebrate the Dietrich College. There will be a nacho bar, a photo booth, oversized board games and more. Students will have a chance to win prizes, and there will be giveaways for all who attend.
Thursday, March 23
2:30 p.m. to 4:30 p.m.
CFA Lawn
April 5, 2017 - Informal Conversations on Research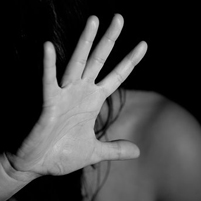 Gender Based Violence (GBV) is a global health and human rights crisis in which, according to the World Health Organization, one in every three women has been beaten, coerced into sex or abused. Discourse surrounding GBV enters into the sacred space of the home, the strategies of advertisers, the halls of the Senate, college campuses and the galleries of the world's most well-known museums. It is, literally, everywhere.
Although it is everywhere, widespread and catastrophic, GBV is often minimized, concealed and dismissed. For these reasons, we put together an interdisciplinary, team-taught course with this topic in mind. This talk will serve as a way of introducing our course on Gender Based Violence that has been accepted as an Interdisciplinary Grand Challenges First-Year Seminar. We will present an overview of our proposed course, outline some objectives and discuss bibliography. We will also briefly present case studies from our own disciplines and solicit feedback, ideas and ways to be inclusive.
Bios:
Jess Klein serves as the Coordinator of Gender Programs and Sexual Violence Prevention at CMU. In this role, she educates the campus community on primary prevention of violence, rape culture and consent, and makes the difficult topics of sexual and domestic violence more digestible. Prior to her role at CMU, she spent 10 years at Eastern Michigan University (EMU) where she received her B.S. in Criminology with a focus on corrections and her M.A. in Criminology, focusing on sexual violence prevention on college campuses. During her time at EMU she served as the Coordinator of the Women's Resource Center in addition to her lecturer position teaching women and crime, violence and society, and sociology classes. Jess currently teaches sociology at Robert Morris University and gender studies at the University of Pittsburgh.
Candace Skibba is an associate teaching professor in the Department of Modern Languages. Professor Skibba specializes in contemporary Spanish literature and film and has concentrated her research on investigating the intersection between literary and film studies and studies of the body - most notably the abnormal body. While her work began with analyses of the contemporary Spanish author Juan José Millás, her focus has shifted to visual culture through a panoramic study of illness and disability in the body of the works of Pedro Almodóvar, and to representations of abnormality in recent work produced by contemporary Spanish artists.
Lisa Tetrault specializes in the history of U.S. women and gender. An associate professor in the Department of History, she studies women's health, social movements and memory. Her first book, The Myth of Seneca Falls: Memory and the Women's Suffrage Movement, 1848-1898 (2014), won the Organization of American Historians' inaugural women's history book prize. She is now at work on two projects, one about women's rights after the American Civil War and one about domestic violence across the span of U.S. history.
Informal Conversations on Research
April 5, 2017
Baker Hall 154R
4:30 p.m.


April 11, 2017 - Luke Plonsky Lecture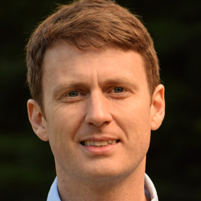 The Ethics of Quantitative Data Handling and Reporting: Sins of Omission and Commission
Questionable research practices (QRPs) refer to a range of activities related to data handling and reporting that may not be appropriate. Though not generally referred to as such, a number of QRPs—such as selective reporting—and other methodological weaknesses have been described in recent methodological syntheses in applied linguistics. Luke Plonsky will talk about a current study that seeks to complement this body of synthetic evidence by asking applied linguists about the extent to which they have engaged in different QRPs, including clearly fraudulent activities such as data falsification and fabrication. He will discuss these finding as compared to results from other disciplines and in light of the replicability crisis taking place in the social sciences. He will also propose a number of possible causes—and solutions—for the prevalence of such practices.
Luke Plonsky is Assistant Professor at Georgetown University, where he teaches courses in second language acquisition and research methods. Recent and forthcoming publications in these and other areas can be found in Applied Linguistics, Language Learning, Modern Language Journal, and Studies in Second Language Acquisition, among other journals. He has also written and edited several books. Luke is Associate Editor of Studies in Second Language Acquisition, Managing Editor of Foreign Language Annals, and Co-Director of the IRIS Database for instruments in second language learning and teaching (iris-database.org). Luke received his Ph.D. in Second Language Studies from Michigan State University.
Luke Plonsky Lecture
April 11, 2017
Wean 4625
3:30 p.m.
April 11, 2017 - Phi Sigma Iota Initiation Ceremony
On April 11, students from the Department of Modern Languages will participate in an initiation ceremony to become official members of Phi Sigma Iota, a prestigious international honors society that recognizes the achievements of outstanding students in academic fields related to foreign languages, literatures and cultures. Students from CMU will participate alongside peers from Duquesne University, where the ceremony is taking place this year.
Phi Sigma Iota Initiation Ceremony
April 11, 2017
6:00 p.m.
Duquesne University, The Africa Room in the Student Union (Third Floor)
April 29, 2017 - Fiesta Latina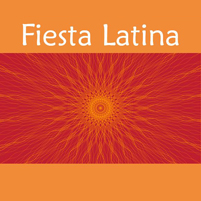 Come celebrate Hispanic and Latino cultures with Puerto Rican bomba music, storytelling and Latin American food. This event is free and open to the public. Sponsored by the Department of Modern Languages, the Hispanic Studies program, Circulo Juvenil de Cultura, CMU Latino Alliance Network, Multicultural Initiatives and WRCT Barrio Latino.
Rain makeup day: April 30
Fiesta Latina
April 29, 2017
3:00 p.m. to 6:00 p.m.
CFA Lawn
May 5, 2017 - Making Education Relevant for Students: The Case of Uruguay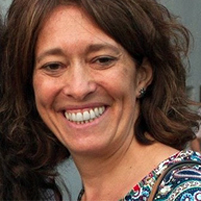 The aim of this talk is to present an innovative large-scale action research project in the field of education in Uruguay. Since 2014 a group of Uruguayan schools have been part of an international movement called "New Pedagogies for Deep Learning" (NPDL), together with schools in six other countries. The schools that are part of NPDL form a global network that can be seen as a "living lab" to test, implement and improve innovative pedagogical practices. NPDL is based on four central ideas: connection between school content and real life problems relevant for students; development of cross-curricular competences crucial for students' lives in the 21st century; promotion of new learning partnerships among teachers, students and families; and the critical role of technology as an accelerator of learning. NPDL offers a set of new measurement tools to promote novel ways of assessment at different levels: at the level of the educational system, at the school level and at the student level. This talk describes the experience of the implementation of NPDL in Uruguay, focusing on the achievements in the area of new measurements - in particular, the assessment of school conditions for change and students' progress in the cross-curricular competences defined by NPDL. The presentation discusses the potential and challenges of this movement in addressing some of the major problems of Uruguayan education to create a more inclusive and relevant learning experience for all students.
Bio: Dr. Claudia Brovetto has a Ph.D. in Linguistics from Georgetown University and is the Director of Plan Ceibal in English and the Coordinator of the Red Global de Aprendizaje Profundo (New Pedagogies for Deep Learning) in Uruguay. She was a founding member of the Language Planning and Policies Planning at the National Public Education Administration in Uruguay.
Sponsored by the Department of Modern Languages, the Language Technologies Institute, the Human-Computer Interaction Institute and the Office of the Vice Provost for Education
Making Education Relevant for Students: The Case of Uruguay
May 5, 2017
4:30 p.m. to 6:00 p.m.
Steinberg Auditorium (BH A53)