Fall 2017 Events
November 15, 2017 - Legacies of the Reformation
We often associate Martin Luther and his Reformation of the Church with changes in theological understanding and impact on the German language through his path-breaking bible translation. But the Reformation's influence on social institutions, such as the home, the school, and the workplace, are arguably as great and as long lasting. This presentation will trace these developments in German society into the Eighteenth Century.
October 2017 will mark the 500th anniversary of Martin Luther's posting of his 95 Theses Against Indulgences- the event traditionally regarded as the start of the Protestant Reformation. This movement, and the simultaneous movement for reform within Roman Catholicism, helped transform the fabric of western society in both the short and the long term, and in ways both intended and unforeseen. This talk will examine the modern legacies of the Reformation, particularly as they relate to on-going concerns such as pluralism and the accommodation of difference, the relationship between church and state, and the place of religion in secular society.
Legacies of the Reformation
Chris Hallstein and Allyson Creasman
November 15, 2017
Baker Hall 154R
4pm - 5:30pm
October 31, 2017 - Treading on "lawyers' land"?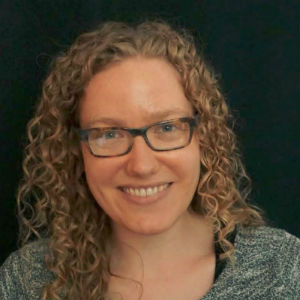 This presentation considers the role of disciplinary concepts in the L2 legal writing classroom, offering a model for connecting language and disciplinary knowledge through concept-based instruction. Drawing on evidence from learners' written drafts, in-class interactions with peers, and individual tutoring sessions, the presentation follows the trajectories of two international lawyers as they learn to read and write new genres in a second language and legal culture. Learners' success with these genres depends not only on their language proficiency and orientation to tasks, but also on their internalization of fundamental disciplinary concepts that shape genre conventions.
Treading on "lawyers' land"?
Second language legal literacy and concept-based instruction
Alissa J. Hartig, Portland State University
October 31, 2017
3:30 – 5:00pm
Wean Hall 4625
October 26, 2017 - "Al-Andalus With Love"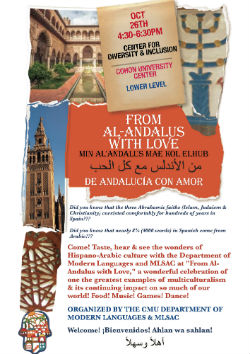 Did you know that the three Abrahamic faiths (Islam, Judaism & Christianity) coexisted comfortably for hundreds of years in Spain? Did you know that nearly 8% (4000 words) in Spanish come from Arabic?
Come! Taste, hear & see the wonders of Hispano-Arabic culture with the Department of Modern Languages and MLSAC at "From Al-Andalus with Love," a wonderful celebration of one the greatest examples of multiculturalism & its continuing impact on so much of our world! Food! Music! Games! Dance!
The event is free and open to the public and was organized by the CMU Department of Modern Languages and MLSAC.
"Al-Andalus With Love"
October 26, 2017
4:30pm-6:30pm
Center for Diversity & Inclusion on the lower level of Cohon University Center
October 18, 2017 - The Promise (and False Promises?) of Digital Humanities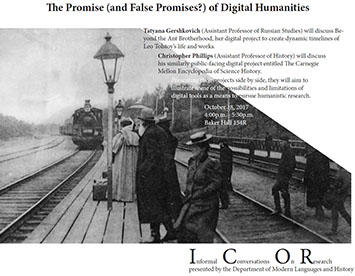 Tatyana Gershkovich (Assistant Professor of Russian Studies) will discuss Beyond the Ant Brotherhood, her digital project to create dynamic timelines of Leo Tolstoy's life and works.
Christopher Phillips (Assistant Professor of History) will discuss his similarly public-facing digital project entitled The Carnegie Mellon Encyclopedia of Science History.
Presenting their projects side by side, they will aim to illustrate some of the possibilities and limitations of digital tools as a means to pursue humanistic research.
The Promise (and False Promises?) of Digital Humanities
October 18, 2017
4:00p.m. - 5:30p.m.
Baker Hall 154R
October 13, 2017 - Becoming the World's Most Powerful Woman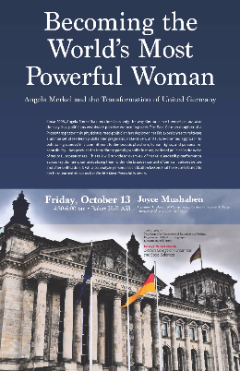 Since 2005, Angela Merkel has redefined not only the way Germans see themselves but also the way that politicians worldwide perceive women in power. The East German daughter of a Protestant pastor, this physicist-turned-politician has deployed her life experiences to cultivate a unique set of leadership skills. Her pragmatic, data-driven, and future-oriented approach to politics – grounded in a commitment to democratic pluralism, human rights, and personal responsibility – has produced extraordinary paradigm shifts in many national policies in the wake of major European crises. This talk will provide an overview of Merkel's leadership performance across key domains, contextualizing them within the broader context of German policies before and after unification. It will also analyze personal socialization factors that have contributed to her hard-earned status as the World's Most Powerful Woman.
Becoming the World's Most Powerful Woman
Friday, October 13
4:30-6:00 pm • Baker Hall A53
Joyce Mushaben
Curators' Professor of Comparative Politics & Gender Policies
University of Missouri- St. Louis
SPONSORED BY:
The Center for International Relations and Politics
Department of Modern Languages
Department of History