Amal Nanavati
Meet Global Studies/Computer Science major AMAL NANAVATI, who is researching robotic navigational aids for the blind.
"I'm from the Bay Area," he says smiling, "so I grew up really ingrained in the tech mindset. So when I got to CMU, I tried to take as many technical classes as possible."
But that changed after Amal Nanavati found a research internship abroad where he could apply his technical skills to help underserved populations. His experience in India, where he developed technological aids for the Mathru Educational Trust for the Blind, helped contextualized the impact his work could have on the world. And when he returned, he decided to add a Global Studies major.
"Global Studies has shaped the way I think. I certainly think like a social scientist. And I think about context, how economic, political, and cultural factors impact phenomenon we are seeing today. For example, artificial intelligence taking jobs? There are historical precedents for that and cultural factors that shape our distrust of technology."
To illustrate, he describes how Ethnographic Methods 79-380 has impacted his research. It not only helped him study online cultural norms within forums for people affected by cancer, but it also affected his research when he returned to India for a follow-up visit. He was able to observe the impact of his software after it had been used for two years. How did the daily use of his software differ from the intended use? Which students got the most access to the laptops, and why? How did classroom dynamics change?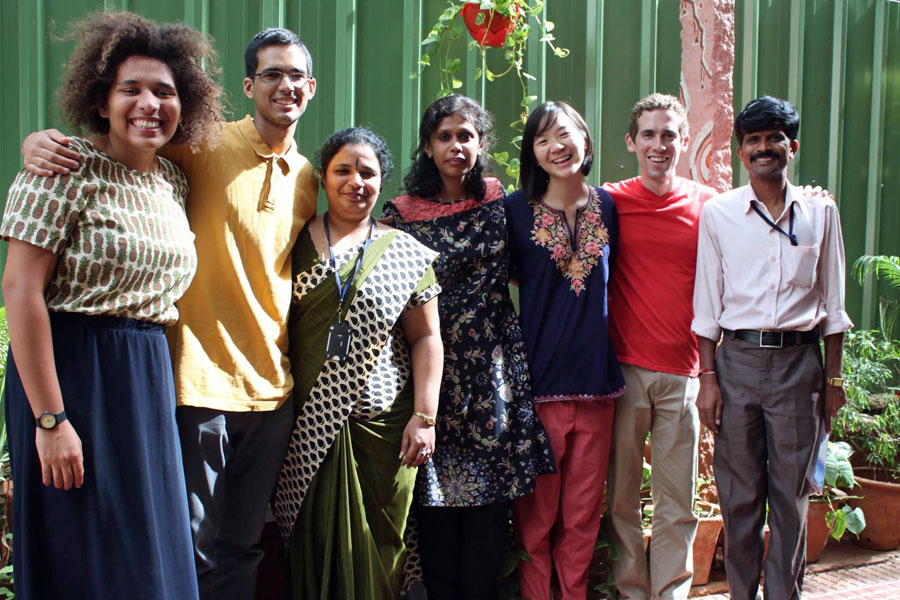 "Global Studies and Anthropology have given me a way of looking at the world, appreciating context, and appreciating the multiple factors that play a role in how we live and interact with the world. And that's super important when deploying technologies, because technology is going to have a cultural effect, and people's cultural background will impact how they use the technology.
"And it's important to be at least cognizant of that, if not you're not actively doing research. You have to try to maximize the social benefit of a technology."
"I personally think the History Department is a gem. I've found such fabulous professors and mentors there."