About Arts Greenhouse
---
At Arts Greenhouse (AG) we believe that expanding student engagement in the arts beyond what they already encounter in the classroom helps create well-informed, intelligent and involved citizens. We see art as the manifestation of human agency and autonomy in the world. Art is the way human beings understand their individual and collective relationship to history, culture, identity, community and social circumstances. Through increased self-awareness and intentionality, young adults can approach the arts with a greater appreciation for the diverse values and perspectives that artworks represent, which inherently leads to a greater appreciation for the diversity that makes up our planet.
Arts Greenhouse is housed under Carnegie Mellon University (CMU) and dedicated to the enrichment of Pittsburgh residents through arts and humanities education. With an emphasis on collaboration, technology, culture, and community, Arts Greenhouse is committed to providing resources that help individuals become well-rounded, well-prepared, and self-aware artists, professionals, and citizens.
The arts and humanities have a looping relationship with people — they simultaneously direct and reflect the culture of the local and broader community, lending both influence and understanding to whomever utilizes them.
As such, Arts Greenhouse is committed to a foundation of culturally responsive pedagogy and the use of pedagogical practices that promote art and art education as a social practice. To that end, we see the creative arts and humanities as mediums that enable individuals to develop clearer social awareness through exercises in collective art making that balance self-expression with activities that emphasize the inherently collective nature of all artistic endeavors and creation.
Advisory Board
| | | | | |
| --- | --- | --- | --- | --- |
| | | | | |
| Nina Barbuto | | Maggie Hannan | | Ayana Ledford |
| Nina is the Executive Director of Assemble and an adjunct faculty member in Architecture and IDeATE at CMU. Nina's passion for art, new media, and social learning led her to found Assemble, a community space for arts + technology, in 2011. | | Maggie is a learning scientist and community engagement specialist who leads the K-12 work of CMU's Simon Initiative. She earned a PhD in Learn Science and Policy from the University of Pittsburgh. Her work focuses on ethical and equitable design and implementation of educational technologies, interorganizational partnerships and networks that grapple with wicked problems, and educational innovation and policy implementation. | | Ayana is the Executive Director of PROGRESS and the Director of Diversity and Inclusion at CMU. She designs, implements, and evaluates programs to increase diversity of leadership and talent. Ayana centers her experitse in providing scalable solutions to address the factors influencing academic and career success, recruitment, and retention strategies. |
| | | | | |
| --- | --- | --- | --- | --- |
| | | | | |
| Kai Roberts | | Lauren Shapiro | | Shayne Stromberg |
| Kai is the Assistant Director for Pre-College Enrollment Management at Carnegie Mellon. He is a Pittsburgh native, Arts Greenhouse alum, and Carnegie Mellon alum who graduated in 2015 from the Tepper School of Business. Since graduating, Kai has worked for The Pittsburgh Promise, YMCA Lighthouse Project, and Carnegie Mellon Office of Undergraduate Admission. He also serves as a professional mental health speaker for a non-profit called Active Minds, Inc. | | Lauren is an Associate Professor of English at CMU. She has published several collections of poetry, along with essays and translations, and co-edited an  anthology of contemporary American poetry.  She worked as an acquiring editor for the Yale University Press and currently acts as the faculty advisor for the literary journal The Oakland Review. While she primarily teaches poetry, her interests also include literary translation and publishing. | | Shayne is a Music Teacher and the Family & Community Engagement Coordinator at Schiller STEAM Academy. Over her 23 years as a music educator, she has always strived to keep the arts alive through her instruction, student performances, and Family Engagement within the school. She is passionate about enriching the lives of students in urban environments through the arts. |
Staff
Richard Purcell - Director
Richard is an Associate Professor of English at Carnegie Mellon University. His writing and research is focused on the intersection of race, culture and media with a particular focus on contemporary black popular craft. Richard has a passion for public education and curriculum writing. He has been the director of Arts Greenhouse since 2017.
---
Shun-Sho Carmack - Program Manager
Shun-Sho has worked in youth programming for over a decade. With a background in Journalism & Mass Communication, Fine Arts, and Library & Information Science, she has focused her career on elevating equitable access to information, resources, research and learning for youth and young adults. Shun-Sho is currently pursuing a Master's in Arts Management at CMU. She joined Arts Greenhouse in 2019 as the Program Coordinator.
---
Lucia LoTempio - Head Instructor
Lucia is an author and educator, with experience in creative and critical writing course design. She has a background in outreach and public programming for literary nonprofits and is passionate about arts engagement in Pittsburgh. Lucia holds an MFA in Poetry and has most recently published Hot with the Bad Things, a hybrid poetry book. She joined the Arts Greenhouse in 2020.
Founders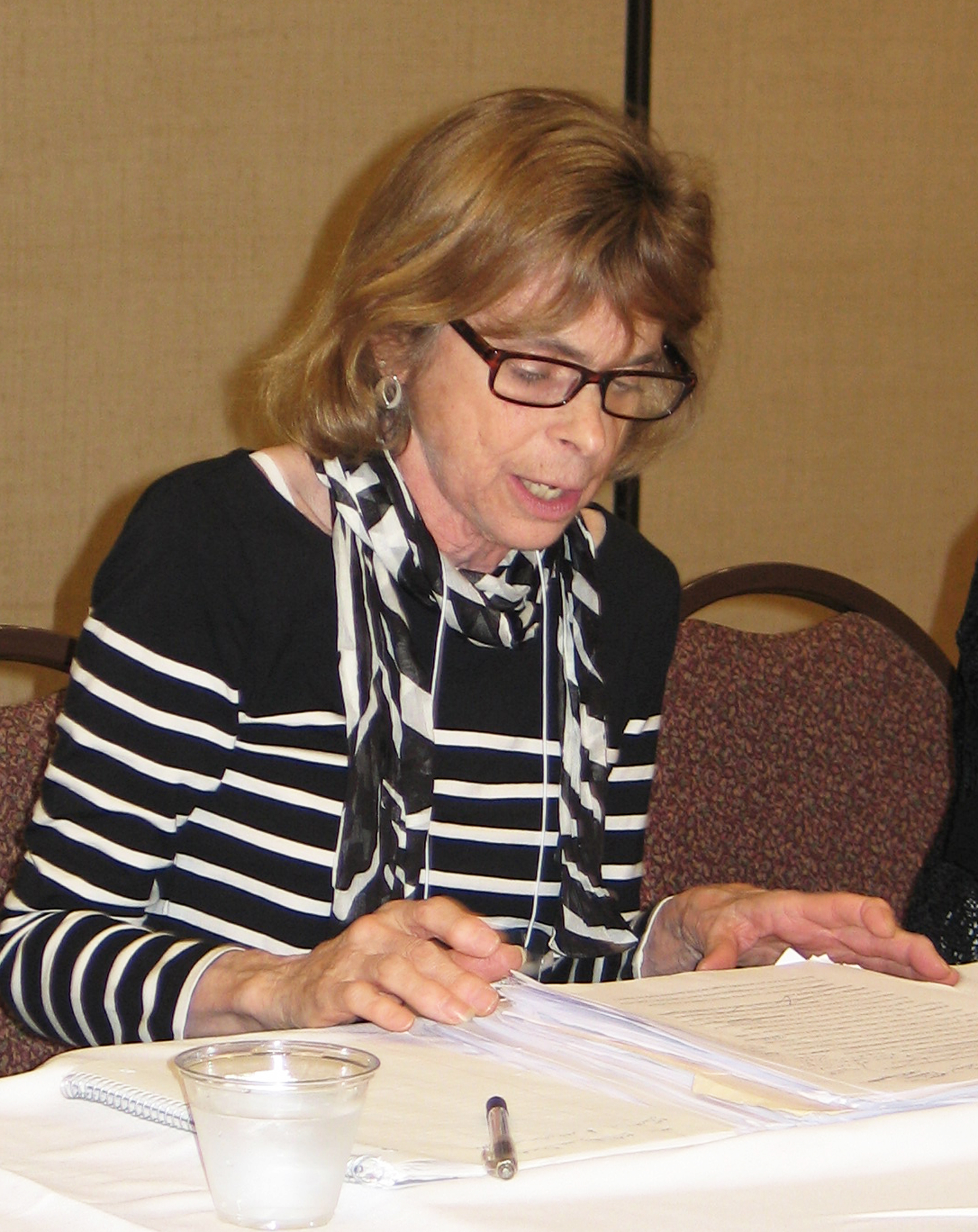 Judith Schachter, Professor Emerita of Anthropology and History at Carnegie Mellon University.  As Director of the Center for the Arts in Society, she co-founded (with Riccardo Schulz) the Arts Greenhouse.  She remained Principal Investigator from its founding until 2017.  As a cultural anthropologist, her approach involves eliciting stories from underrepresented populations and interpreting those for a broad public.  Publications include Kinship with Strangers: Adoption and Interpretations of Kinship in American Culture; Homestead: A Town without Steel, which documents responses to the closing of the famed steel mill; The Legacies of a Hawaiian Generation, an account of the impact of Americanization on Native Hawaiians, and several studies of adoption and foster care in the US and the Pacific.
Judith holds an emeritus seat on the Arts Greenhouse Advisory Board, lending her knowledge and experience with non-profits and research to the group.
Riccardo Schulz is a Teaching Associate in the School of Music at Carnegie Mellon University, where he teaches Sound Recording and runs the recording operations. He co-founded Arts Greenhouse and continued to serve on its board until 2019.