Athletics & Recreation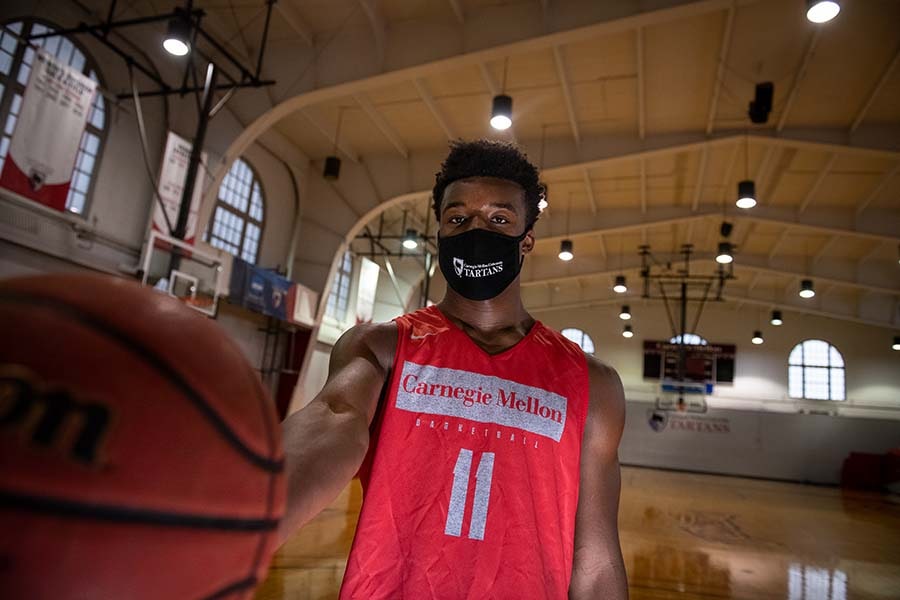 Recreation is an essential component of campus life. It contributes to the student experience and to the health and well-being of our students – physically, mentally and emotionally.
Athletics facilities are open for community use, and schedules can be found on the Athletics website. Open outdoor facilities include Gesling Stadium and track, soccer field, outdoor basketball court and the tennis courts. The Cohon University Center Fitness Center and exercise studios, swimming pools, Wiegand Gym and Tepper Fitness Center are all open during the spring semester. Hours and capacity limits for each facility will vary.
The Cohon Center Racquetball and Squash Courts, are closed until future notice. Skibo Gym is available for approved intercollegiate and club sport use only.
All athletics facilities will be monitored during open hours by Athletics Department staff. Patrons may be asked to check-in to each facility upon arrival and staff members may log their information for contact tracing purposes. Carnegie Mellon IDs will be required for individuals to gain entry into an athletics facility. Facilities will not be accessible outside of the supervised open times.
If a facility is unable to be monitored by athletics department staff, it will be closed.
Physical distancing is required and facial coverings are required (unless otherwise noted). Facilities will be cleaned between each session. The facilities are not available to individuals without a CMU ID. Everyone is expected to have completed the university's daily self-assessment prior to utilizing the facilities.
Individuals who do not feel well or develop symptoms consistent with COVID-19 are expected to stay home, seek medical care and are not permitted to utilize the facilities.
Traditional services will be suspended until further notice, including towel, locker, laundry and equipment check-out. You must bring your own equipment to use within the facilities. Daily use lockers will be available.
Click through to the individual facility links below to learn about hours of operation, space capacity and usage protocols and procedures.
Outdoor Athletic Facilities
Indoor Athletic Facilities
Additional Spaces and Information
Skibo Gymnasium
Skibo Gym

be available for approved intercollegiate and club sport use. It will not be open for general recreation and all group use must be scheduled, approved and supervised.




Club Sports

 
All student engagements must be scheduled and approved by Athletics staff.