Campus Spaces
How We Prepared Campus For Fall 2021
We have continued to enhance our HVAC systems i

ncluding 

deploying

1,000 additional portable HEPA air cleaners in spaces around campus that are NY Times Wirecutter rated "exceptional performer on particulates" with "an easy-to-live-with 40 decibels". 
Portable HEPA filtration units are the CDC-preferred option for auxiliary air cleaning.
Enhanced Sanitation and Disinfection
Every 24 hours, Facilities Management and Campus Services (FMCS) conducts enhanced sanitation and disinfection in high-traffic and common areas that are in use. FMCS is following CDC guidelines for cleaning and is available for consultation regarding additional or enhanced cleaning of offices, laboratories and other spaces needed for unit operational plans.
Email FMCS to arrange a discussion about specific spaces.
How We Prepared Campus For Fall 2020
At the start of the COVID-19 pandemic, we began reimagining our campus spaces and implemented the following mitigation efforts for the Fall 2020 semester: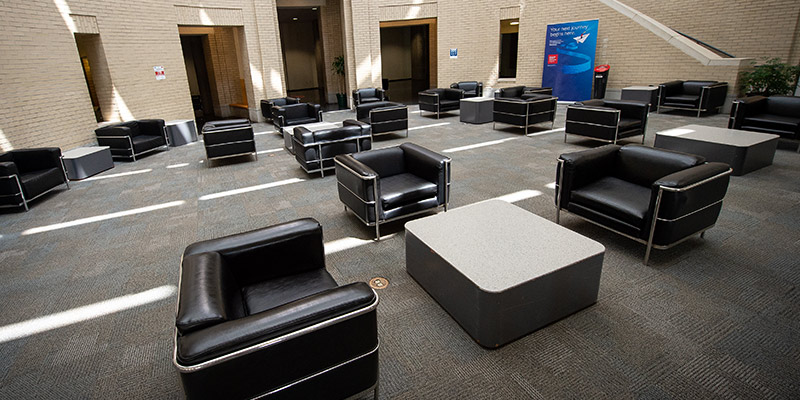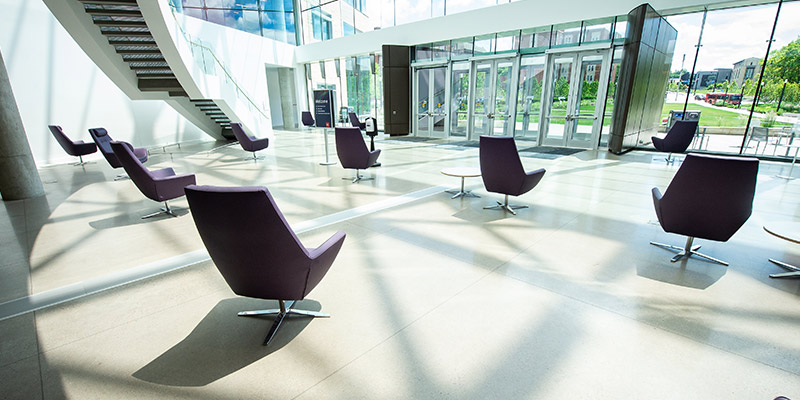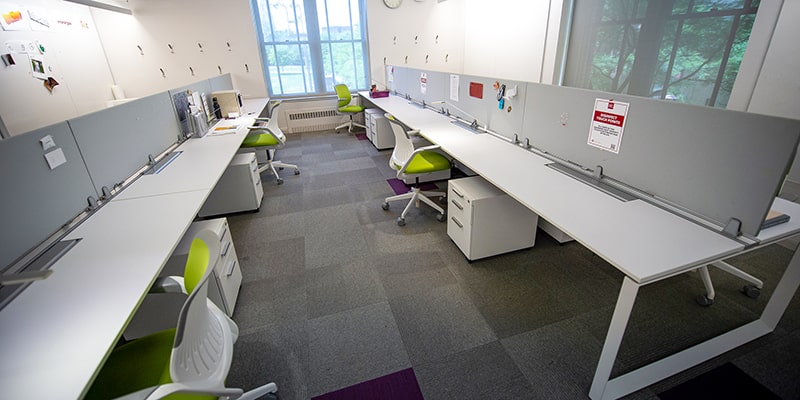 Public spaces were modified to promote physical distancing. 
We equipped over 200 learning spaces with technology that allowed for both in-person and remote instruction.
All classrooms allowed at least 6 feet between student seating.
Improved HVAC and Protective Barriers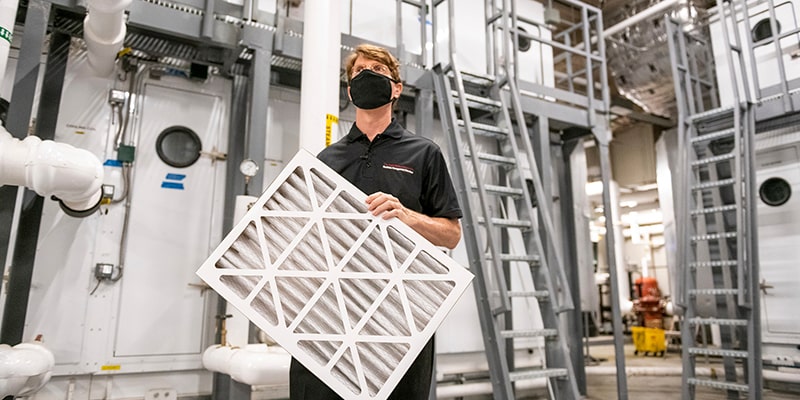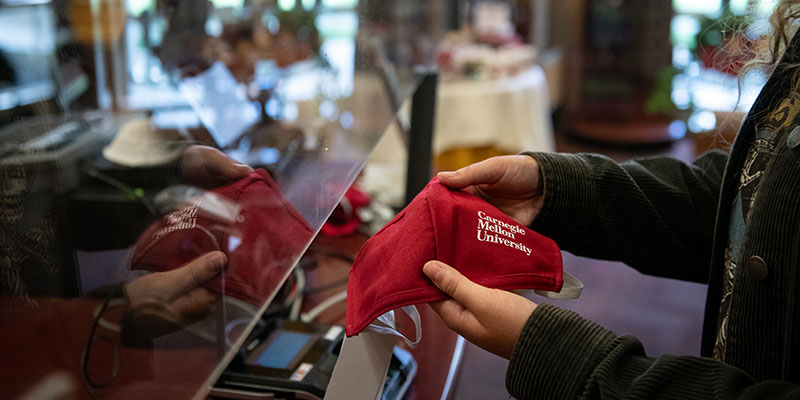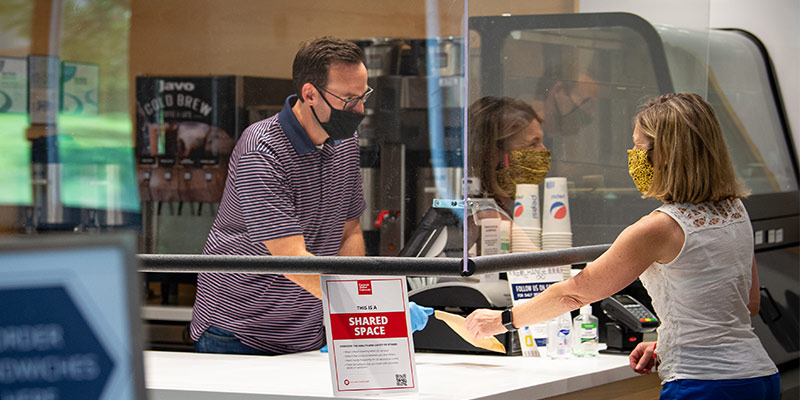 We evaluated many options for improving HVAC systems and implemented accelerated maintenance, modified the automation logic, increased operating hours, maximized air ventilation, verified high filtration and deployed portable air cleaners.
We piloted several advanced technologies, including new Ultraviolet Airflow Disinfection and Needlepoint Bipolar Ionization systems in seven buildings. These technologies show great promise in eliminating the growth of bacteria, mold and spores and in controlling the spread of airborne viruses.
Dozens of plexiglass barriers were installed in customer-facing locations all across campus, including dining and university store facilities.
Personnel were trained on keeping their areas clean and using the plexiglass barriers for protection.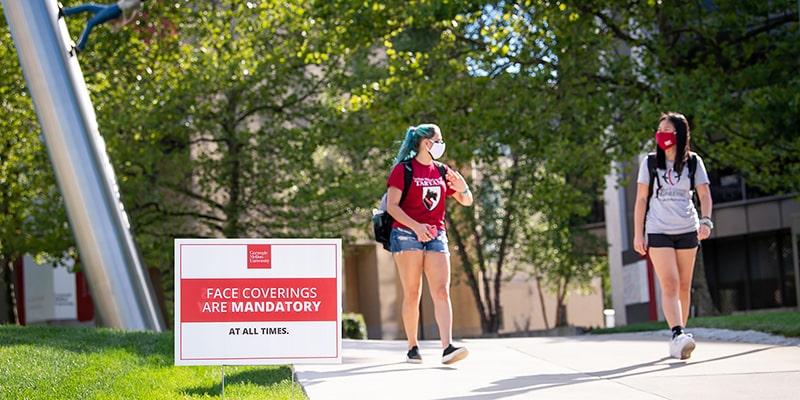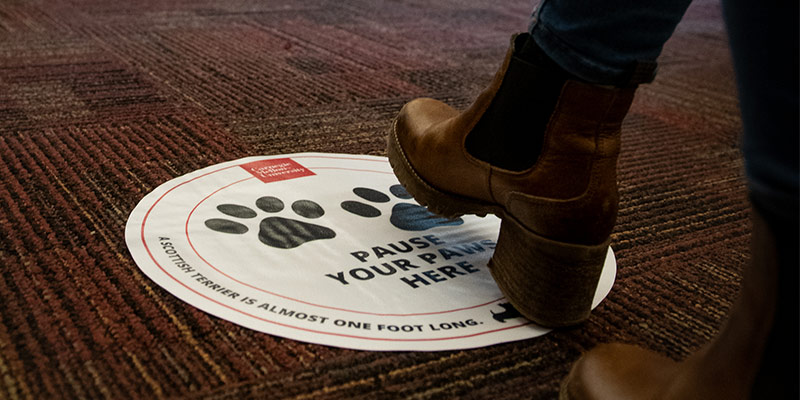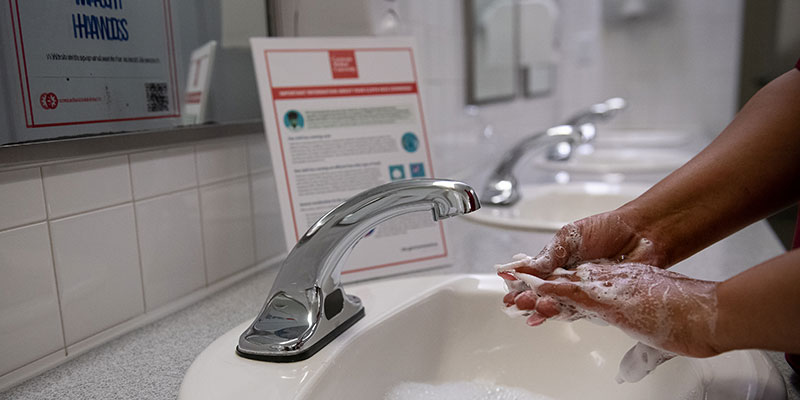 The CMU community used floor decals to support social distancing, restroom posters for instruction on proper handwashing and educational signage for tips on staying safe and healthy. 
More than 6,000 posters, floor decals, table tents and other signage were installed across campus.
The Centers for Disease Control and Prevention (CDC) was the content source for new materials, which were modified for CMU use.
Campus units could order additional signage.
Campus units can continue to procure additional signage as needed.