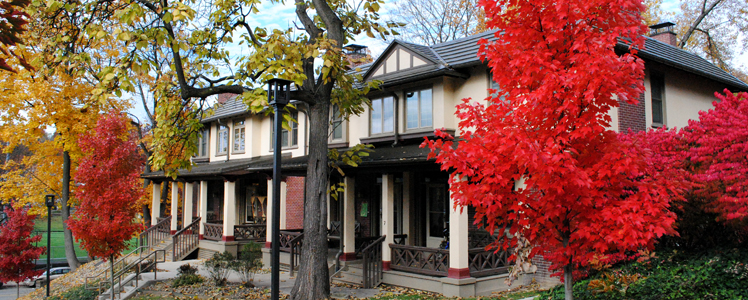 Guest Information
Whether this will be your first experience with us, or a return visit, we look forward to your arrival.  As a part of our mission to make your stay a pleasant experience, below is some important information for your visit:
Important Numbers
•    Conference & Event Services Main Office
      412-268-1125
•    Conference & Event Services Summer Satellite Office  
      412-268-4101 (only during summer)
•    Campus Police   
      412-268-2323
•    Jared L. Cohon University Center – Information Desk   
      412-268-2107
Check-in/Check-out
Check-in is after 3:00 PM on your scheduled arrival date. Check-out is before noon on your scheduled departure date.
Keys
Carry your key with you at all times, as your key is needed for access to your room or suite. Do not prop doors open; this poses a security risk to guests. Report any lost keys to conference staff immediately.
Internet Service
Wireless internet service is available in all residence halls. Access codes for the CMU-GUEST network are available at the summer conference office Monday through Friday from 8:30am – 5:00pm.
Micro-fridge
Micro-fridges are available to rent at an additional cost. Please visit the summer conference office Monday through Friday between 8:30am and 5:00pm for rental information.
Parking
Guests may park in the East Campus Garage located on Forbes Avenue. Metered parking is available at various locations on-campus.
Safety/Security
Please lock your door even if you are in the room. Do not leave valuables in your room unattended. Immediately report any missing items or suspicious persons and activities to campus police. In case of emergency, follow the evacuation procedures on the back of your room door. Do not tamper with any equipment, including smoke detectors and fire alarms. Individuals and or conference/camp groups will be charged for tampering.
Smoking
All rooms and buildings on-campus are smoke-free. Smoking outdoors is only permitted in designated areas.
Vending
Machines are located in the lobby or lower level areas. Please ask an information desk or conference staff member for locations.
For information regarding Carnegie Mellon University's policies please visit Terms and Conditions for Guests.