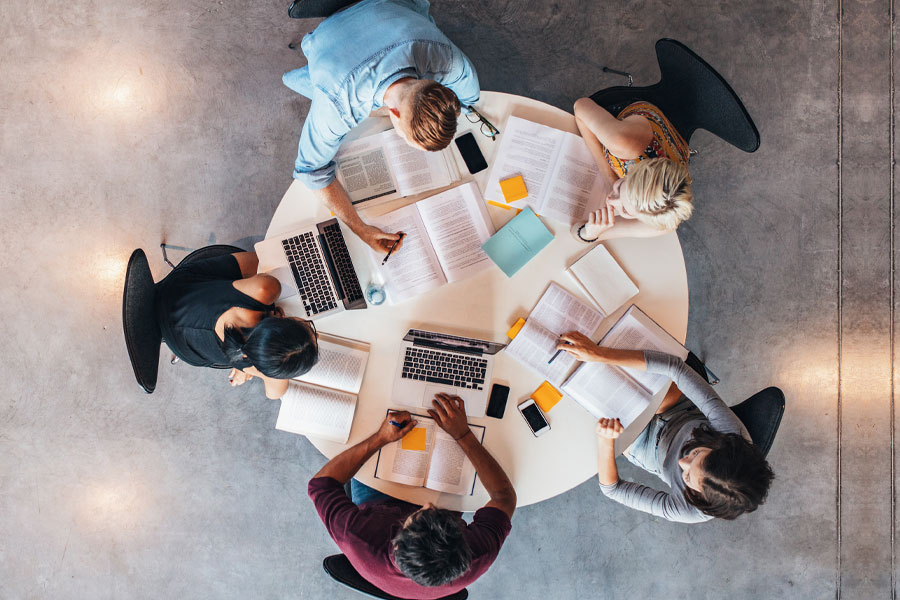 January 17, 2023
Streamline Your Group Project with Google Workspace
We've all been there. You meet your group for the first time and ask the usual questions – Group chat okay with everyone, or do you prefer WhatsApp? Or moments before the submission deadline – where did you store our presentation? I can't find the most recent version!

But collaboration doesn't have to be this challenging! Every student at CMU has access to the Google Workspace collection of productivity tools. Here's how you can use them to streamline your next group project.
Centralize Communication
Google Chat's Spaces allow you to create a dedicated place for communication. And the best part? Everyone already has it! No need to download a new app. You can access spaces from Google Mail on your iOS or Android devices or on your computer.

First, create a space, name it, and add a description. Then, invite your groupmates and get to work! Assign tasks to keep your project moving, share files, organize conversations with in-line threading, and more.
Brainstorm Better
To kick off your project, try Jamboard for real-time brainstorming with your group members wherever you are. You can draw or collect and organize your ideas on easy-to-move, customizable cards. Or if you think it may be helpful to map out a process or workflow, try Google Drawings.
Create Collaboratively
You may already know how easy it is to collaborate simultaneously in
Google Docs, Sheets, and Slides
, but try these features to take your group work to the next level.
Share Everything
Wondering what to do with all of your group work? Create a shared folder in Google Drive to ensure all your groupmates can access your project materials. This way, everyone knows where everything is, and you don't have to hunt down missing pieces before the submission deadline.
For Self-Proclaimed Google Geeks
That was just a few of our favorite features. If you're eager for more, visit the
Google Workspace Updates blog
. Google regularly releases features and improvements to help you work better.
Good luck on your projects!