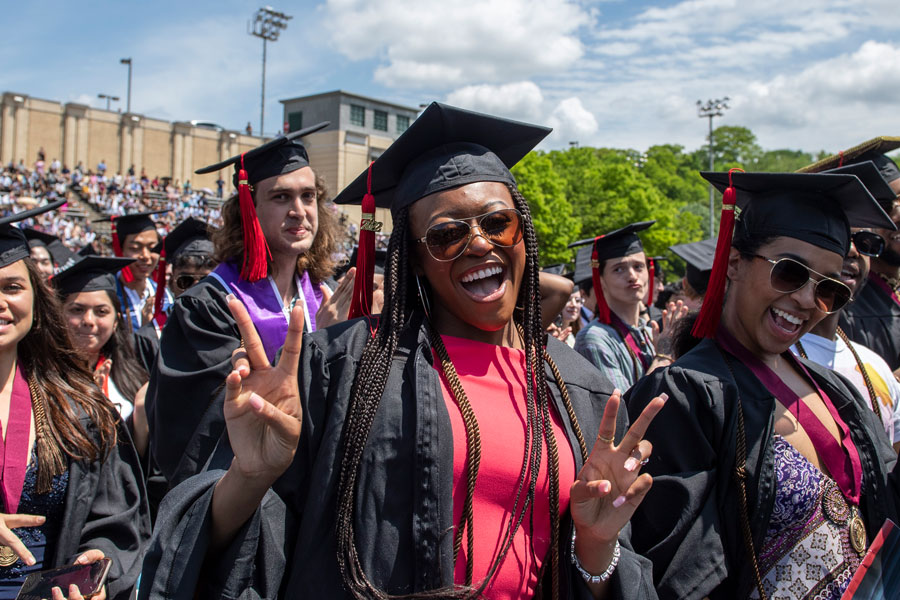 April 25, 2023
Five Steps to Migrate Your CMU Computing Resources
Congratulations, Class of 2023! Don't forget – you'll lose access to your CMU accounts soon after you graduate. Migrate your email, cloud storage files, personal websites, and other work so that you have what you need to succeed in your next steps.
Before You Graduate
1. Transfer Files to a Personal Account
2. Uninstall CMU-Licensed Software
After you leave the university, you must uninstall licensed software that you downloaded from the Software Catalog, departmental servers, and other CMU sources.
3. Update Personal Account Emails
If you use your Andrew email address to log in to social media, banking, or other non-CMU platforms, update the email associated with those profiles to either a personal email or your alumni email address. 
After You Graduate
4. Set Up Your Alumni Email
All alumni receive access to an email account. Your new @alumni.cmu.edu address will allow you to:
Send and receive email in Google Mail
Maintain a personal calendar in Google Calendar
Store personal contacts in Google Contacts
Migrate emails and folders from your student account, and set up your new alumni account with the Alumni Mail Migration tool.
Note: Even if you don't set up your alumni email, your student email account will expire soon after you graduate. You will no longer receive mail or be able to forward mail to another account.
5. Export Your Google Data
Use Google Takeout to export any data you have stored in Google Workspace applications, including Drive, Mail, Chat, Calendar, and Contacts. 
Request Access to Google Takeout
---
To learn more about how to migrate your computing resources, review Move your Student Services.
If you have questions or need assistance, contact the Computing Services Help Center at
it-help@cmu.edu
or 412-268-4357 (HELP).