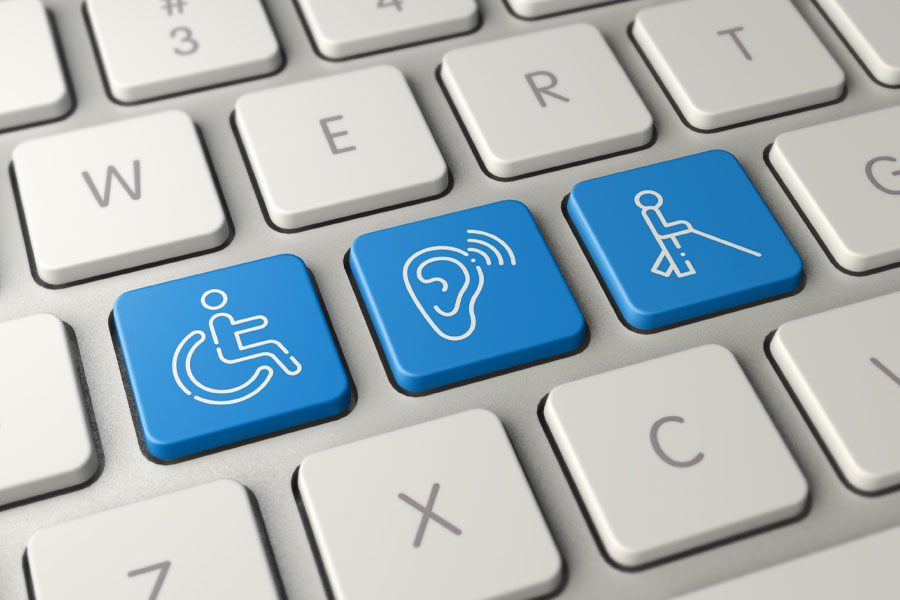 January 17, 2023
Is Your Digital Content Working for Everyone?
When you think of persons with disabilities, what comes to mind? Many of us think we don't know anyone, but because most disabilities are invisible, you could be working alongside someone affected and not know it. According to the Center for Disease Control (CDC), one in four adults in the U.S. live with a disability, and findings indicate most college students with a disability do not disclose it. 
Why does digital content matter?
There are many different types of disabilities, such as:
Communicating
Hearing
Learning
Mental health
Movement
Remembering
Social relationships
Thinking
Vision
Everyone deserves equal access to digital content. Imagine reading an online document with low vision limitations, and you cannot rely on the screen reader to help you because the page is not properly formatted. Or perhaps you have a hearing disability and rely on closed captioning, but the classroom videos do not include transcripts.
Unfortunately, negative experiences like this do happen—even at CMU. But we can change that by being more inclusive when creating our digital content. When we do that we're leveling the playing field and ensuring everyone can benefit from the information. Plus, creating with accessibility in mind often improves the quality of the content for those without disabilities too.
The New Digital Accessibility Office Website
It may feel a little overwhelming to ensure your content is accessible, but simply using the software as it was intended can help you remove barriers for people with disabilities—you'll find this guidance and more on our new website!
Visit our Best Practices page, where we outline simple steps you can take to help everyone access your information.
Our Digital Accessibility rubric helps you rate your content against current standards and quickly determine if changes might be needed.
Interested in training? The Digital Accessibility Office offers online, synchronous sessions on topics from procurement to crafting accessible PowerPoint presentations.
Digital Accessibility Office website
More people live with a disability than you think. Creating accessible content improves the overall level of engagement across the university.