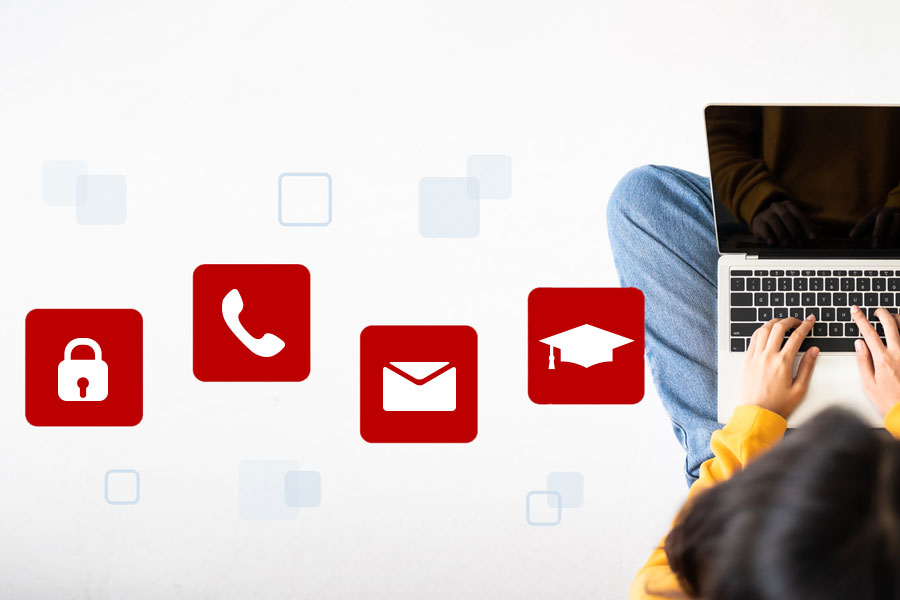 May 16, 2023
Make the Switch to Your Alumni Email Address
As a recent graduate of CMU, you have a brand-new alumni email address waiting for you! Your new account is powered by Google and allows you to send and receive email, manage your calendar, and store contacts.
You may be wondering: why do I need another email account? Here are just a few reasons:
Your Student Account Will Expire
Even if you don't set up your alumni email, your student email account will expire. Migrate your emails and folders to your new alumni account now so that you have them when you need them.
Take Advantage of Added Security
Anytime you access a CMU-sponsored application, you'll verify your login using two-factor authentication (2fa). 2fa takes security beyond your username and password by verifying with CMU's servers that you are who you say you are.
Ditch the Ads and Avoid Data Mining
Because CMU maintains a Google Workspace for Education enterprise license, you won't see in-app advertisements like you might with a personal email account. You also won't be subject to data mining.
Receive Support
We create easy-to-follow how-to guides on our website for all computing services, including Google Mail and Calendar. And if you can't find what you need, you can contact the Alumni Association at alumni-email@andrew.cmu.edu. 
Celebrate Your Alma Mater
As a CMU graduate, be proud of your accomplishments! Use your new @alumni.cmu.edu email address to maintain a connection to the university, let people know where you studied, and network with other alumni in your field.
How to Set Up Your Alumni Email
Getting started with your alumni email is easy! 
Migrate your CMU email account by visiting mailmigration.andrew.cmu.edu/alumni.
Access your alumni email account by visiting mail.alumni.cmu.edu/. 
Log in with your Andrew userID and password, then authenticate with DUO when prompted.
To access your new email from a mobile application or email client, create a separate password. Review the Alumni Email FAQ for more information.