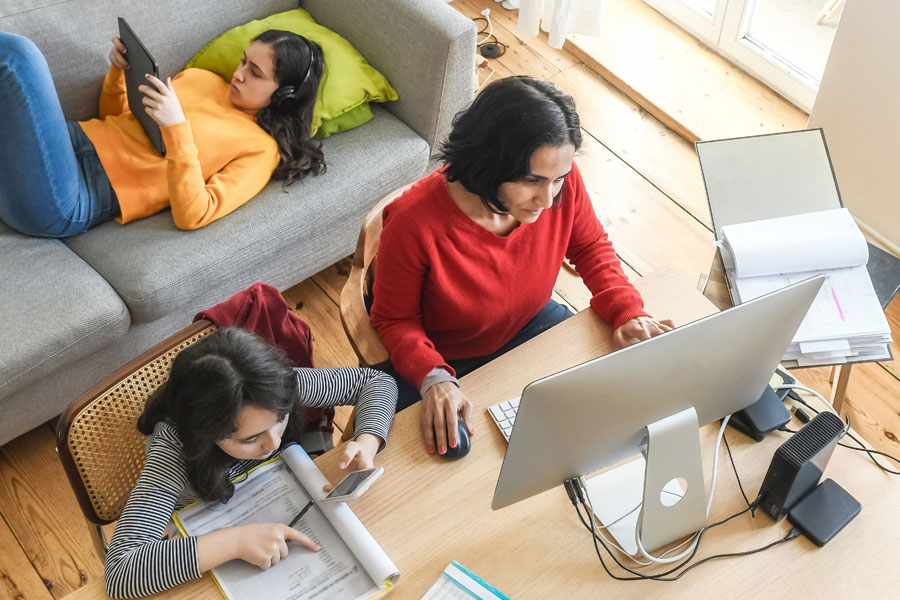 January 10, 2022
Own the Hybrid Lifestyle with New Google Calendar Features
We've done it—we've managed to work and learn both remotely and using hybrid strategies throughout almost two years of the brutal COVID-19 pandemic. We hope 2022 is the start of happier times for all of our CMU campus community, but as we face a year of work that may involve many of us working on a hybrid schedule and incorporating social distancing on campus, we thought we'd highlight some new Google features. Each one is designed to organize your life, while ensuring you get the time you need to care for the most important person in your life: yourself. 
Make Your New Year All About Self-Care
Running from meeting to meeting leaves no time to be planful. Use the new Time Insights feature to determine how much time you're spending in meetings, who you're meeting with, and review a time breakdown of your work week. Google Calendar will even suggest opportunities for Focus Time on your calendar.
Let People Know Where You're Working From
Working a hybrid schedule? Easily let people know your location on a day-to-day or ongoing basis with Google Calendar. Change your location for individual days or for all future working days. 
Set Work/Life Boundaries with Working Hours
Google Calendar also allows you to specify your working hours. Those who try to schedule meetings with you outside of your working hours will receive a notification when scheduling new meetings.

LEARN MORE
Automatically Decline Meetings When You're Out of the Office
You're probably used to creating out of office messages, but Google Calendar takes things a step further by offering Out of Office Events which automatically decline new meeting requests scheduled to occur while you're away. You can create an Out of Office event for one or multiple days and even set it to decline new meeting requests. Individuals who try to email you or schedule events during this time will receive a notification that you are out of the office.
Get Creative with Focus Time
One thing most of us can improve on is scheduling time to actually do our work. Yet it's often the norm that our days become filled with meetings. Google's new Focus Time feature is designed for you to block off time on your calendar to complete your work. Like an Out of Office Event, Focus Time can be set up to decline new meeting requests during that time. 
Join Meetings From Anywhere
Help your team members limit proximity bias, plan for social distancing, and arrange for room resources accordingly by including your location when you RSVP to a calendar event. Click the Yes drop-down on a calendar event from your Google Calendar, then choose how you want to attend: Yes, in a meeting room or Yes, joining virtually. 
While we adapt to our new normal in 2022, don't forget to test out some of these new features!