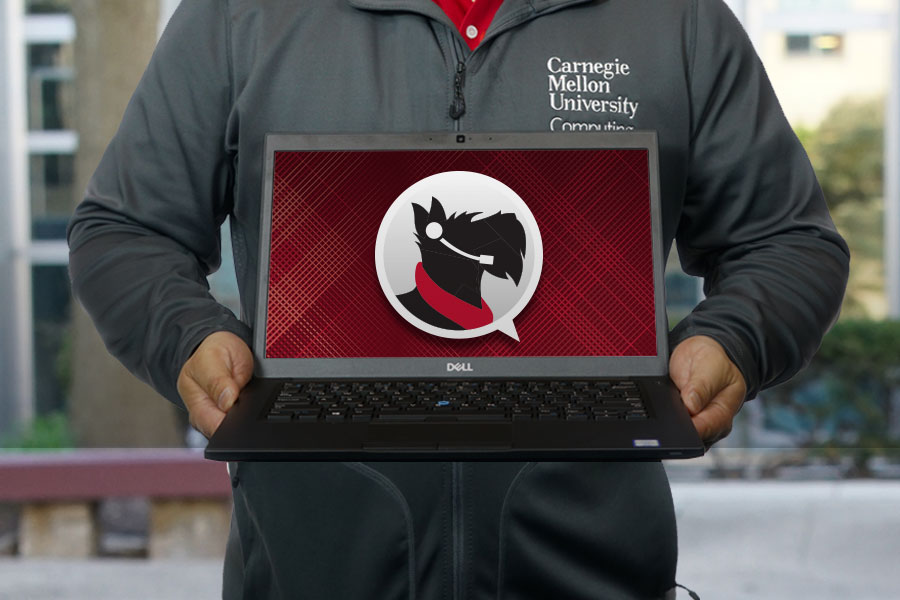 May 16, 2022
Need Help? Ask Us!
Summer students, Computing Services is here to help! Have a tech question? There are several ways you can get answers this summer – and beyond!
Scotty is a chatbot designed to answer your technology questions. Find him on our website by clicking the red text bubble icon at the bottom-right of any page, then type a keyword or question to get started.
You can also search our website, where we have how-to documentation for the services we support. You'll find information to get you started with printing, Google Mail, connecting to Wi-Fi, and more!
If you can't find an answer on our website, contact the Computing Services Help Center at it-help@cmu.edu or call 412-268-4357 (HELP). Telephone and email support are available Monday – Friday from 8:30 a.m. – 6:00 p.m. If an issue cannot be resolved through email or phone support, the Help Center accepts requests for in-person, scheduled appointments Monday – Friday from 10:00 a.m. – 3:30 p.m.
The Help Center's hours change throughout the year (including during holidays), so check the Help and Support page for up-to-date information.
Check our YouTube Channel