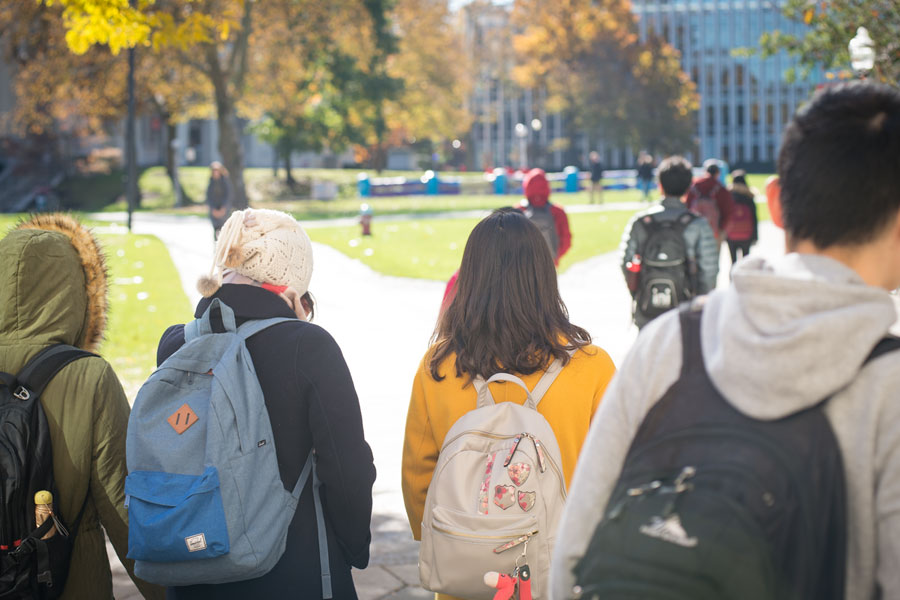 August 25, 2022
Welcome Back! We're Here For You.
Welcome to the fall 2022 semester! Whether you're a new or returning student, faculty, or staff member, Computing Services is here to support your university experience. If you haven't done so, review our Tech Quick Start guides for the resources available to you, including collaboration tools, printers, and software.
Check out these highlights as you prepare for the start of classes:
Tech To Do List
Make Safe Computing a Priority
Start the school year with a Cyber Security checkup! As campus community members, we are all responsible for the security of our shared resources. Secure your devices, account, and files, and take control of your online safety.
Think before you share! Distributing copyrighted material is against the law. Learn more about digital copyright and DMCA.
Update Your Personal Email Address
Do you have a personal email address listed in SIO or Workday? CMU uses this email for self-service password reset, so it's essential that the personal address you have on file is still active and you can access it. 
Think you're a tech expert? 
Join Scotty for a hunt through the Computing Services website and a chance to win some great prizes. 
Tech Events
Have a tech question? Join the Computing Services team for one of these special events.
September 1, 2022
Stop by Cyert Hall Atrium from 4-6 p.m. for help connecting your device to the network and Rita's Italian Ice!
September 22, 2022
Have a software question? Visit us in the Cyert Hall Atrium from 4-6 p.m. on September 22. The first 100 students get a free shirt!
 Look for more tech events throughout the year.