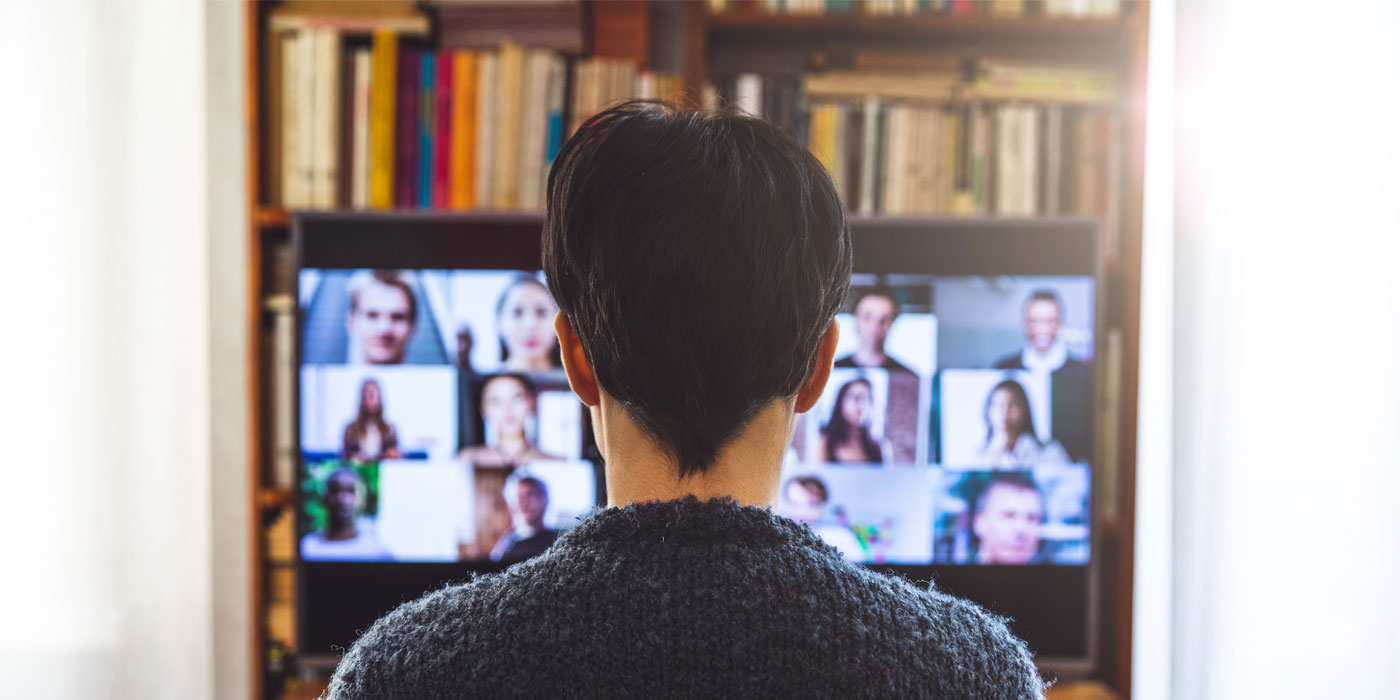 January 15, 2021
Zoom Tips for 2021
Many of you became Zoom pros last semester, taking your learning from online and onto Zoom. If you're looking to increase your comfort level with the app or find new ways to use the solution, brush up on these Zoom features.
Video
Hide Non-Video Participants
What it does: Declutters your gallery view and display the people that want to be seen.
How to use: Open the Zoom app 

and click

Settings

>

Video

. Click the 

Hide non-video participants checkbox.
Pin a Speaker's Video
What it does: Focuses your video feed on just one person using the Pin Video feature.
How to use: Hover your cursor over an individual's video feed, click ellipses > Pin Video.
Share
Individual Apps
What it does: Allows you to share an individual app as opposed to everything on your computer.
How to use: Click Screen Share and select an app to share. To Share additional apps, select New Share, and select a second item to display.
Music or Computer Sound Only
What it does: Only shares your computer's audio.

How to use: To only share sound, click Share Screen > Advanced (top) > Music or computer sound only.
Videos
What it does: Allows you to share your computer's audio in addition to the visual content. Perfect for sharing videos and other content via Zoom.
How to use:

Click Share Screen > Share computer sound (bottom left).
Click the screen that contains your content, and then then click Share.
Your Reactions
What it does: Allows you to communicate with your instructor by sharing reactions such as yes, no, go slower, or go faster.
How to use: Click Reactions and select the appropriate response.
Meeting Tools
Download a Chat Transcript
What it does: Lets you export a chat transcript from meetings.
How to use: Click Chat on the Zoom toolbar, then click ellipses > Save Chat.
Annotation

What it does: Lets you mark up or comment on content and screens in real time.
How to use: On mobile, tap Annotate on the Sharing toolbar. From your computer click Share Screen as the host, choose and item to share, and click Annotate.
Push to Talk
What it does: This feature allows you to remain muted throughout your Zoom meeting and simply hold down the spacebar when you want to talk.
How to use:

Open the

Zoom app 

and click

Settings

>

Audio > Press and hold SPACE key to temporarily unmute yourself checkbox. Once in a meeting, click Mute (bottom left), and then hold down your computer's spacebar to speak.
Some features may not be advisable if you are joining a Zoom meeting within a hybrid classroom that already has a room microphone connected. Always check with your instructor prior to sharing content. Visit Academics and Remote Instruction for more information on learning in a hybrid environment.
Zoom makes new releases available, but will not automatically update your device. Don't forget to open your Zoom app and click zoom.us > Check for Updates periodically to ensure you have the latest features.