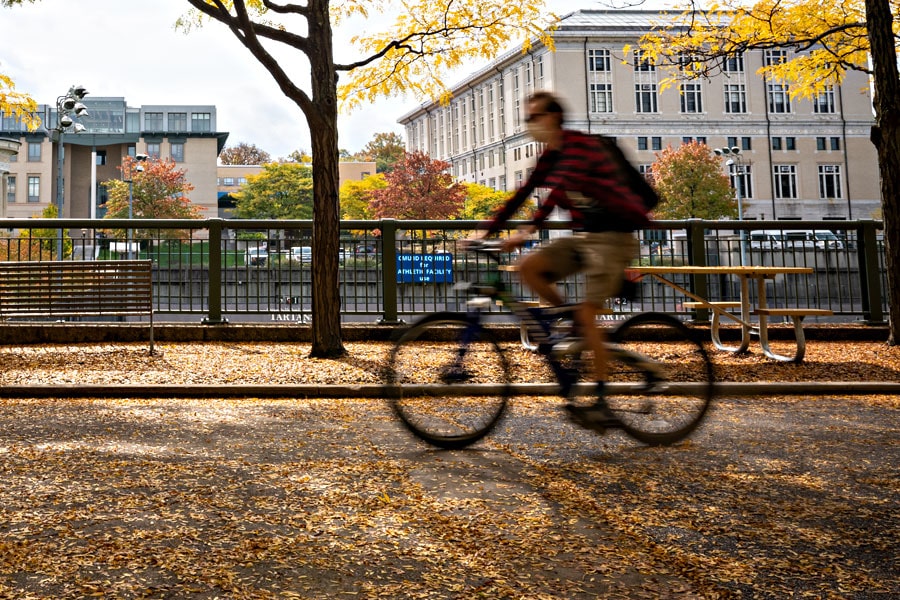 November 23, 2021
Thanksgiving Hours
Computing Services will be closed for the Thanksgiving holiday November 25-26. The following services will be unavailable:
The Help Center - closing 2:00 pm November 24

Classroom Support

Cohon Center Equipment Lending

Desktop Support Program (DSP) - closing 2:00 pm November 24
The Cyert Hall 100 A computer lab will be open. Printing is available across campus, but subject to building hours.
For assistance with your computing-related questions, search our website or ask Scotty by clicking the text bubble icon at the bottom of the page.

You'll find help for some commonly asked questions below.
New phone? Update your 2fa registration.
To make sure you don't lose access to protected CMU resources like email, Zoom or Canvas, update your device now:
Visit 2fa.cmu.edu.
Click Update an Existing Device.
Follow the prompts to set up your new device with DUO.
New computer? Get it ready.
See our Tech Guides to make sure your device is ready for the spring semester. You'll find instructions for securing your computer, installing essential software, connecting to the network and accessing your email.
Forgot your password?
It happens. You can easily reset your password if you have a personal email address on file. 
Visit the Andrew Account Password Reset page.
Enter your Andrew userID and then click Continue.
Follow the prompts to create a one-time code that will be sent to the personal email address that you have on file with the university.