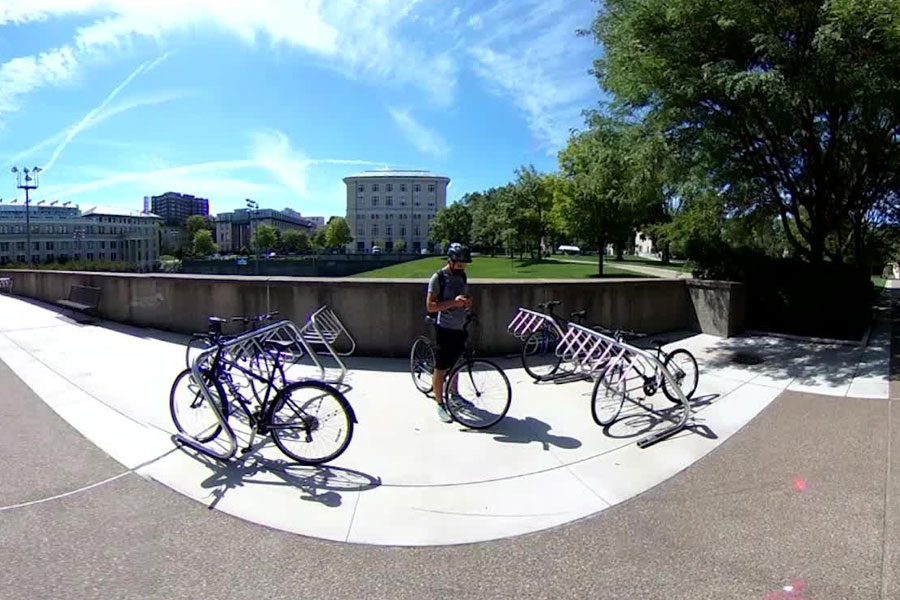 April 05, 2021
New Media Services Offerings Now Available!
Presentation is everything. If you want to stand out from the crowd, you need to step up. That's something the Media Services team within Computing Services knows extremely well, which is why they've increased their video offerings to include new and cutting-edge solutions for the CMU campus community.
360° Video
Why take video the old way? Especially, when you can now take video in 360-degree mode! This new feature is perfect for virtual tours. Your video can be shot both indoors and outdoors and can even be partnered. You can even livestream your large events and virtual tours in 360 to create an immersive experience for your audience. Take a look at a 360-degree video of our CMU campus! 
WATCH OUR 360° HIGHLIGHTS VIDEO
In Studio
Our In Studio options begin with a professionally designed and soundproofed recording studio for your use. Take advantage of our teleprompter for lengthier presentations or livestream your annotations on a lightboard. Professional lighting is available, and presenters also have the option of using multiple backdrops, such as a green screen. Note: If post-production services are required, an hourly rate will be charged.
"We're truly excited about these new offerings," says Adam Nietupski, Manager, Media Services. "Video technology is changing all the time—as we adjust to meet the new demands of our campus community, we want to be on the cutting edge of video creation and production, and this wouldn't be possible without the support of leadership within the division."
Need support for your next project? Check out our Video Selection Guide for more details on everything this Computing Services team has to offer.