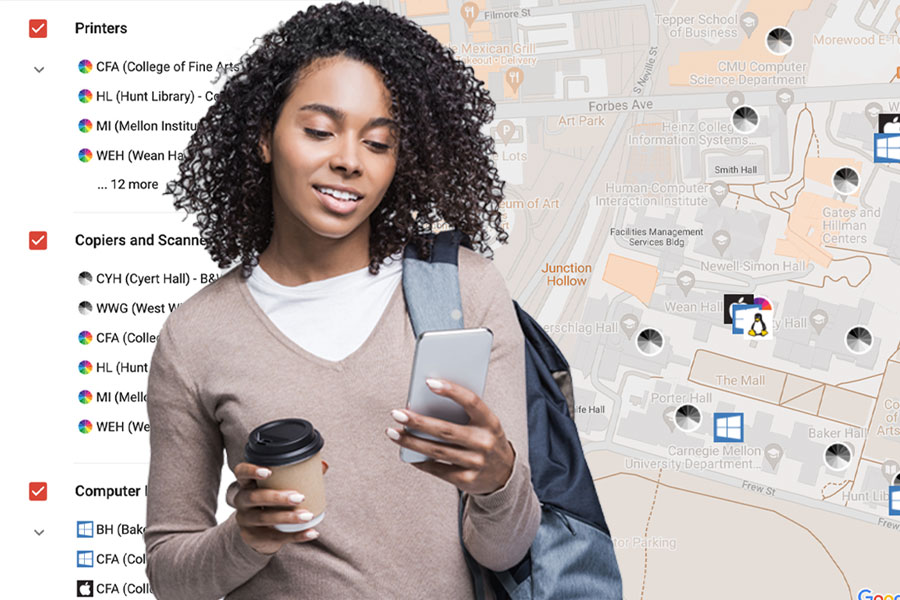 August 27, 2021
Find Printers, Scanners, Computer Labs and More with Our Interactive Google Map
It's never been easier to find a printer near you! Computing Services has created an interactive Google Map of its resources throughout campus, including printers, copiers, scanners, web stations, computer labs and outdoor Wi-Fi.

Use the map's directions feature for step-by-step navigation to reach the resource you need. Tap a resource in the map to find location details, additional features like color printing or scanning, and who to contact if you need help.
You can also control what you see on the map. Turn resource layers on or off by checking or unchecking the layer names (e.g., Printers, Copiers and Scanners, etc.).
So, next time you're looking for a Mac lab close to your next class, or the printer nearest your dorm, check out our interactive map!