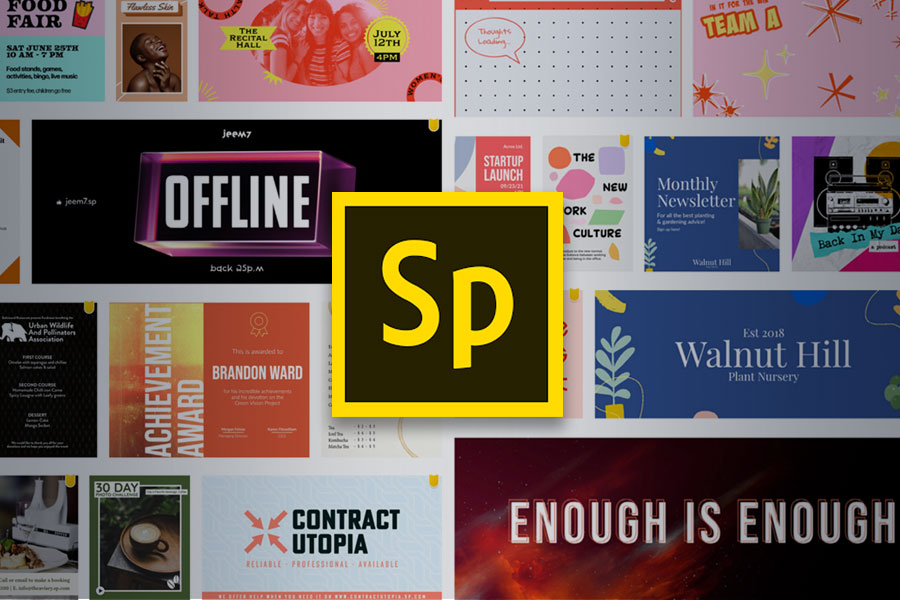 July 20, 2021
Create Quick, Professional-Looking Graphics with Adobe Spark
Did you know your Andrew userID gets you access to Spark, a graphic design and motion graphics software from Adobe? Spark uses a drag-and-drop interface to make designing easy. 
With Spark, you can create:
Impactful graphics that combine photos, text, filters and animation to liven up a presentation or social media posts
Custom websites that stand out on any device
Compelling videos with video clips, images, music, and narration
Spark offers over 43,000 templates to help you get started. You can edit an existing template or create something entirely new!