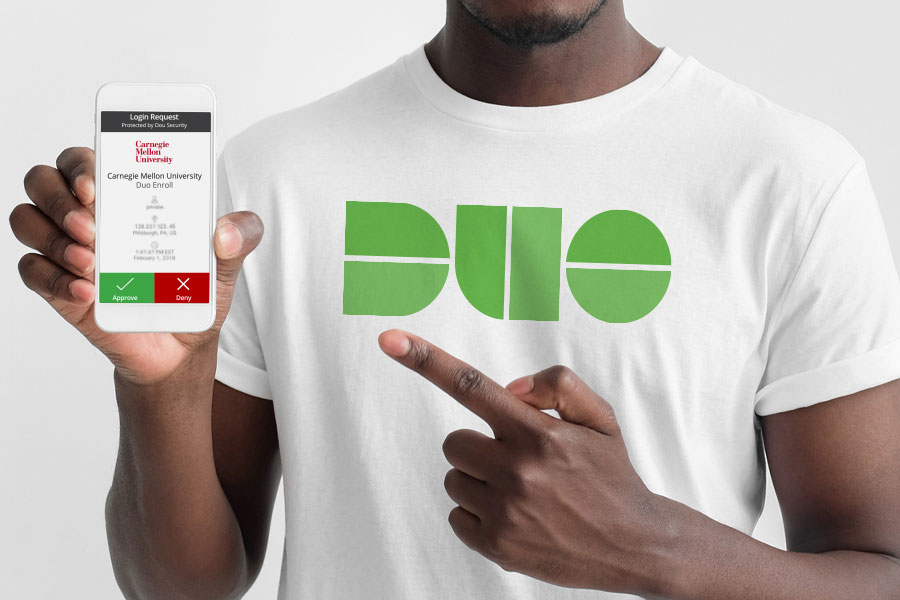 January 15, 2021
Stop Hackers In Their Tracks
Two-factor authentication required for all students in 2021.
Did you know your Andrew userID is increasingly vulnerable to attack? Hackers target students with the goal of accessing university resources and it doesn't end there. Many will also take your personal information, including financial accounts and other key data.
The good news is, it doesn't have to be this way. By registering your device for two-factor authentication with DUO, you can significantly reduce the risk of your device getting hacked.
According to Duo Labs' 2019 State of the Auth report, "the addition of a second factor to the authentication flow thwarted 100% of challenges by automated bots, which used password dumps to try to brute-force credentials."
Faculty and staff already have this level of security in place. This is why all students are required to enroll in two-factor authentication by February 28, 2021. Students who do not enroll by this date may be unable to log in to CMU resources, such as Canvas. Follow our steps below to register for DUO.
Your security is important to us, so help us keep you safe.

REGISTER FOR 2FA