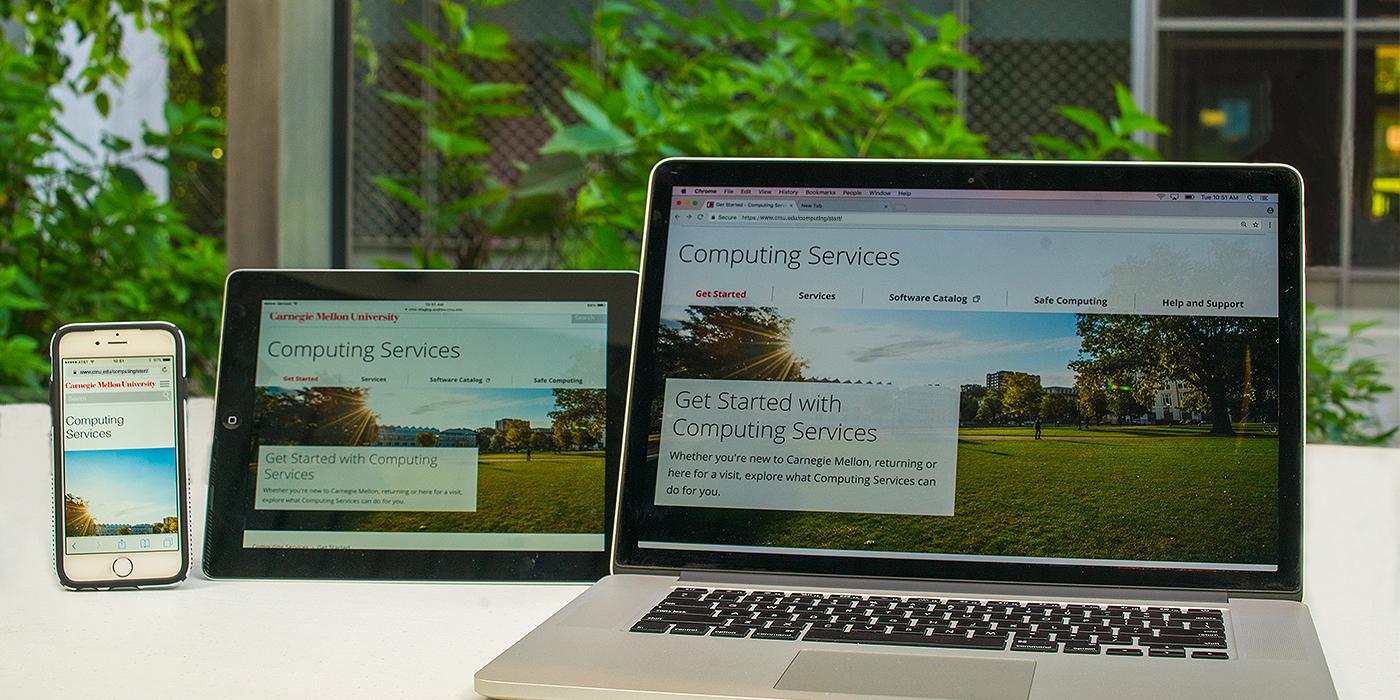 August 09, 2017
IT Solutions at your Fingertips
Welcome to the new Computing Services website! Take a look at our fresh design with content organized around our catalog of services.  This is all part of our ongoing effort to provide IT solutions to meet your academic and administrative needs.
What you'll find...
Streamlined "Get Started" information to help students, faculty, staff and visitors connect quickly to the campus network, and get acquainted with our services.
A clear, concise service catalog with details about each service, eligibility and how to access or request it, along with instructional help to get you started.
Service request forms moved into ServiceNow Self-Service in preparation for implementation of a more efficient fulfillment process in the future.
Straightforward "Safe Computing" guidance to keep your identity, technology devices and data safe, and to build a more secure digital footprint throughout the university.
Feature news to share information about new services, changes to existing services and raise awareness of technology solutions.
Timely service alerts and notices, so you know what's happening in Computing Services as soon as we do.
The same high quality content with convenient access to the Computing Services Help Center for personal support.
Make the Computing Services website your go-to resource for IT services campus-wide. Send us your feedback to help us continue to improve. And, look for more customer-focused changes in the future.