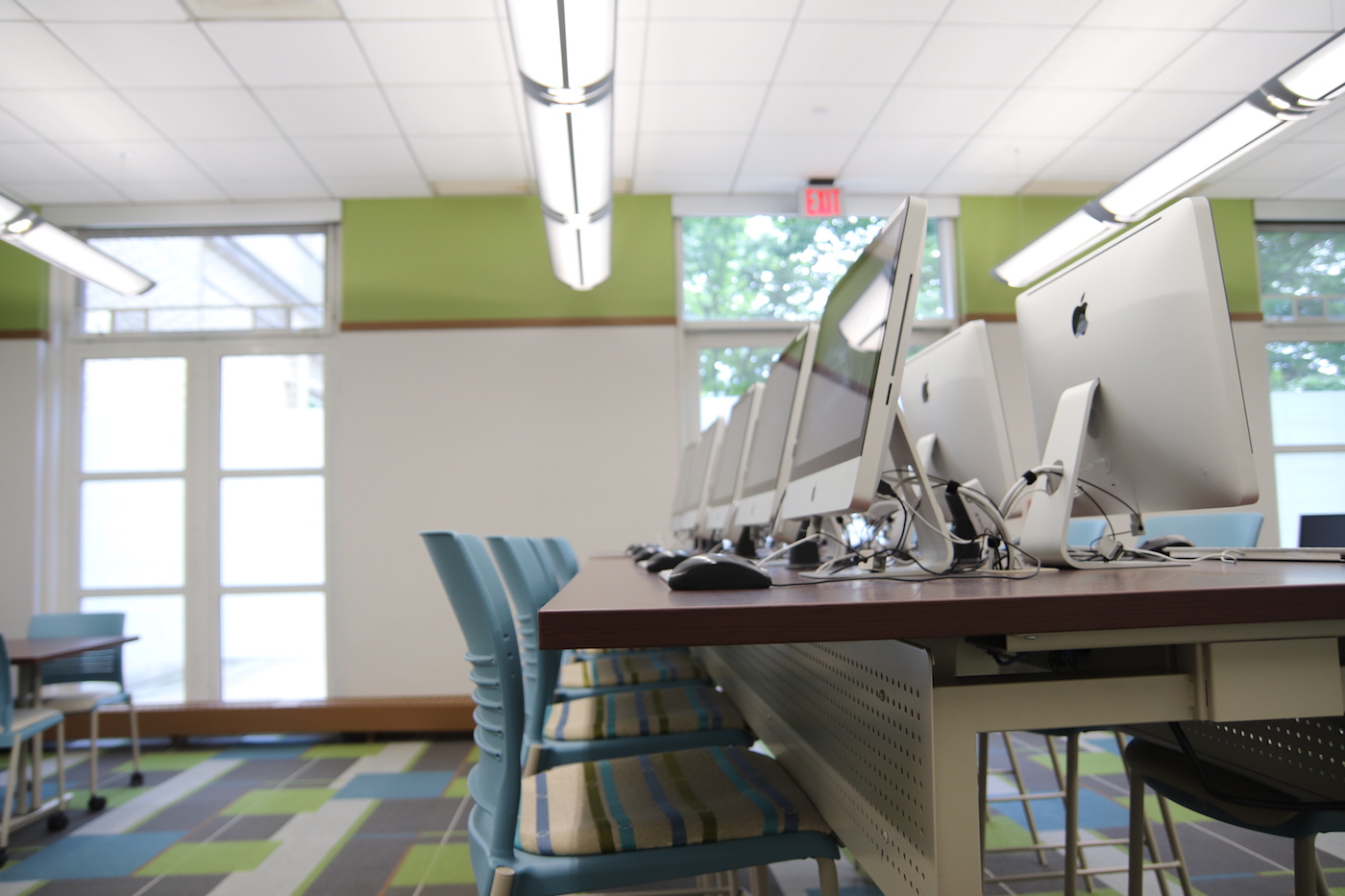 August 28, 2017
Notice Anything New?
We've upgraded the equipment in several classrooms and computer labs this summer to give you the tools you need to be successful in your studies and research. There are new computers in these locations:
Baker Hall 140E & 140F
Cyert Hall 100A
Hunt Library
Wean Hall 5207
Residence Hall Mac & Linux Labs
Here's where you'll find updated AV equipment, including new touch panels, displays and document cameras:
Baker Hall 140C
Cyert Hall 100A and 100D
Hunt Library – Near and Far
In addition, we've upgraded the operating systems (OS) of all lab computers to Windows 10 or Sierra (OS 10.12).
If you need help with the new computers or OS, contact the Computing Services Help Center at 412-268-4352 (HELP) or it-help@cmu.edu.

If you're scheduled to teach a class in one of our upgraded technology enhanced spaces, contact Computing Services to schedule a consultation or demo of the new AV technology available to assist you.