Research serves as a guide to knowledge, leading us towards advancements and better understanding. It allows us to challenge assumptions, refine current beliefs, and uncover new solutions to pressing questions. Research is the foundation of progress, carrying us forward through scientific exploration and objective decision-making.
Research Highlight: John Chin
Coups are a leading cause of the death of democracy and breakdown of constitutional rule. Though they often have massive political and economic consequences, their origins are notoriously difficult to study, in part because they are plotted under the veil of secrecy. When coup makers strike, it isn't always clear who is behind the coup or what they want, and debate can arise about whether what is happening is a coup at all. Sorting through the who, what, when, where, and why of coup attempts since World War II is hard, but that's what CMIST Assistant Teaching Professor
John Chin
has worked on for the past seven years.
The World Leaders Database Project is an extension of Assistant Professor
Ignacio Arana's
research on elites. This database is currently being integrated and contains detailed biographical information about the more than 1,800 national leaders that have governed countries around the world from 1970-2020. The goal is to address pressing questions about how the uniqueness of national leaders may relate to issues of foreign policy and domestic governance, including tendencies towards authoritarianism and policies related to democratic development.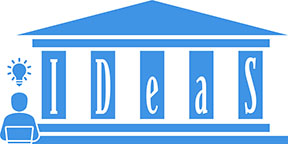 The Carnegie Mellon Institute for Security and Technology (CMIST) has strong ties to the Center for Informed Democracy and Social-cybersecurity (IDeaS). Dr. Mark Kamlet, University Professor of Economics and Public Policy, and Provost Emeritus, is a co-Director along with Dr. Kathleen Carley, a Professor of Computer Science in the Institute for Software Research, an IEEE Fellow, and the Director of the Center for Computational Analysis of Social and Organizational Systems. CMIST faculty members Ignacio Arana, Baruch Fischhoff, and Daniel Silverman also serve as IDeaS faculty.