Wimmer Faculty Fellows
The fellowships are made possible by a grant from the Wimmer Family Foundation and are designed for junior Carnegie Mellon faculty members interested in enhancing their teaching through concentrated work designing or redesigning a course, innovating new materials or exploring a new pedagogical approach. Fellows work in close collaboration with the Eberly Center for Teaching Excellence and Educational Innovation and receive a stipend to acknowledge the work it takes to improve one's effectiveness as an educator.
2020-2021 Wimmer Faculty Fellows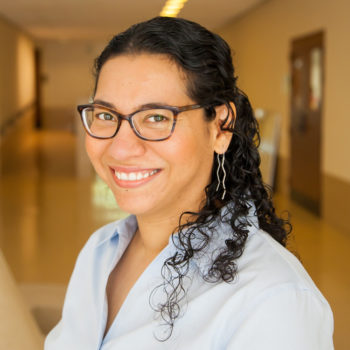 Nesrine Affara
Department of Biological Sciences
Carnegie Mellon University - Qatar
Nesrine is redesigning Human Health and Diseases, a course aimed at teaching students outside of the Biological Sciences program how the human body works and to diagnose simple malfunctions of the organ systems. When Nesrine first taught this course in Fall 2019, she observed students struggling to connect conceptual frameworks to their real-world implications. It wasn't until the end of the course where the "why" and the "how" seemed to come together for students: for example, why is vaping and cigarette smoking harmful for our lungs and how does a malfunction in the body express itself? To address this learning challenge, Nesrine plans to incorporate a series of clinical case studies at the end of particularly challenging units. In small groups, students will learn how to use critical thinking, problem-solving, and collaboration skills to identify and justify a diagnosis based on the clues and diagnostic tools provided in the case. Student groups will be able to present their diagnoses to an audience of their peers and discuss, as a whole class, which diagnoses are the most efficient and effective for the patient described in the case.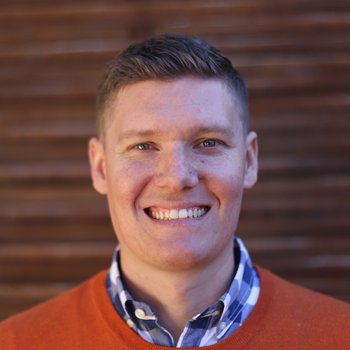 Michael Hilton
Institute for Software Research

Michael Hilton is an Associate Teaching Professor in the Institute for Software Research. He joined the faculty in Fall 2017. He holds a PhD in Computer Science from Oregon State University, an MS in Computer Science from Cal Poly State University, and a BS in Computer Science from San Diego State University.
He also spent 9 years as a developer for the Department of Defense.
He currently teaching classes focused on software engineering, startups, web application development, crafting software, and CS Education.
Michael's interests lay in improving computer science education, continuous integration, flaky tests, ethics, and mob programming.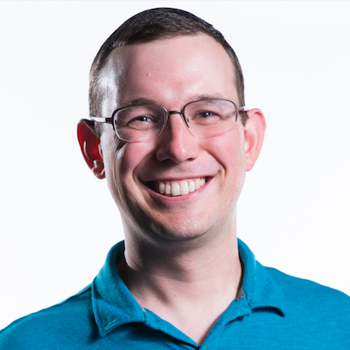 Joshua Sunshine
Institute for Software Research
Human Computer Interaction Institute 
Michael and Josh are designing a new course entitled Crafting Software. This course will teach programming to students who need these skills as part of their undergraduate or graduate research, but whose work does not fall within the domains of computer science and computer engineering. Students will learn how to, for example, identify and correct problems with their code as well as how to read, organize, parse, and transform data. Alongside the content of the course, Michael and Josh aim to improve students' sense of self-efficacy when it comes to programming and to help students feel like they belong to the community of programmers. This process will involve surveying students at the beginning of the course, using this data to develop targeted interventions, and continuing to measure students' self-efficacy and sense of belonging throughout the course.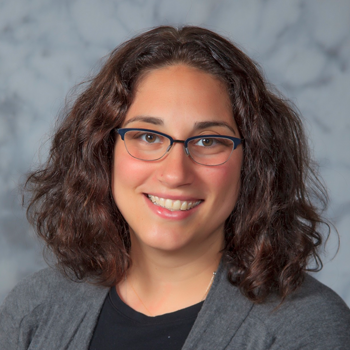 Stephanie Rosenthal
Department of Computer Science
Stephanie is redesigning Autonomous Agents, a senior-level, artificial intelligence (AI) course that she developed to give students a chance to deploy and test an AI system in the form of an autonomous greenhouse. Students work in teams to deploy and test their systems, and in the first version of this course, students struggled to work together effectively. As a result, groups failed to properly test their code and their AI systems did not perform as well as they could have. To address this challenge, Stephanie will be redesigning the assignments using the framework of Think-Pair-Share, an active learning activity consisting of individual, small group, and large group components. Students will first complete an assignment individually to practice new concepts (Think). Then the project teams will complete assignments geared towards practicing debugging and deployment of code (Pair). Finally, project teams will present on their progress and share their assessment of the deployment and lessons learned (Share). Not only will these assignments encourage all team members to participate in the work, but they will also build towards the larger AI greenhouse project. Stephanie will be collecting data on the assessments as well as data on group dynamics and the distribution of work.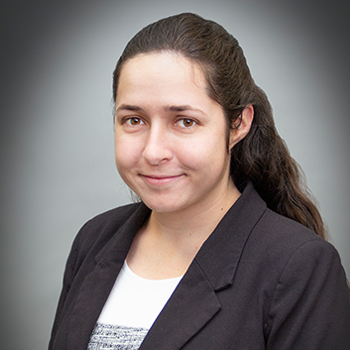 Vickie Webster-Wood
Department of Mechanical Engineering
Department of Biomedical Engineering, by courtesy
Vickie plans to design interactive demonstrations and to build virtual labs for the course "Gadgetry:  Sensors,  Actuators,  and  Processors." Demonstrations and labs will leverage active learning to help students connect mathematical and mechatronics concepts to the real world. The virtual labs will allow enrolled students to troubleshoot measurable outputs, such as voltage and current, that industry experts have identified as essential skills for mechanical engineering graduates. Questions that accompany the labs will also ask students to report on their thinking and decision-making strategies. Vickie hypothesizes that these demonstrations and labs will improve students' mechatronic intuition.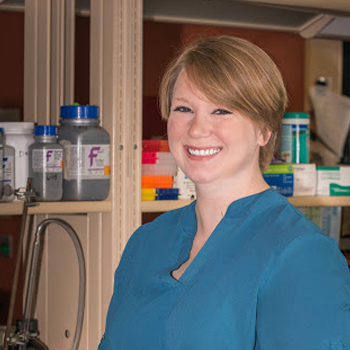 Natalie McGuier
Department of Biological Sciences
Natalie's Wimmer project is focused on designing a new lab research course on brewing science to complement her existing course called "Beer: A Yeast's Perspective." Her previous course helped non-biology majors to develop data analysis skills and to use the scientific method to examine microbiological and biochemical processes in an everyday setting. The goal of the new, complementary course will extend the focus on brewing science and provide students who may not otherwise have the chance to do formal research the "opportunity to conduct research in a popular, multidisciplinary field without having to volunteer their time or commit to an extended summer research program." A local brewery will provide samples for students to analyze, and students will produce data that will likely be of interest to the brewery's operation. In addition to course content, Natalie is interested in assessing student attitudes and self-confidence toward scientific literacy and research proficiency, as well as student intentions to pursue scientific pursuits in the future.
2019-2020 Wimmer Faculty Fellows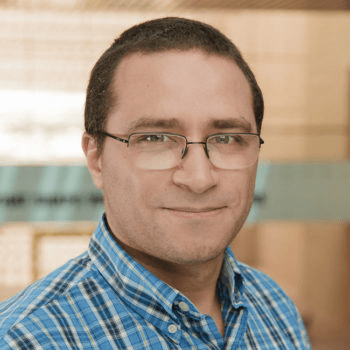 Mohamed Bouaouina
Department of Biological Sciences

Dr. Mohamed Bouaouina will be teaching Cell Biology in Spring 2020, a course that builds on previous concepts taught in the Biology curriculum. For students enrolled, it can be challenging to recall relevant prior knowledge and connect concepts across courses. Rather than spend class time lecturing on previously learned material, Dr. Bouaouina plans to design and integrate an introductory sequence of online learning modules for key cellular processes. The online learning modules will act as a companion resource to activate prior knowledge and provide additional practice opportunities to support student learning of new material and "keep their focus on the 'bigger picture'". By supporting student preparedness prior to lecture, Dr. Bouaouina is empowered to implement more active learning techniques in the classroom to facilitate a deeper understanding. 
Mindy Eshelman
College of Fine Arts
Mindy Eshelman is revising her year-long course The History of Clothing. In this course students explore 20,000 years of clothing in the context of world history. For the costume and dramaturgy students enrolled, the objective is to build a working understanding of how clothing is situated in time, functions dramaturgically, and can enhance theatrical storytelling. Ms. Eshelman plans to enhance how the course prepares students for transfer into drama careers by considering strategies that improve how the information "sticks." Over the next year of this course, she plans to design and implement three new active learning activities - draping, drawing, and discussion - into lectures and to study how and whether each of these activities improves retention and transfer of learning.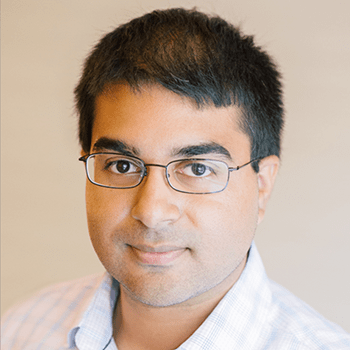 Saugata Ghose
Electrical and Computer Engineering
How can you ensure that all of your students develop critical thinking, particularly when half are taught at distance and come from heterogeneous backgrounds? Dr. Saugata Ghose is redesigning Modern Computer Architecture & Design, a graduate-level course in ECE simultaneously enrolling students from both the Pittsburgh and Silicon Valley campuses. Dr. Ghose will create six labs that incorporate hands-on, inquiry-based learning principles to foster students' ability to approach real-world scenarios regarding trade-offs constraining the design of computer hardware. He also plans to incorporate more active learning in the classroom, including activities that can be facilitated synchronously at distance. Because his students will range from upper-class undergraduates to PhD students, and will therefore have varied background knowledge, Dr. Ghose will also regularly use Classroom Assessment Techniques (CATs), short activities that allow him to quickly assess how well students are following along with the material.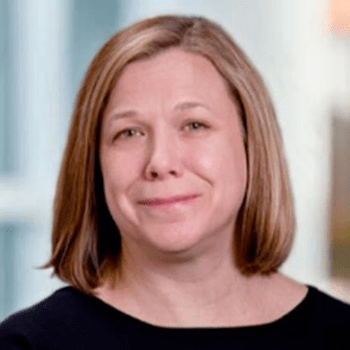 Raelin Sawka Musuraca
Human-Computer Interaction Institute

User Centered Research and Evaluation is a core course for undergraduate majors, minors, and master's students in the Human-Computer Interaction Institute. Raelin Sawka Musuraca's goal is to help her students develop teamwork skills that will be essential to projects within the course and in their future technology careers. Her project involves the development of learning activities targeting group management and teamwork skills. Ms. Musuraca will explore team contracts, role playing, and self- and peer evaluations as teaching strategies. Each will be integrated within content-based, authentic tasks to help students become more effective team members. She will use both individual and team deliverables to assess students' progress on key teamwork skills.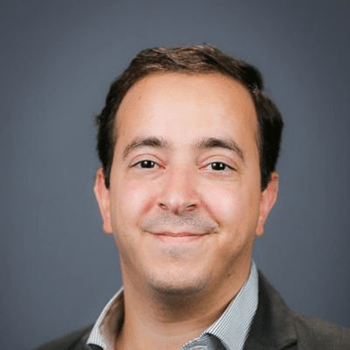 Dani Kaufmann Nedal
Institute for Politics and Strategy
Dr. Dani Kaufmann Nedal aims for students in his Global Nuclear Politics course to become "informed consumers of academic and policy debates about nuclear issues, capable of critically engaging with different arguments and positions, and of articulating their own views on the subject." Achieving this goal is no small task, especially in an introductory-level course where students come in with varying amounts of background knowledge and skills. A key aspect of this goal involves teaching students to become critical readers who not only read for content, but who can also analyze the structure of an argument (e.g., articulate underlying assumptions, evaluate evidence and logical coherence). Dr. Nedal plans to help his students develop these skills by designing weekly assignments and classroom activities that provide students with targeted practice and feedback on their critical reading skills.