The Ryan Award
Carnegie Mellon's William H. and Frances S. Ryan Award for Meritorious Teaching is given annually to a full-time faculty member at the university who has demonstrated unusual devotion and effectiveness in teaching undergraduate or graduate students.
2022 Award Recipient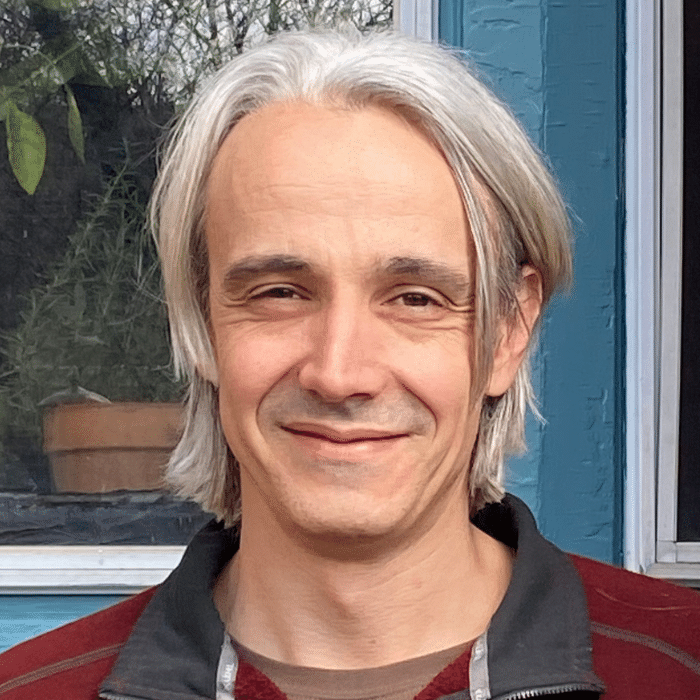 David Anderson
Associate Teaching Professor of Physics
David Anderson is an Associate Teaching Professor in the Physics Department. He joined the department as a Special Lecturer in 2008 and has focused on undergraduate education ever since. In the Spring he primarily teaches Experimental Physics, a course focused on introducing some of the key ideas of scientific experimentation gradually through a series of experiments in diverse areas of physics, from mechanics to nuclear and atomic physics. In the Fall he teaches Physics 1 to the incoming cohort of engineering students. This course covers Newtonian Mechanics and Thermodynamics and is focused on acquiring the ability to apply a few basic principles and concepts to a large variety of problems, to break complicated problems into parts that can be solved successively, and to identify and critique the assumptions and approximations involved in solving a particular problem. When he is not teaching, Dr. Anderson works on a number of committees including the CMU Academic Review Board, and the Physics Department's Undergraduate Curriculum Committee, focused on keeping our physics courses up to date and making sure our students are as well prepared as possible for whatever is the next phase in their life, whether that's graduate school, or industry, or applying those physics skills to data science, finance, or some other field of their choosing.

Dr. Anderson received his B.Sc. in Theoretical Physics in 1998 from the University of Essex (UK). He then moved to York to study Condensed Matter Physics under Professor Mohamed Babiker, focusing on the theory of electron-phonon interactions in low-dimensional materials. He received his Ph.D. in Physics from the University of York in 2003. After working a temporary appointment at the York Structural Biology Laboratory examining the structure of proteins, he moved to the US to teach at Deep Springs College in Inyo County, California. He lived briefly in Baltimore before moving to South Carolina to teach at Francis Marion University for three years. In 2008 he was hired as a Special Lecturer in the Physics Department at CMU, and has never looked back. Dr. Anderson has also taught in short term positions at Duquesne University, the Pennsylvania Governor's School, and Sichuan University in China.

Learn more about Professor Anderson
Past Recipients
Complete Recipient List
Information listed reflects the recipient at the time of the award.

2016
J. Andrew Bagnell
Robotics Institute and Deparment of Modern Languages
2015
Rebecca Nugent
Deparment of Statistics & Data Science
2014
Anne Mundell
School of Drama
2013
John F. Mackey
Deparment of Mathematical Sciences
2012
Yueming Yu
Deparment of Modern Languages
2011
Bruce Armitage
Deparment of Chemistry
2010
Paul S. Fischbeck
Departments of Social and Decision Sciences and Engineering and Public Policy
2009
Cliff I. Davidson
Departments of Civil and Environmental Engineering and Engineering and Public Policy
2008  
Curtis A. Meyer
Department of Physics

2007   
Gordon Rule
Department of Biological Sciences

2006   
Mark Mentzer
School of Design

2005   
Karen Stump
Department of Chemistry

2004   
Steve Rudich
Department of Computer Science

2003   
Peggy Knapp
Department of English

2002   
Laura Lee
School of Architecture

2001   
Natalie Baker-Shirer
School of Drama

2000   
Patricia Bellan-Gillen
School of Art

1999   
Jim Daniels
Department of English

1998   
Thomas Ferguson
Department of Physics

1997
Steve Klepper
Department of Social and Decision Sciences

1996   
Michael West
Department of Modern Languages

1995   
John L. Woolford
Department of Biological Sciences

1994   
Lawrence Cartwright
Department of Civil Engineering

1992       
Christian Hallstein
Department of Modern Languages
1991       
Linda R. Kauffman
Department of Biological Sciences
1990       
Margaret Clark
Department of Psychology
Jack Schaeffer
Department of Mathematical Sciences
1989       
Helmut Vogel
Department of Physics
1988       
Richard Schoenwald
Department of History
1987       
Joel B. Greenhouse
Department of Statistics
1986       
Ludwig Schaefer
Department of History
Edmond Ko
Department of Chemical Engineering
1985       
Elisabeth Orion
School of Drama
William J. Hrusa
Department of Mathematical Sciences
1984       
Myung S. Jhon
Department of Chemical Engineering
1983       
Michael P. Weber
Departments of History and Philosophy

1982       
Robert W. Kraemer
Department of Physics
1981       
Barbara J.B. Anderson
School of Drama
1980       
James F. Hoburg
Department of Electrical and Computer Engineering
Granville H. Jones
Department of English
1979       
Robert A. Eisenstein
Department of Physics
1978       
Helen Gossard
School of Music
1977       
Irving H. Bartlett
Departments of History and Philosophy
1976       
David T. Tuma
Department of Electrical and Computer Engineering
1975       
Charles H. Van Dyke
Department of Chemistry
1974       
Edward L. Cussler
Department of Chemical Engineering
1973       
Herbert T. Olds
School of Art
1972       
Gladys Schmitt
Department of English
1971       
Robert W. Dunlap
Departments of Metallurgical Engineering and Materials Science
1970       
James H. Korn
Department of Psychology
1969       
Richard A. Moore
Department of Mathematical Sciences
1968      
Beekman W. Cottrell
Department of English
1967       
Oleta Benn
School of Music
1966       
Robert R. Rothfus
Department of Chemical Engineering
1965       
Hugh D. Young
Department of Physics
1964       
Edwin Fenton
Departments of History and Philosophy
1963       
Sam Rosenberg
School of Art
1962       
Borden Hoover
Department of Mathematical Sciences
1961       
A. Fred Sochatoff
Department of English