The Barbara Lazarus Award
Carnegie Mellon's Barbara Lazarus Award recognizes exemplary contributions to fostering a welcoming and nurturing environment for graduate students and young faculty at Carnegie Mellon.
2022 Award Recipient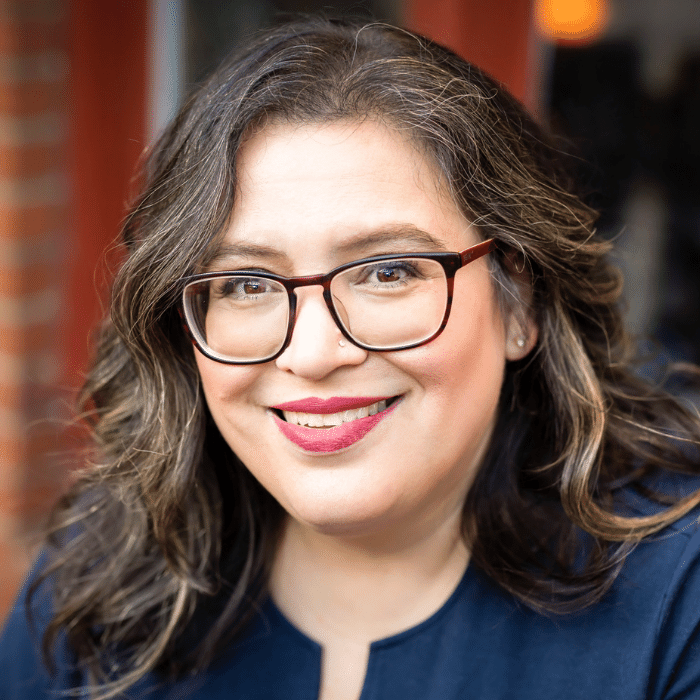 Jessica Hammer
Thomas and Lydia Moran Associate Professor of Learning Sciences and Interim Associate Director of the Human-Computer Interaction Institute
Jessica Hammer is the Thomas and Lydia Moran Associate Professor of Learning Science, jointly appointed in the HCI Institute and the Entertainment Technology Center. She also currently serves as the Interim Associate Director of the HCI Institute.

Dr. Hammer's research focuses on transformational games, which are games that change how players think, feel, and behave. Recent areas of interest include games for climate repair, games for historical engagement (in particular with difficult topics such as the Holocaust), and games to improve mentorship. She received an NSF CAREER award in 2020. Her work has also been supported by Amazon, Google, the National Network of Libraries of Medicine, the Heinz Foundation, Bosch, Philips, and others.

In addition to her research, Dr. Hammer is an internationally recognized game designer. She was inducted into the Global Women in Games Hall of Fame in 2020. Recent game awards include first place in the 2019 national Shape of Health competition with Frolic, a physical activity game for girls, and finalist in the 2021 Gee Learning Game Competition with Bloomwood Stories: Block Party, a game that supports health literacy and self-efficacy.

As an educator, Dr. Hammer is committed to making learning both joyful and effective. She won CMU's Teaching Innovation Award in 2018, and the Best Interdisciplinary Approach to STEM Education at the Carnegie Science Awards in 2021.

In her free time, she spends time with her beloved partner and daughter, reads voraciously, hikes, sings, and embroiders. You can generally find her in the company of 1d4 foster cats.

Learn more about Professor Hammer
Past Recipients
Complete Recipient List
Information listed reflects the recipient at the time of the award.

2016
Lynn M. Walker
Department of Chemical Engineering
2015
Jeanne VanBriesen
Department of Civil and Environmental Engineering and the Center for Water Quality in Urban Environmental Systems

2014
M. Granger Morgan
Departments of Electrical and Computer Engineering and Engineering and Public Policy and Heinz College
2012
Dena Haritos Tsamitis
Information Networking Institute and CyLab

2010
William J. Hrusa
Department of Mathematical Sciences
2009
Nancy Monda
Department of Modern Languages
2008
Sharon Burks
Department of Computer Science
2007
Everett Tademy
Human Resources
2006
Susan Polansky
Department of Modern Languages
2005
Indira Nair
Department of Engineering and Public Policy