The Academic Advising Award
Carnegie Mellon's Academic Advising Award was established to recognize members of the Carnegie Mellon community who have achieved excellence in advising undergraduate students. The award is intended to honor outstanding contributions in helping students to define and achieve their academic goals.
2022 Award Recipient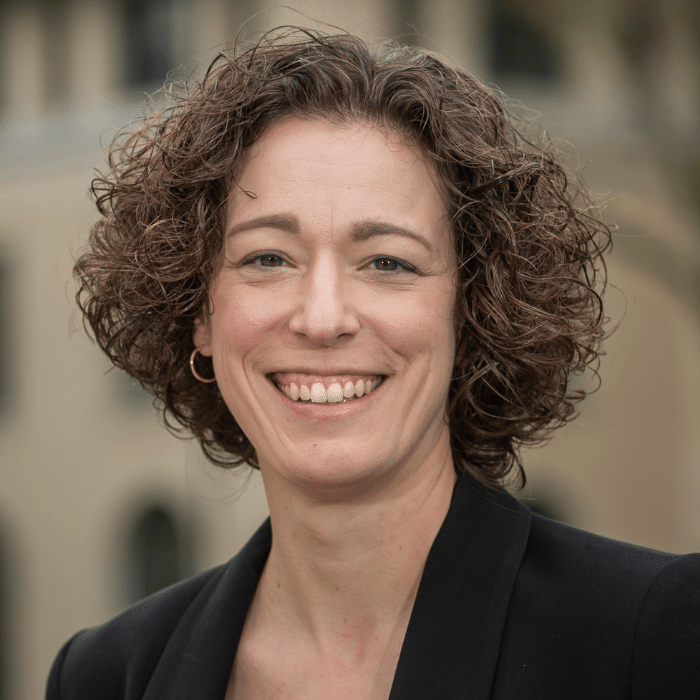 Maggie Braun
Associate Dean for Undergraduate Affairs, Mellon College of Science and Teaching Professor, Department of Biological Sciences
Maggie Braun began her career at Carnegie Mellon in 2008 as Assistant Department Head for Undergraduate Affairs in the Department of Biological Sciences, where she was responsible for advising all majors, curriculum development, and program administration. In 2016, she was appointed as Associate Dean for Undergraduate Affairs in the Mellon College of Science (MCS), where she now advises the first-year students, student-defined majors, and general studies majors in MCS and coordinates curriculum development at the college level. She works closely with all advisors in MCS to support the success of the entire undergraduate population in the college.

Dr. Braun's approach to advising students is inclusive of students from all backgrounds as they grow as scholars, professionals, citizens, and people. She meets one-on-one with students to develop individualized short- and long-term goals — including academic and non-academic goals— for their time at Carnegie Mellon. Dr. Braun truly enjoys seeing students reach their full potential as students and in life. Her advising connections continue with many alumni as well, supporting them through career changes and post-secondary application processes.

Dr. Braun has mentored students through a variety of courses including the Phage Genomics Research course and the Summer Research Institute. She led the creation and teaching of the MCS first-year seminar course called EUREKA! Discovery and Its Impact, which holistically supports students as they transition to college. She co-created and co-taught the capstone course for the general studies major, which supports students as they define and describe their experiences at CMU as they prepare to leave campus.

Dr. Braun supports students outside of the classroom through her work co-advising the MCS Student Advisory Council and as a faculty mentor in Coaching and Mentoring Progress and Success in Science (COMPASS) minority mentoring program. She serves at the university level on committees focused on student case management and student separation from CMU, which support student success across campus.

Learn more about Professor Braun
Past Recipients
Complete Recipient List
Information listed reflects the recipient at the time of the award.

2016
Kunal Ghosh
Department of Physics
2015
Bonnie Olson
Department of Mechanical Engineering
2014
Marion L. Oliver
Department of Mathematical Sciences
2013
Ty Walton
Carnegie Mellon Advising Resource Center
2011
Karen H. Stump
Department of Chemistry
2009
Therese Tardio
Department of Modern Languages

2007
Melissa Cicozi
School of Design

2005
Stephen Pajewski
Information Systems Program

2004
Russell C. Walker
Department of Mathematical Sciences

2003
Annette Moff Jacobson
Department of Chemical Engineering

2002
Stephen Garoff
Department of Physics

2001
James Roberts
Department of Computer Science

2000
Sara A. Majetich
Department of Physics

1999
Gloria Hill
Carnegie Mellon Action Program

1998
Amy L. Burkert
Department of Biological Sciences

1997
Claudia Kirkpatrick
Tepper School of Business

1996
Ken Kotovosky
Department of Psychology

1995
Jay Devine
Dietrich College of Humanities and Social Sciences

1994
Indira Nair
Department of Engineering and Public Policy

1993
Eric Grotzinger
Department of Biological Sciences
Mark Stehlik
Department of Computer Science

1992
Robert Kail
College of Engineering