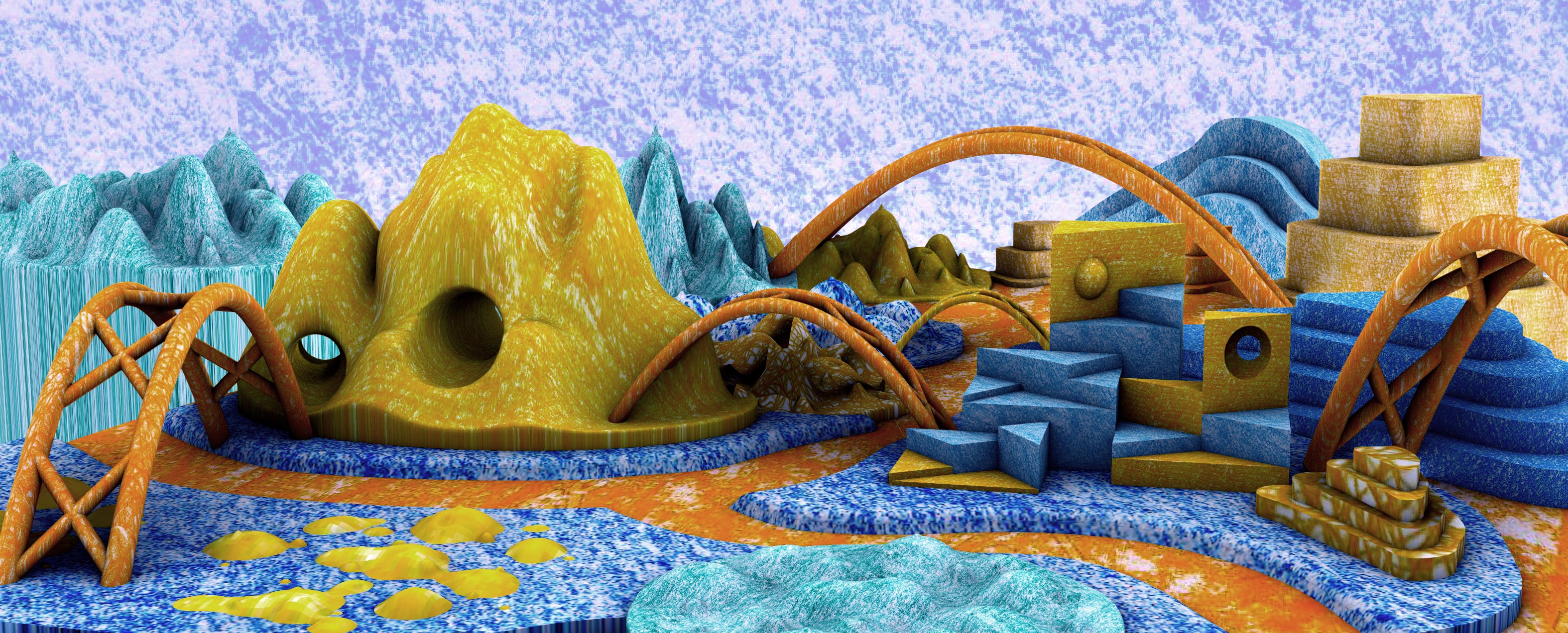 The Play Mountain Exchange
The Play Mountain Exchange is a collaboration between Professor Isla Hansen from the School of Art, local Pittsburgh artists Juliet Phillips and Tucker Marder, and organizations across the Pittsburgh area that promote or study play. Functioning as art project, community organization, and research institution, The Play Mountain Exchange explores play as a lens and mechanism for seeing, thinking, and acting across borderlines, in particular, the borderlines of socioeconomic, cultural, and racial divisions across neighborhoods, and across the urban-rural divide. 
Through researching cultures of play as revealed through the history and contemporary life of playgrounds, play spaces, libraries, toys, toy stores, and children-centric or play-centric institutions throughout Pittsburgh's urban center and the surrounding rural counties, The Play Mountain Exchange explores the differences and similarities in play across cultural borderlines. Through a range of experimental social artworks surrounding the making of play, The Play Mountain Exchange translates and creates action across the borders that divide geographically and ideologically separated cultural communities and creates a literal exchange or trading space between children and adults at play across the borders of the urban-rural divide. 
As an example, The Play Mountain Exchange proposes to create nomadic architectures and objects for play that move from neighborhood to neighborhood; from city park, to suburban mall, to rural school. The Play Mountain Exchange also seeks to form relationships with community institutions, schools, and play spaces that serve different socioeconomic and geographically located communities in order to build child-driven (or player-driven) projects and narratives across community and cultural lines. Though these play objects may include games, as games are certainly a form of play, The Play Mountain Exchange aims to drive the current academic conversation around play away from a focus on video games, instead shifting the spotlight towards self-directed physical play, object play, built environments and spaces for play, narrative play, and free play. 
Play has so often been separated out from "real life" by academic scholars to create a "magic circle"[1]. Game theorists often quote the western world's most famous white cis-male scholars of play, Johan Huizinga and Roger Callois, who had the privilege to view play as a distinct magical place. But play spaces, play objects, and play narratives reflect reality and affect reality far more than the "magic circle" theory gives them credit. As Eisa Neferatari Ulen writes in her article, "When Play is Criminalized: Racial Disparities in Childhood," in communities with less opportunity for "free play," you will find "hypervigilant" adult communities where the politics of play spaces have a negative effect on children of color.[2] This mirrors the racist surveillance state adults of color face daily. Instead of looking at play and the space created by play as its own separate nation, or "magic circle," play is often a reflection of the cultural, ideological, and social borderlines humans erect. It is a maintenance tool to assure children stay within these borderlines. But play can also be a space where those borderlines are crossed, transcended, or blurred, and new forms, new ideas erected.
The history, culture, and changing norms surrounding methods, styles, and the design of play, play spaces, and objects for play reveal ideological and cultural borderlines worth unearthing, and at times, worth dismantling. The Play Mountain Exchange aims to uncover the codified norms surrounding play in distinct cultures and across cultures, to find and create situations in which these borderlines are crossed, where border lands can become autonomous spaces for play, and where children and artists are empowered to make play happen in new ways, sparking dialogue across communities that are currently extremely divided. As a roaming institution, The Play Mountain Exchange aims to cultivate a more interculturally competent and tolerant society by creating new forms, as well as by prompting the creation of new forms by other artists, parents, community members, and children themselves.
---
WORKS CITED
 
[1] Huizinga, Johan (Homo Ludens, 1938) and Roger Caillois (Man, Play, and Games, 1961)

[2] Ulen, Eisa Nefertari. "When Play is Criminalized: Racial Disparities in Childhood"
Image credit: Isla Hansen