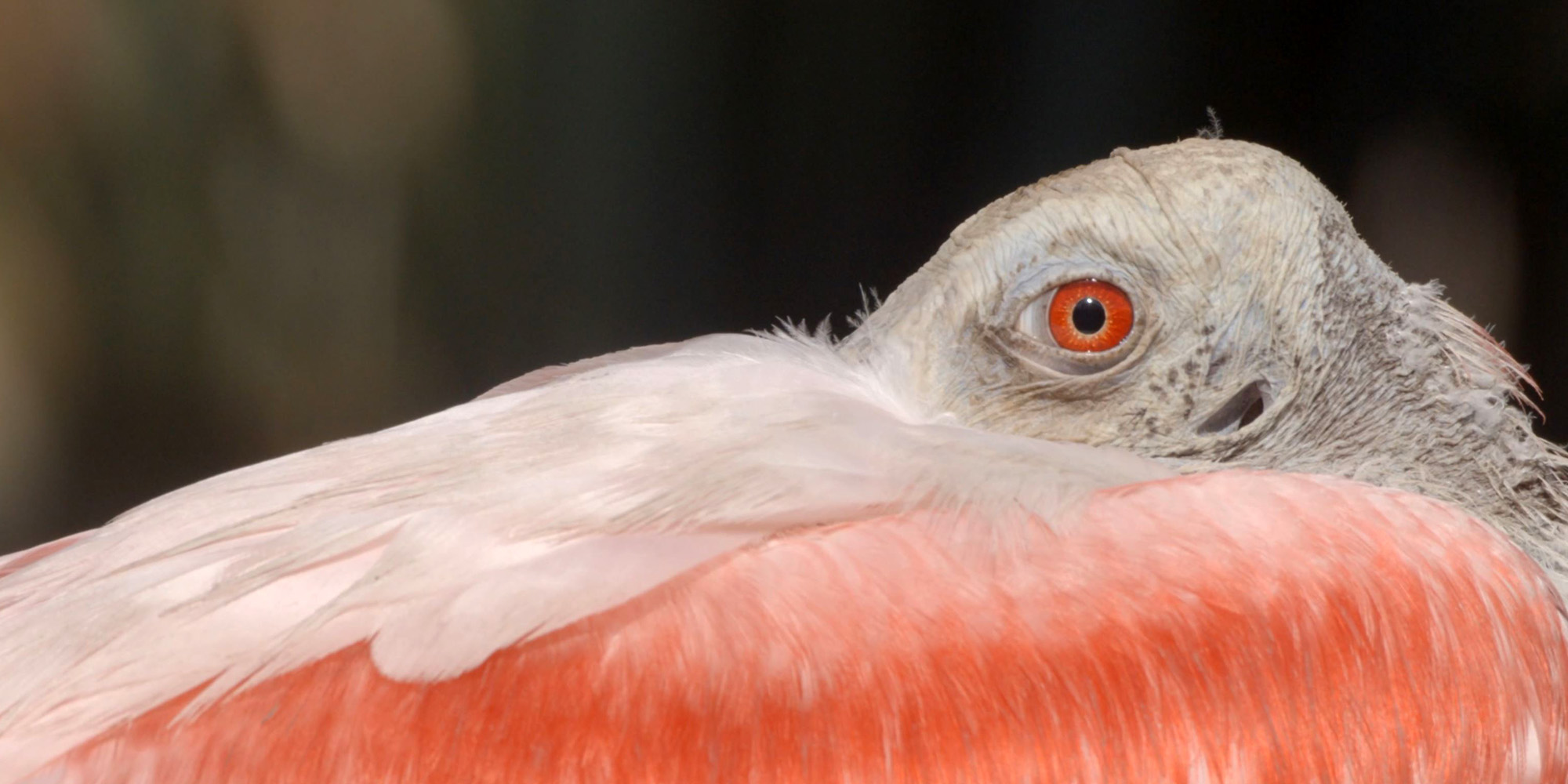 Bird Project
BIRD PROJECT is a collaboration between Professor Isla Hansen from the School of Art, artist Tucker Marder, and institutions that house, study, and promote avian creatures.  Exploring the nature of interspecies relationships at the borderland between human culture and animal behavior, BIRD PROJECT investigates this cohabitation, in part, by developing interactive objects, tools, and systems that mediate between humans and institutionally captive, trained birds.
BIRD PROJECT begins with the premise that birds are charismatic vessels for thinking across borders. Birds are natural transgressors, migrating across environmental and human-made borders, navigating both urban human environments and dense forests. Birds exist throughout the world as pets, as captives, as sustenance, as tools, as mascots, as wildlife, as inspiration, as symbols of both wealth and poverty. Birds have formed relationships with humans across geographic borders and across socioeconomic, racial, ethnic, and cultural spectrums all over the world.  They are social, cooperative, musical, and as the only living dinosaurs, birds connect us across time to an earth without humans. 
BIRD PROJECT also invites and facilitates artists and thinkers across the country to collaborate with institutions that create borderlands, where human and animal worlds intersect. These are institutions that operate as social technologies, eliminating natural and imagined geographic boundaries to form a cultural repository of birds the world-over. 
As its primary form of publication, BIRD PROJECT will make use of an accessible, interactive web-based media platform to host BIRD SHOW, an experimental program of time-based media filmed in collaboration with organizations that house and promote the lives of birds. BIRD SHOW presents new forms of storytelling featuring BIRD PROJECT research and living birds, made free and available to a human public. BIRD SHOW offers alternatives to the in-person nature of zoos and interactive wildlife sanctuaries, instead proposing potential virtual interaction, to promote empathy for and expand knowledge about these creatures. BIRD SHOW will feature work designed by the project leads, in collaboration with institutional bird trainers, and also present content featuring collaborating guests, including local and visiting artists and bird enthusiasts, architects, designers, writers, musicians, technologists, scientists, philosophers, students, and children. 
Ultimately, BIRD PROJECT presents an opportunity to understand how the border between "human" and "animal" has previously been defined, and encourages us to redefine it: to begin, through the lens of birds, to re-draw the lines that connect us to others inhabiting this earth.
---
Image: Roseate Spoonbill by Tucker Marder