Dr. Robert F. Murphy
Ray and Stephanie Lane Professor, Computational Biology and Biomedical Engineering
Contact
Gates Hillman Complex 7723
Address
Gates Hillman Complex 7723
Carnegie Mellon University
5000 Forbes Avenue
Pittsburgh, PA 15213
Education
B.A., Biochemistry, Columbia University, New York, 1974

Ph.D., Biochemistry, California Institute of Technology, Pasadena, CA, 1980
Bio
Robert F. Murphy is the Head of the Computational Biology Department in the School of Computer Science at Carnegie Mellon University and the Ray and Stephanie Lane Professor of Computational Biology. He is Professor of Biological Sciences, Biomedical Engineering, and Machine Learning at Carnegie Mellon, and Honorary Professor of Biology at the University of Freiburg. He is also a co-Founder of Quantitative Medicine, LLC.

His group pioneered application of machine vision to subcellular patterns. His current interests include image-derived models of cell organization, protein location changes during oncogenesis, and active machine learning approaches to biology.
Research
My group's work combines my interests in cell and computational biology. We apply both experimental and computational methods to the fundamental problem of learning and representing how proteins are organized within eukaryotic cells. For this we particularly use automated microscopy combined with methods from machine learning, pattern recognition and modeling. Much of our recent work focuses on automated learning of generative models of subcellular organization that have the promise to allow information from diverse methodologies to be combined to compactly represent current knowledge and enable predictions about how organization changes during development and disease. A second major focus is on intelligent sampling in very large dimensional experimental spaces, such as in the context of learning the effect of thousands of potential drugs on thousands of potential targets.
Research Interests: applications of machine learning in biological imaging; automated construction of generative models of cell organization from complex cellular images; active machine learning for driving biomedical experimentation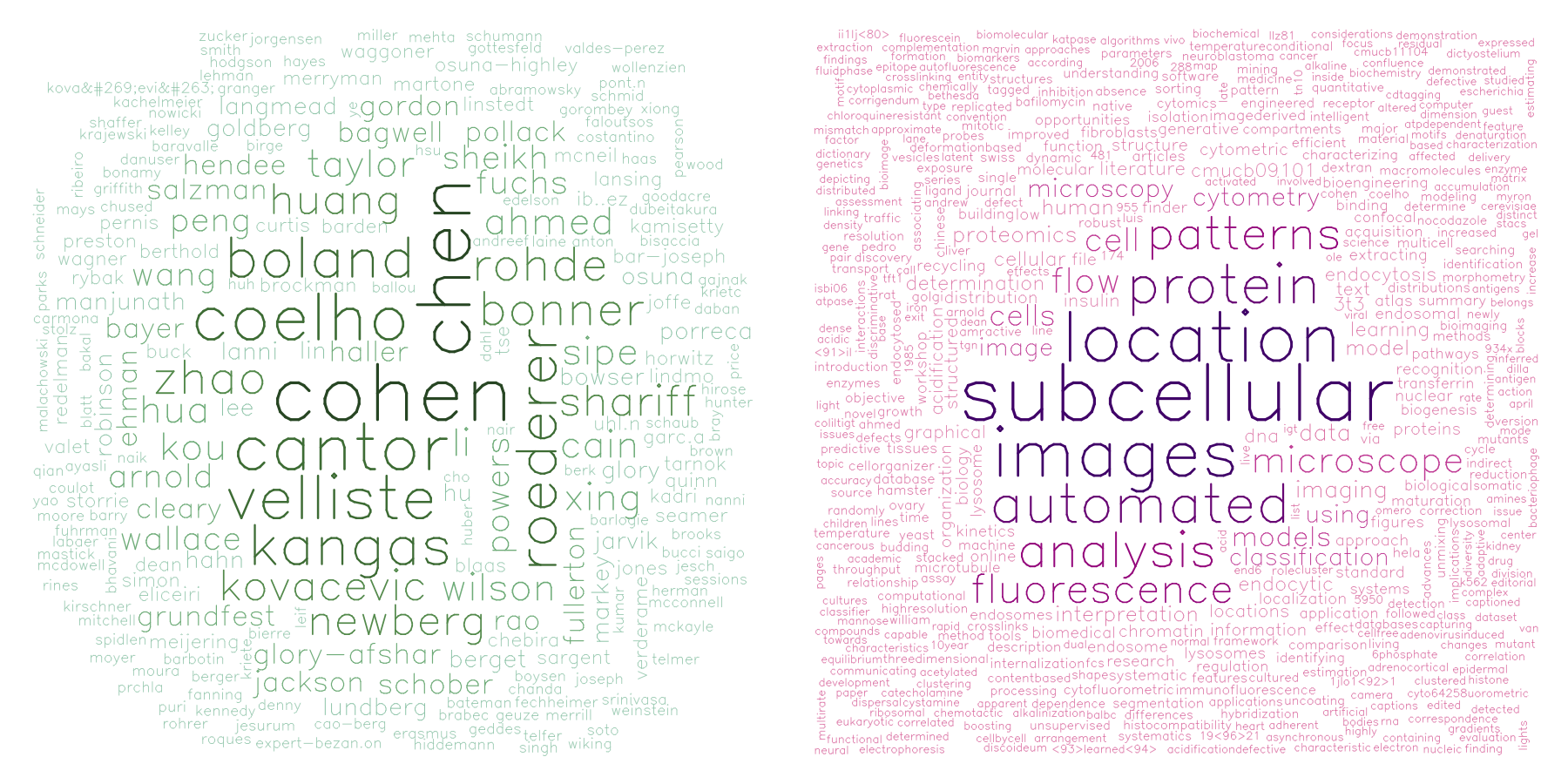 Awards and Recognition
Fellow, American Institute of Medical and Biological Engineering, 2007

Senior Member, IEEE, 2007

Alexander von Humboldt Foundation Research Award, 2008
Honorary Professor of Biology, Albert Ludwig University of Freiburg, 2011

Distinguished Service Award, International Society for Advancement of Cytometry, 2016