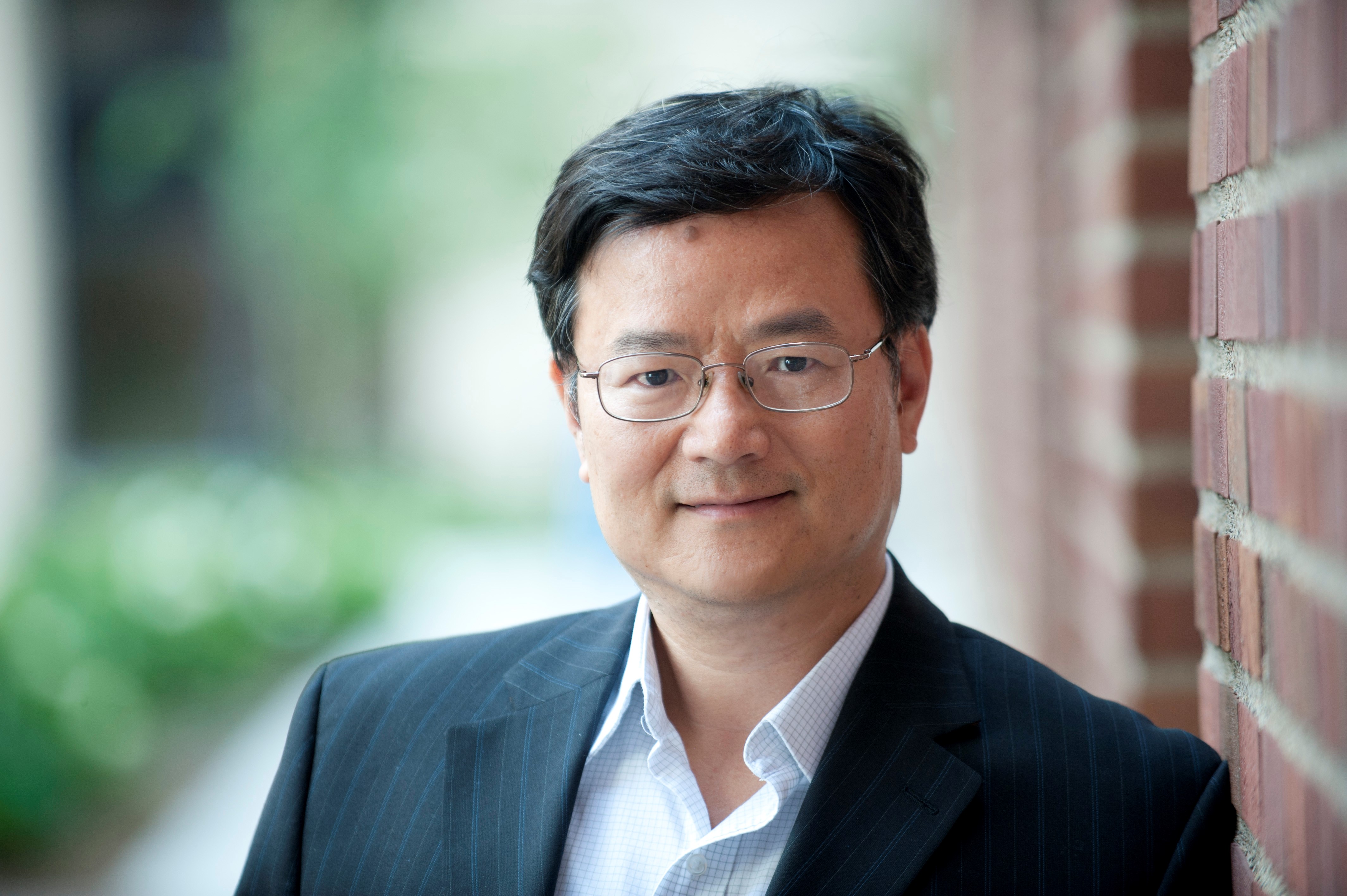 July 31, 2019
Bin He Honored with IEEE EMBS William J. Morlock Award
BME Department Head Bin He has been honored with the William J. Morlock Award, one of the highest honors bestowed by the IEEE Engineering in Medicine and Biology Society (EMBS). EMBS is the world's largest member-based international society of biomedical engineers, with 11,000+ members residing in 97 countries around the world. The prestigious Morlock Award is given every two years to an individual for his or her original contributions involving important applications of electronics techniques and concepts to solve biomedical problems.
Dr. He received the William J. Morlock Award on July 24, 2019 at the 41st Annual International Conference of IEEE Engineering in Medicine and Biology Society, held in Berlin, Germany which welcomed about 3000 attendees from more than 63 countries. 
According to EMBS, Dr. He was selected for this award in recognition of his "significant contributions to bioelectrical technology and neuroengineering for innovative electromagnetic sensing, electromagnetic imaging, and neural interfacing."
Dr. Bin He, a pioneer and world leader in bioelectrical technology, has helped establish the field of neuroengineering. His contributions have had a significant impact on developing future neuroprothetheses for disabled patients, locating the origins of lethal arrhythmias to treat cardiac rhythm disturbance, and detecting cancer at an early stage. He has invented and developed an array of bioelectronic techniques over the past two decades. Dr. He has made significant original contributions to noninvasive brain-computer interface technology, which has enabled humans to control the flight of a drone and the movement of a robotic arm in 3-dimensional space from EEG for the first time. This work has demonstrated the high promise and wide applications of electrical neural interfacing systems that can be built based on noninvasive bioelectrical technology. Dr. He's lab proposed and developed a novel magnetoacoustic imaging with magnetic induction, in which a radio-frequency pulsed magnetic field acts on biological tissues, leading to ultrasound emissions.  This technology is further used to image tissue electrical impedance with high resolution which significantly improved the spatial resolution for biological tissue impedance imaging, with applications in cancer detection and tissue characterization. Furthermore, Dr. He has pioneered 3-dimensional cardiac electrical imaging technology that allows precise localization of the origin of lethal cardiac arrhythmia, aiding in the clinical prevention of sudden cardiac death, a major public health challenge. 
Dr. He joined Carnegie Mellon's Department of Biomedical Engineering (BME) as Professor and Head in February 2018. He directs the Biomedical Functional Imaging and Neuroengineering Laboratory, and also holds a courtesy appointment in the Department of Electrical and Computer Engineering, and is a member of Carnegie Mellon Neuroscience Institute. 
The William J. Morlock Award is He's most recent achievement in a long list of recognitions, including the IEEE Biomedical Engineering Award and the Academic Career Achievement Award from the IEEE EMBS. Dr. He is a Fellow of IEEE, the International Academy of Medical and Biological Engineering, the American Institute of Medical and Biological Engineering, and the Biomedical Engineering Society. From 2013 through 2018, He has served as Editor-in-Chief of IEEE Transactions on Biomedical Engineering. Dr. He is a Past President of EMBS, the International Society for Bioelectromagnetism, and the International Society for Functional Source Imaging, and serves as Chair of the International Academy of Medical and Biological Engineering.