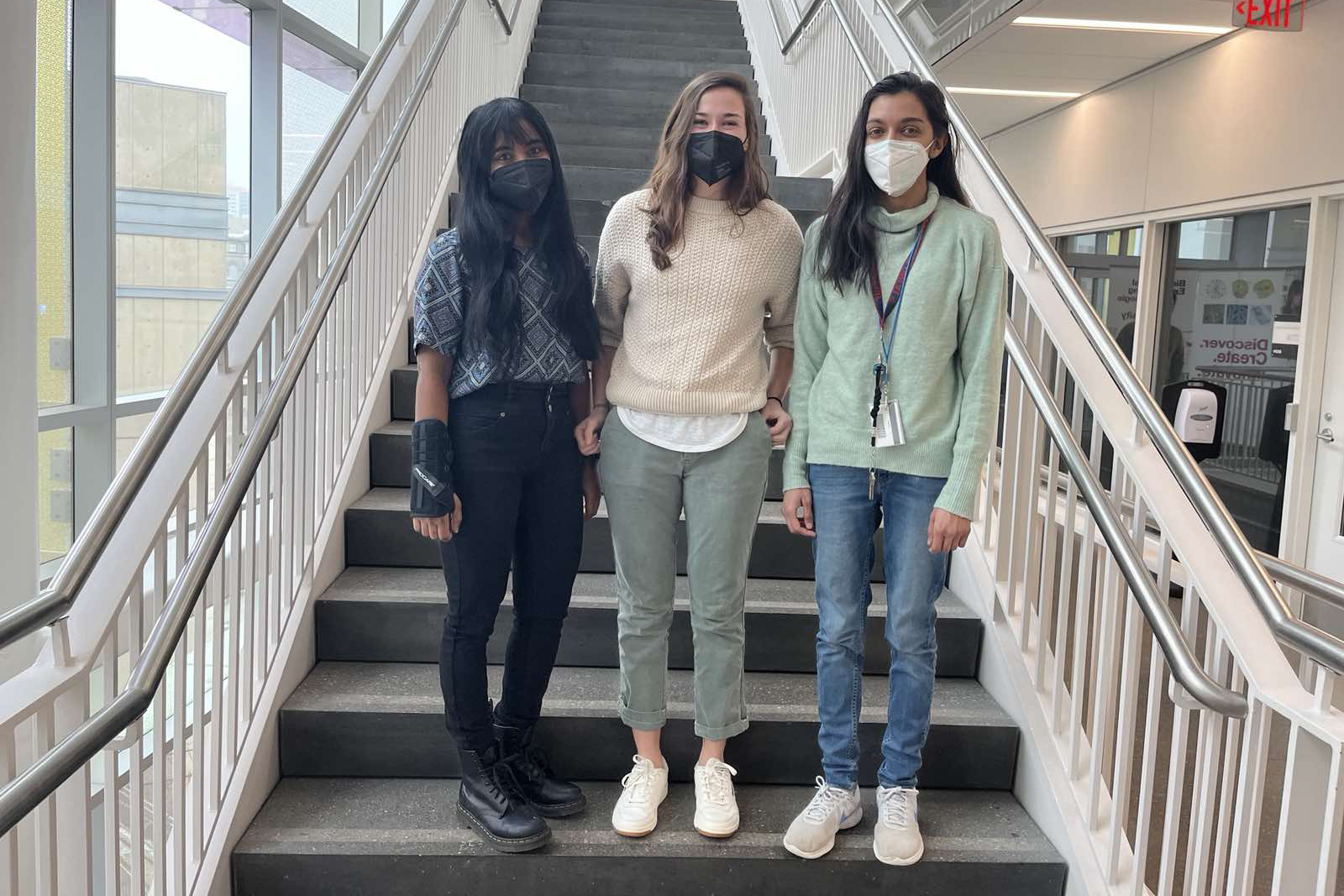 February 11, 2022
Three BME Grad Students Receive Fellowships from the College of Engineering
Recently, Carnegie Mellon University's College of Engineering announced its 2022 Fellowship recipients. This year, two BME grad students, Piyumi Wijesekara and Liz Johnston, received Presidential Fellowships. The Fellowship provides financial support to the graduate students, whose work will ensure that CMU maintains its position as an international leader in graduate education and research. Another BME grad student, Deepa Issar, was awarded the Ronald F. and Janice A. Zollo Fellowship. This award recognizes graduate students who conduct their research in the area related to neuroscience or neuroengineering. The award reflects outstanding work in the field of biomedical engineering.
Piyumi Wijesekara
Presidential Fellowship
Piyumi joined Prof. Charlie Ren's lab in spring 2018, and her research is focused on human lung organoid engineering. The goal of her research is to develop simple and robust methods to engineer native-like apical-out human airway organoids. The lab's engineered apical-out airway organoids offer unique advantages over conventional apical-in organoids for investigating lung biology, respiratory infection, and other respiratory pathology.
Piyumi mentioned she was grateful for receiving this esteemed fellowship. "If you put effort and hard work into whatever you do, it won't go unrecognized," she added.
Her experience at CMU has prepared her to become a skilled and confident researcher.
"I love how friendly everyone is at CMU and in the Biomedical Engineering department," said Piyumi. "In particular, the BME department feels like a big family. Everyone cares about one another's research and is willing to help and share their knowledge any time."
Piyumi is grateful to her current Ph.D. adviser, Prof. Charlie Ren, and her MS adviser, Prof. Kris Dahl, for providing constant support and encouragement.
"I have become the researcher I am today thanks to both of them. Also, big thanks to my mom, dad, and brother for showering me with all your love and always being there for me!"
Upon completing her Ph.D., Piyumi plans on becoming a postdoctoral researcher.
Liz Johnston
Presidential Fellowship 
Liz Johnson has been pursuing her Ph.D. in Prof. Rosalyn Abbott's lab since fall 2020. Her research focuses on adipose tissue engineering and disease modeling. The goal of her research is to explore the mechano-metabolic cellular relationships within adipose tissue in the progression of obesity, adipose fibrosis, and metabolic dysfunction. By delineating these cellular and mechanical relationships within a vascularized adipose tissue construct, she aims to gain an overall understanding of how the cellular microenvironment regulates physiological and pathological communication between adipocytes and their vasculature.
Liz was thrilled to hear about being named a Presidential Fellow and appreciative of all the help she has been receiving so far.
"I'm grateful to have received this award," she said. "It will allow me to continue exploring an area of research that I am particularly passionate about."
Her graduate career at CMU has taught her how to take ownership over a project, seeing it through from start to finish. Liz has also been granted the opportunity to mentor other students and collaborate with other labs. She feels CMU has prepared her for many career paths within either industry or academia.
"The Biomedical Engineering community at CMU is a tight-knit community. I know most of the professors and graduate students. They are all highly supportive of one another, making it easy to share knowledge and resources," resumes Liz.
Deepa Issar  
Ronald F. and Janice A. Zollo Fellowship
Since fall 2020, Deepa has been conducting her research in cognitive neuroscience with Prof. Jana Kainerstorfer and Prof. Matt Smith. Her work is focused on cognitive state shifts changes using multimodal techniques, including electrophysiology and near-infrared spectroscopy. 
"Characterizing these signatures is important to understand basic questions about how the brain works, such as 'why are we better at paying attention when we're alert as opposed to drowsy?'" This line of work could also eventually help develop better diagnostic criteria for complex disease states, such as schizophrenia and Alzheimer's, where patients have different physiologic signatures of their level of alertness compared to neurotypical controls," said Deepa.
Deepa emphasizes that she likes how naturally collaborative the research and community are at CMU and in the department of Biomedical Engineering, in particular.
"I have learned how to communicate ideas with colleagues from different fields and backgrounds and I'm grateful to feel so supported by the College of Engineering community at CMU."
Deepa also shared with us that she recently adopted a two-year old dog, and her new friend is teaching her how to focus on progress over perfection and laugh more often when things go wrong. "A skill that I need daily in my research as well," said Deepa.