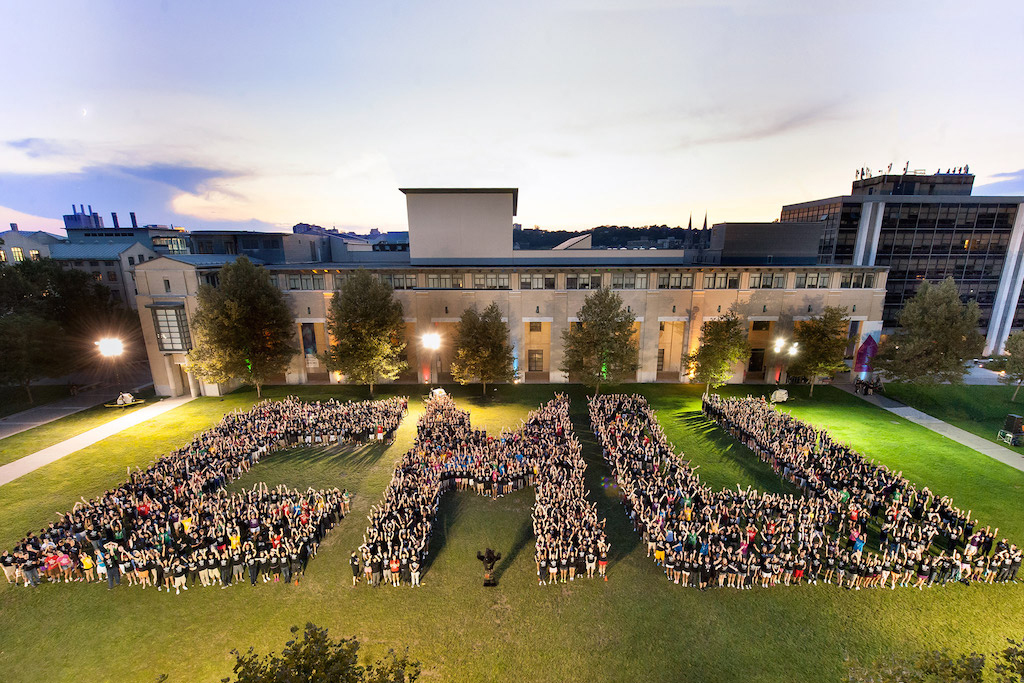 October 21, 2020
2019-2020 BME Departmental Awards
Postdoctoral Research Award
This award recognizes outstanding research achievements of a postdoctoral associate as demonstrated by publications or grants or external awards.  This year's winner is Dr. Abbas Sohrabpour.  Dr. Sohrabpour works in Dr. He's lab, and his research is focused on developing original methodologies for high-resolution dynamic brain imaging.
GRADUATE STUDENT AWARDS
Graduate Teaching Award
Graduate Teaching Award recognizes outstanding service as a teaching assistant in any BME course.  This year's winner is Erica Comber, who is part of Dr. Feinberg's lab.  She is being recognized for her work in BME Design over the last two years to improve the workflow between the engineering and industrial design students.
Graduate Mentoring Award
Graduate Mentoring Award recognizes outstanding mentoring of undergraduates by graduate students. This year's winner is Sai Yerneni, who is part of Dr. Campbell's Lab.
UNDERGRADUATE STUDENT AWARDS
Outstanding BME Senior Award
Outstanding BME Senior Award includes several factors, such as leadership, campus activities, and grades. This year's winner is Talia Solomon. She is an undergraduate in Chemical and Biomedical Engineering.  Talia has served the CMU community as the President of the Hillel Jewish Students Association, a Residential Education Ambassador (Head Ambassador), and a member of the Women's Club Soccer team.  Talia also is also a researcher in Dr. Campbell's laboratory where she investigates the mechanisms by which exosomes release proteins into their environment.
Biomedical Engineering Undergraduate Research Award
Xining Gao. Xining's research in Dr. Feinberg's lab focused on fibronectin nanofiber-based hydrogel scaffolds for 3D cardiac tissue engineering. 
Mia Keyser. Mia's research in Dr. Abbot's lab focused on environmental compounds that alter metabolism.  
Shivani Shukla. Shivani's research in Dr. Cohen-Karni's lab focused on assembling nanosensors in 3D for electrical interrogations of tissues.
BME Design Award
Scoliosis Simulator. The team developed a cost-effective, reusable, and portable model of various scoliotic curves.  This model will enable engineers and health care providers to better prepare for spinal surgery.
Team members: Cosette Craig, Shadie Ellington, Gracia Genero, Michelle Karabin, Steve Schollmeyer, Talia Solomon, Daniela Delgado, Joel Neely.
Sponsor:  Medtronic
Fibrin Hydrogel-Based Delivery for Pancreatic Organoid Therapies. The team developed a system to deliver pancreatic organoids into patients with Type I Diabetes.  This system would eliminate the need for daily insulin injections. 
Team members: Tessa Weeden, Emma Parks, Chandler Sabourin, Cassandra Chen, Xining Gao, Avishi Malaviya
Sponsor:  Organoid Therapeutics