Emergency Scenarios: What you should do if . . .
Active Shooter (GET OUT-HIDE-FIGHT)
If you see a gunman or hear gunfire:

Get Out:
GET OUT Immediately run away from the gunman or from sounds of gunfire.
Get to a safe place and call CMU Police at 412-268-2323.
Hide: If you can't run …
HIDE in an area out of the shooter's view - Close, lock and block entry to your hiding place – Turn off lights - Silence your cell phone or any other devices.
Fight: If you can't run or hide …
FIGHT as a last resort and only when your life is in imminent danger - Attempt to incapacitate the shooter - Act with physical aggression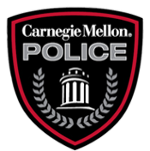 The Carnegie Mellon University Police Department has published a training video on its website that explains what to do in the event of an active shooter on campus. A pocket guide, poster and pamphlet with instructions on how to respond also are available on the site.
If your workgroup, class or organization is interested in an active shooter presentation, contact Chief Tom Ogden at 
togden@andrew.cmu.edu
.